Are you planning a baby shower in Calgary and looking for the perfect venue to host it? Look no further! To make your search easier, we've researched and compiled a list of the top 5 cozy and chic baby shower venues in Calgary. These venues offer a range of styles and amenities to suit any taste or budget, so you can find the perfect space to celebrate your little one's arrival.
The Garret
Located in the heart of Calgary's trendy Beltline neighbourhood, The Garret is the perfect venue for a cozy and intimate baby shower. With its rustic brick walls and cozy decor, this venue will make you feel right at home.
The Garret offers a variety of catering options, including brunch, lunch, and dinner. They also have a full bar, so you can enjoy a glass of bubbly with your guests. And if you're looking for entertainment, The Garret has a stage and sound system that can be used for live music or speeches.
The venue has a maximum capacity of 75 guests, making it an ideal location for small to medium-sized baby showers. The space can also be configured in various seating arrangements to suit your needs.
Website: https://www.thepioneeron8th.com/the-garret
Phone: 403.888.5942
Address: 113 8 Ave SW Suite 200, Calgary, AB T2P 1B4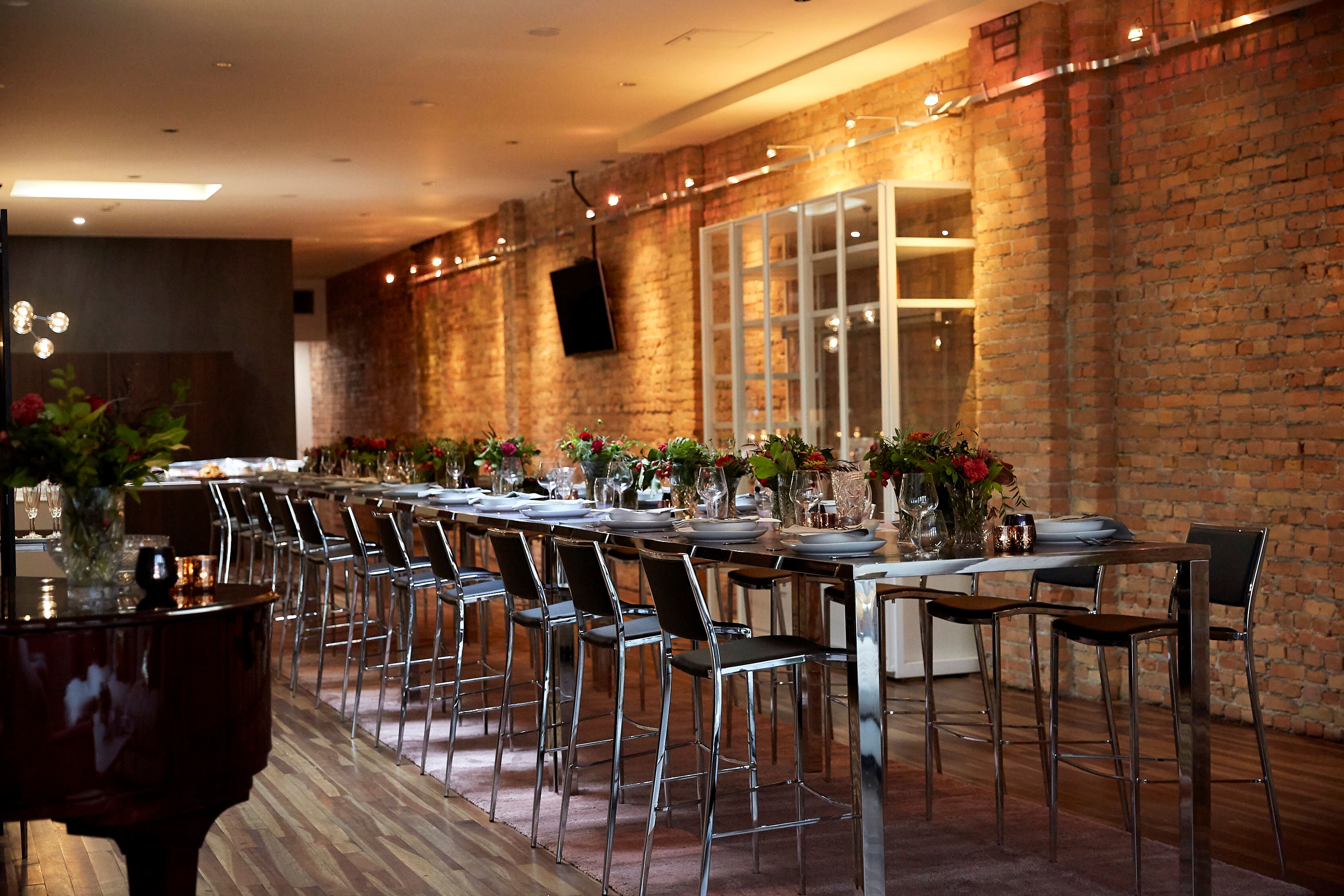 Venue308
If you're looking for a venue with a modern and chic vibe, Venue308 is a perfect choice. Located in the heart of downtown Calgary, this venue offers stunning views of the city skyline and plenty of natural light.
Venue308 has a variety of spaces to choose from, including a main event space, and a lounge area, with a mix of light and dark colours. They also offer catering services and have a liquor license, so you can enjoy a cocktail or glass of wine with your guests.
The venue has a maximum capacity of 150 guests, making it ideal for medium to large-sized baby showers. The space is highly customizable, allowing you to create the perfect ambiance for your event.
Website: https://www.venue308.com/
Phone: 403.888.4718
Address: 308 11 Ave SE #110, Calgary, AB T2G 0Y2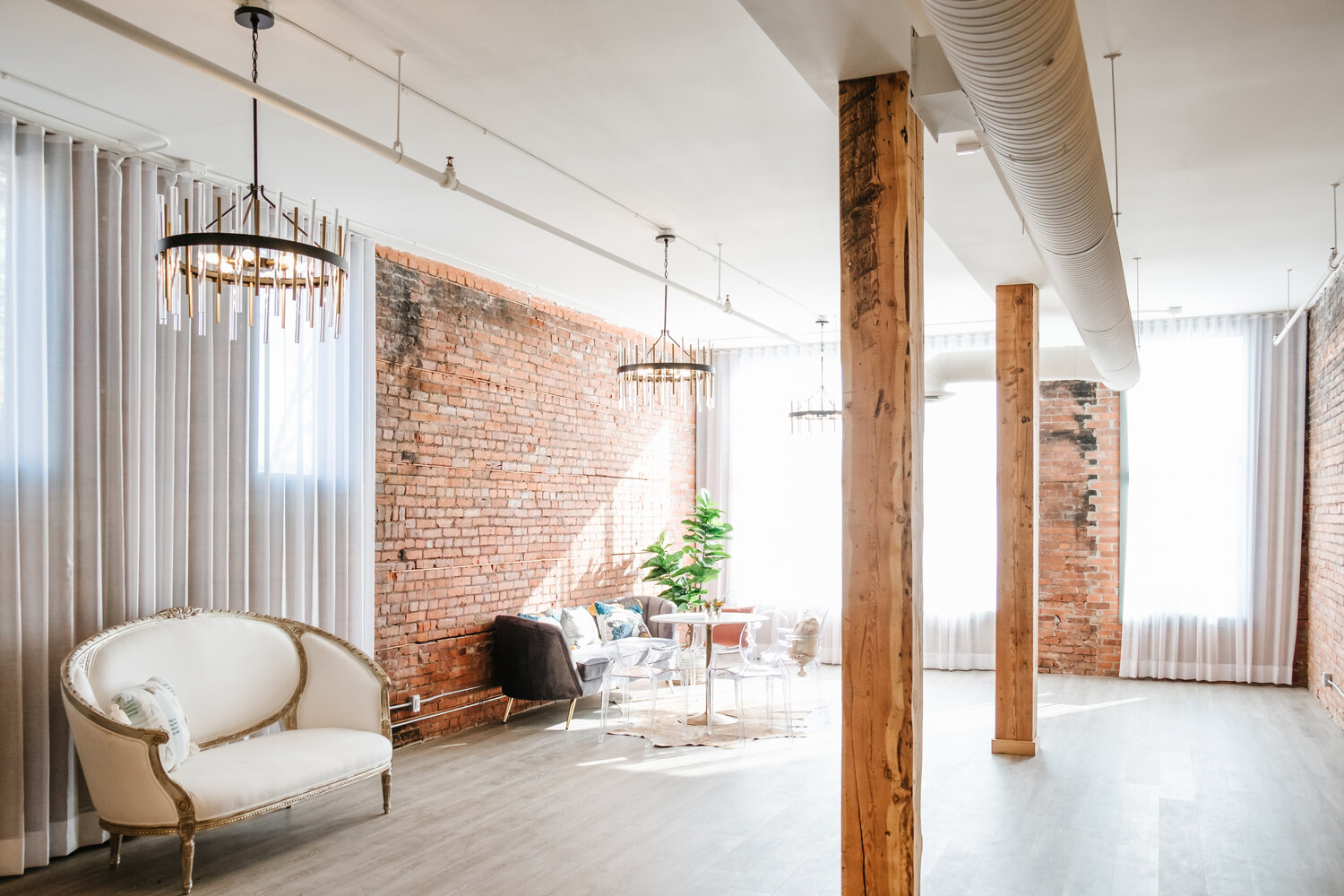 The Lake House
The Lake House is a stunning baby shower venue located in Calgary. Situated right on the picturesque Lake Bonavista, the venue boasts breathtaking views of the surrounding mountains and water.
With its warm, inviting atmosphere and elegant decor, The Lake House provides the perfect setting for a memorable and special baby shower celebration. The main dining room is perfect for larger gatherings, with seating for up to 160 guests. The private dining room can accommodate up to 50 guests and is ideal for smaller, more intimate gatherings. The venue also offers a gorgeous outdoor patio, where guests can enjoy the beautiful views of the lake and surrounding scenery.
In addition to its stunning location and beautiful spaces, The Lake House also offers delicious catering options, with a menu that showcases locally-sourced ingredients and flavours. From hors d'oeuvres to full sit-down meals, the catering team can work with you to create a customized menu that fits your specific tastes and preferences.
Website: https://lakehousecalgary.com/events/
Phone: (403) 225-6525
Address: 747 Lake Bonavista Dr SE, Calgary, AB T2J 0N2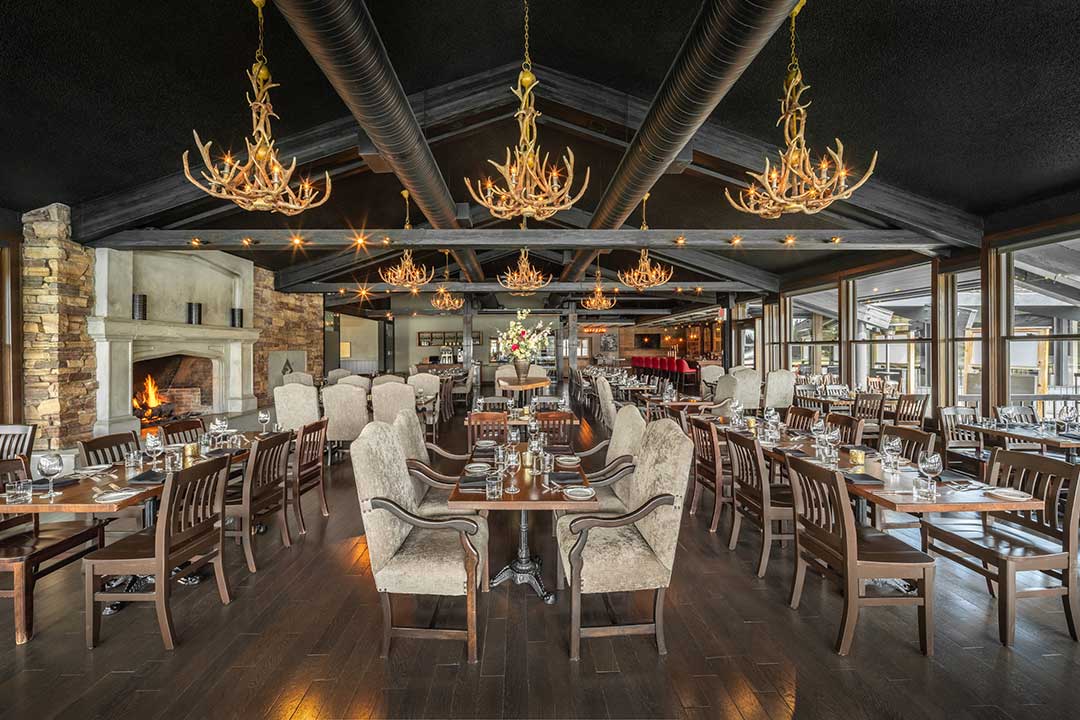 The Baron
Looking for a trendy and modern event space in Calgary? Look no further than The Baron Event Venue! This modern industrial venue is centrally located near the Calgary International Airport and offers a stylish and unique setting to celebrate life's special moments. With its high ceilings, exposed brick walls, and industrial details, this venue exudes a cool and trendy vibe that's perfect for any occasion.
Whether you're planning a wedding, baby shower, or any other intimate gathering, The Baron Event Venue can be entirely yours for the day! Plus, with a variety of catering options available and the ability to accommodate up to 150 guests, this venue is the perfect spot for those looking to make a statement and create unforgettable memories. Get excited and book The Baron Event Venue today for a celebration you'll never forget! With its charming ambiance and great amenities, The Baron is a wonderful choice for a cozy celebration.
Website: https://thebaroncalgary.ca/
Phone: 403.230.0670
Address: 4216A 12 St NE, Calgary, AB T2E 6K9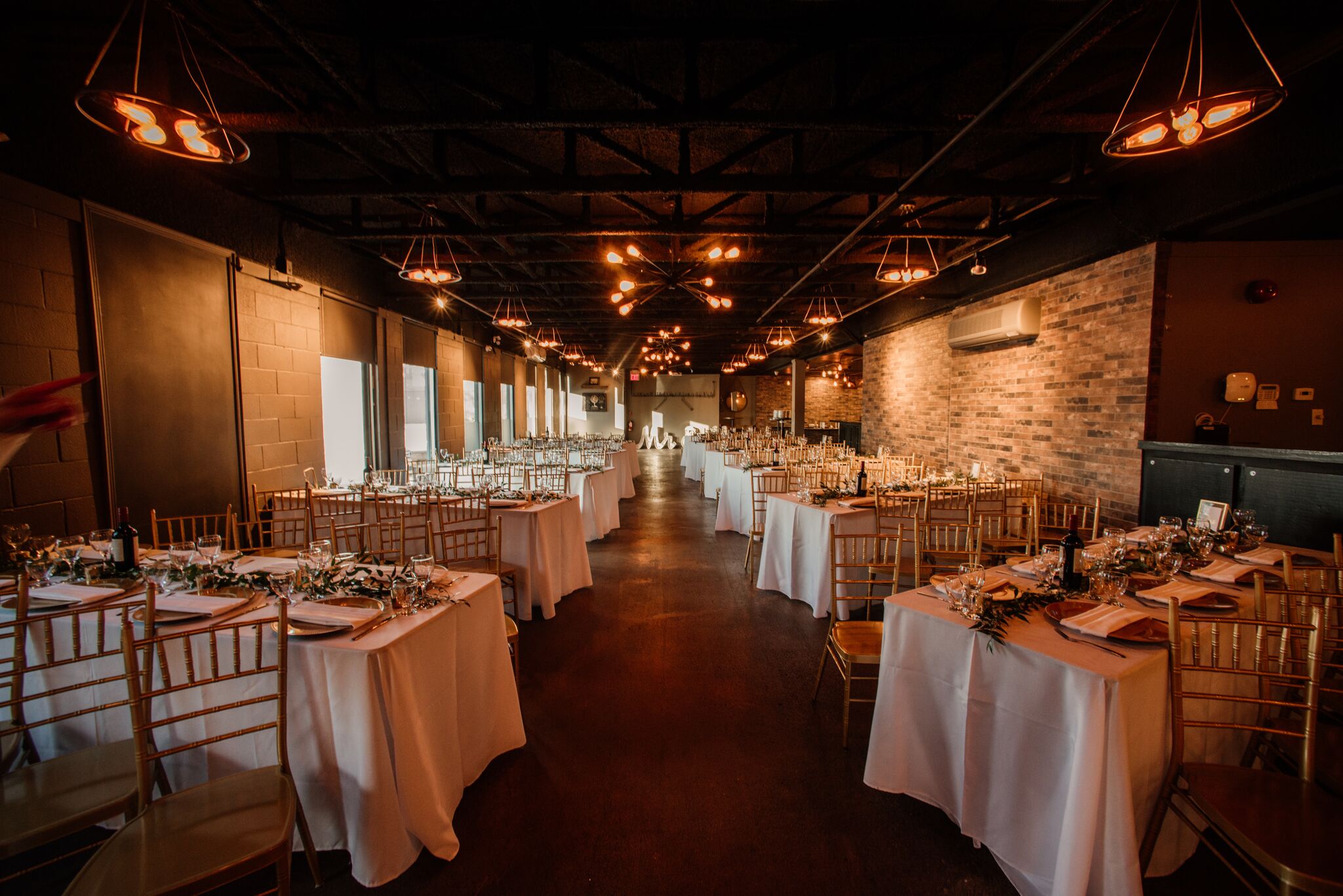 Starbelly
Starbelly is an excellent baby shower venue located in Calgary. The venue offers a modern, elegant and comfortable space for hosting baby shower events. The venue offers private event space that is perfect for hosting baby showers and can seat up to 55 guests. The space features stylish decor, ample natural lighting, and flexible seating arrangements.
In addition to the event spaces, Starbelly also offers a range of catering options, including hors d'oeuvres and plated dinners. The catering team works closely with clients to create a personalized menu that suits their preferences and budget.
The menu features a variety of fresh, seasonal, and locally sourced ingredients. The venue's cocktail program also includes a wide selection of signature cocktails, wines, and beers to complement the food.
Website: https://www.starbelly.ca/events
Phone: (403) 570-0133
Address: 220-19489 Seton Crescent SE, Calgary, AB T3M 1T4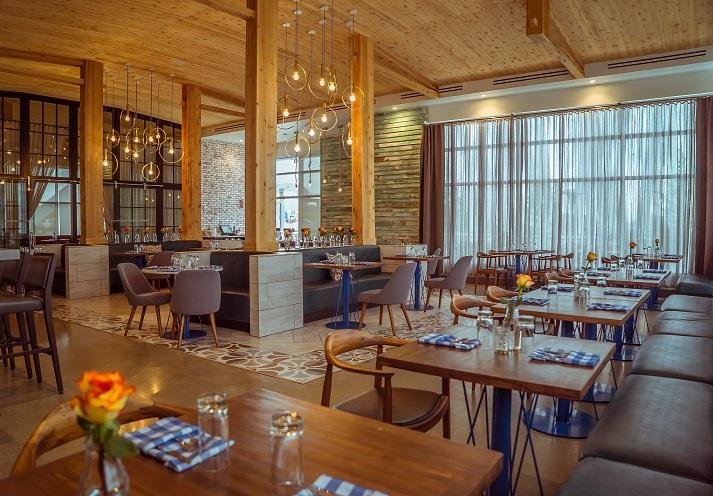 In conclusion, Calgary has plenty of cozy and chic venues to choose from for your baby shower. Whether you're looking for a small and intimate space or a larger venue to accommodate all your friends and family, these top 5 venues in Calgary have got you covered. Each venue on this list offers something unique, whether it's the charming ambiance of The Garret or the modern feel of Starbelly. With a variety of catering options and customizable seating arrangements, you're sure to find the perfect venue to suit your needs and create the perfect baby shower.
When planning your baby shower, it's important to consider the venue as one of the most important aspects of your event. The right venue can set the tone for your entire celebration and provide the perfect backdrop for your memories. Remember to book your venue early and start planning all the little details that will make your baby shower truly special. With the right venue and the right planning, your baby shower will be a day to remember for years to come.