We are thrilled to offer you a glimpse into our newborn photography studio and creative process. Located in the heart of downtown Calgary, our studio is a space where we capture timeless moments and transform them into cherished memories.
Upon entering our studio, you will be greeted by our warm and inviting space. With natural light pouring in from our large windows, we have created an atmosphere that is both comfortable and inspiring.
Our studio is equipped with state-of-the-art equipment to ensure that we capture every detail of your little one special moments. We take pride in our attention to detail, and our dedication to creating photographs that are authentic and true to life.
It's not only about having beautiful and unique photos.
We want you to have the best photography experience you could possibly have!
That's why we go above and beyond to make sure that you feel comfortable and relaxed during your session.
When you arrive at our studio, you will be welcomed with delicious snacks to help you feel at home. We know that having your photos taken can be nerve-wracking, so we want to make sure that you feel comfortable and at ease from the very beginning.
As a mom myself, I understand that having a new baby can be a busy and overwhelming time. That's why we offer professional hair and makeup services as part of all our photo packages. While you relax and get pampered, I will take photos of your precious little one that you will treasure for years to come.
After the baby photos, we will move on to family photos. We know that family is everything, and we want to capture those special moments that you will cherish forever. We will guide you through the process, ensuring that every family member is captured in the best possible way.
We are passionate about creating memories that will last a lifetime. We promise to deliver an experience that is not only enjoyable but unforgettable. Contact us today to book your session and let's create something beautiful together.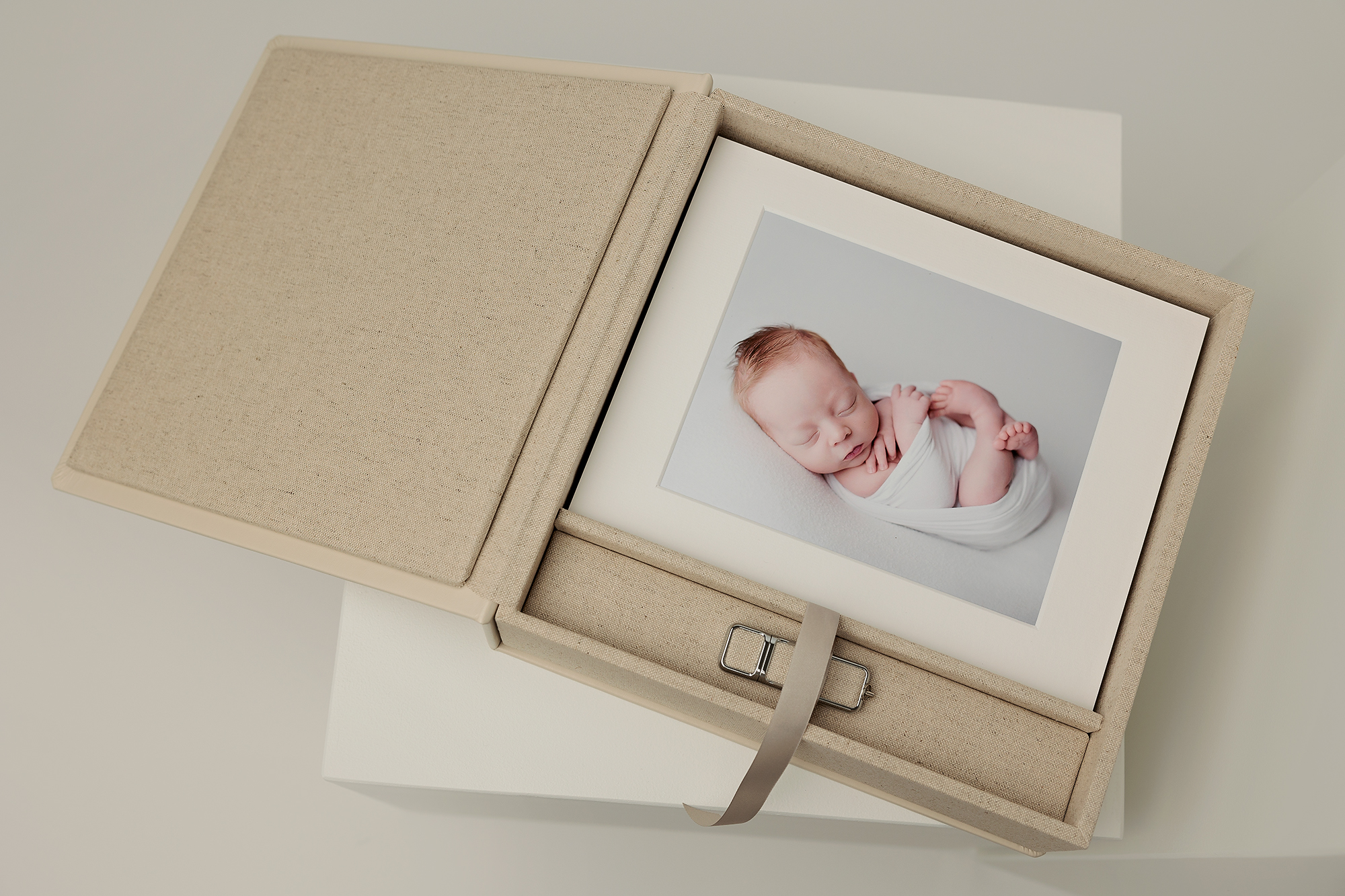 A handcrafted box paired with a selection of prints matted in an elegant frame.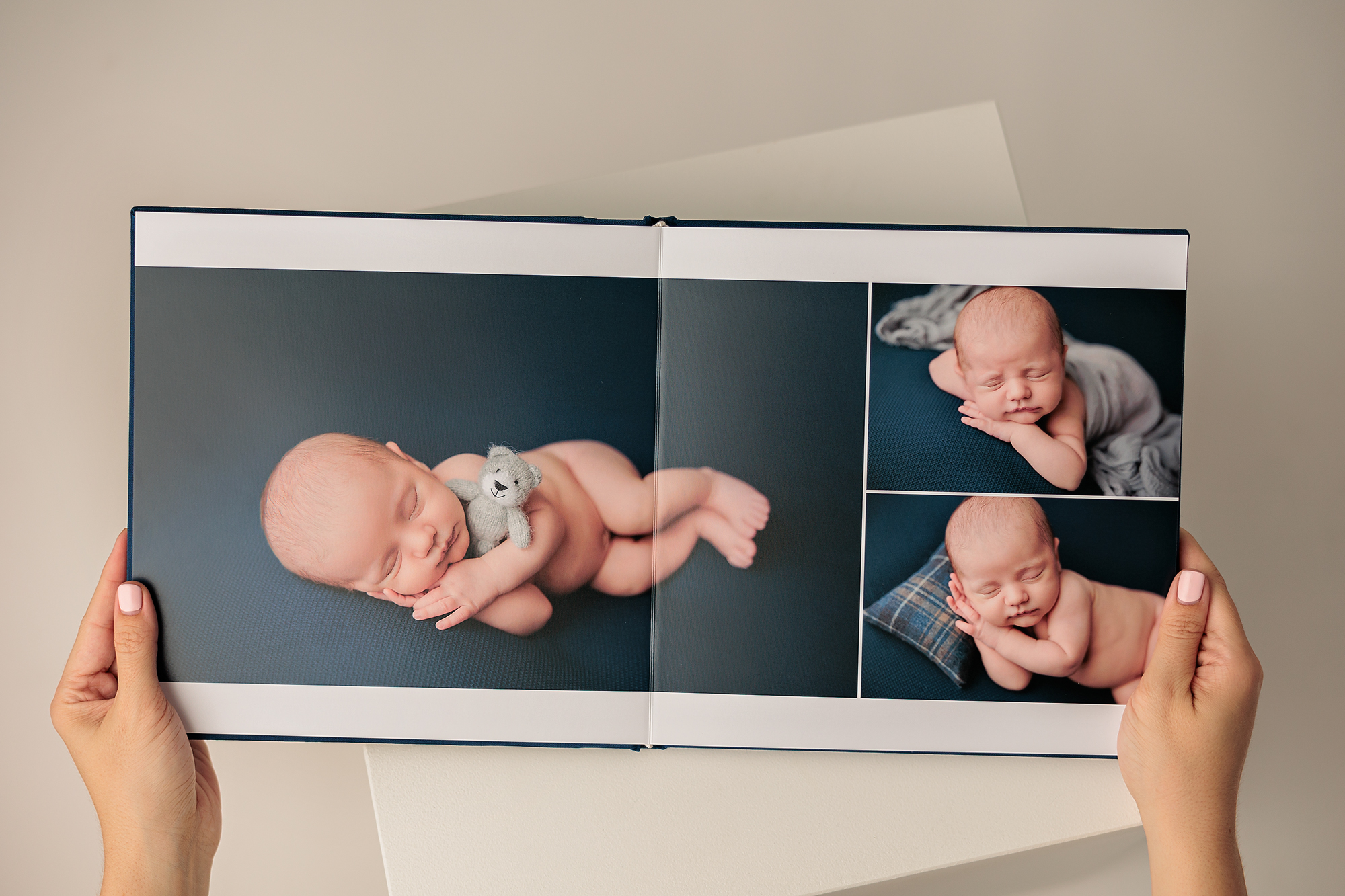 Our custom-designed European albums and print boxes are an exceptional way to display your favourite portraits!
We offer the highest-quality, professionally-made wall art for your space.
Every wall art you purchase includes free in-home installation.
I'm ready to book a one-of-a-kind experience!