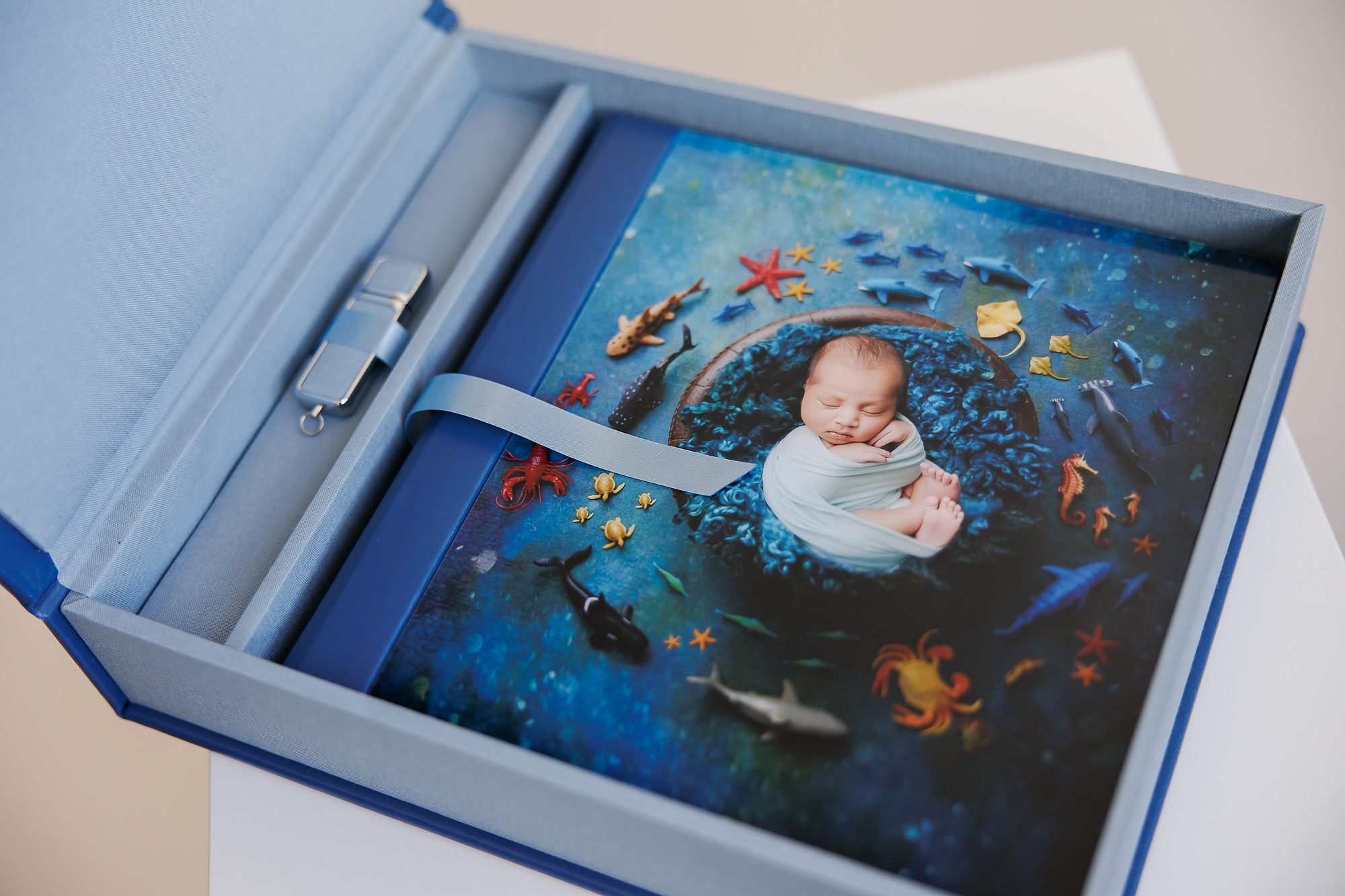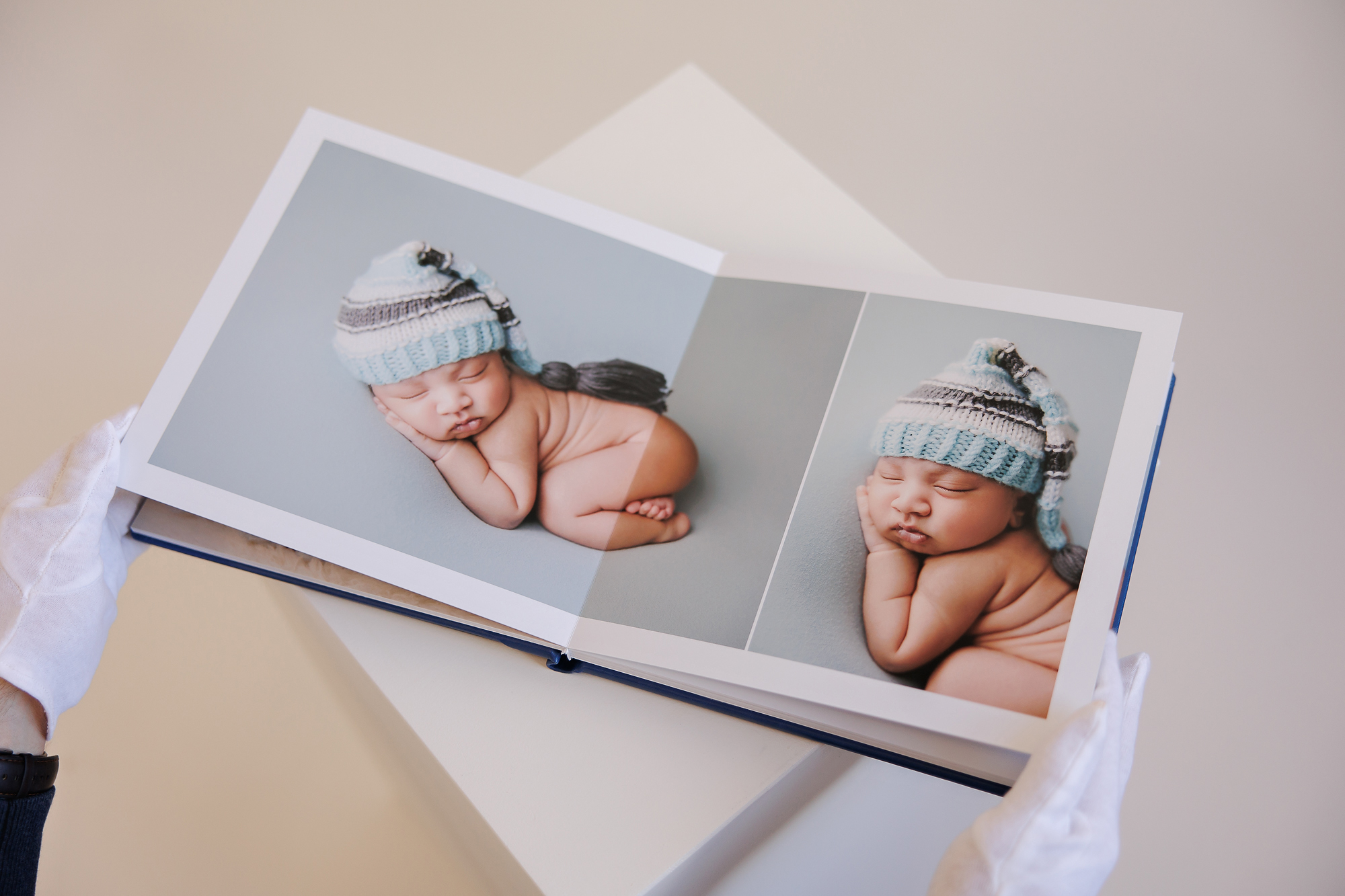 Calgary's #1 Luxury Newborn Photography Studio
A luxury newborn photography experience
We are thrilled to share with you the magic of capturing the beauty and innocence of your newborn baby through our lens. As an experienced newborn photographer, I understand the importance of preserving these precious moments and creating timeless memories that will be cherished for a lifetime. From the delicate features to the tiny toes, every detail of your newborn baby is captured with care and creativity. Join me on this journey of creating stunning and unforgettable images that celebrate the miracle of new life. Let's capture your newborn's joy, love, and beauty and make memories that will last a lifetime!
Newborn photography sessions take place in my studio in Beltline, Calgary, AB. We have a free dedicated parking spot for you during your newborn baby session. The newborn photo session lasts up to 3 hours, so we have enough time to cuddle, feed and pose the baby with no rush. We provide all the props, wraps and accessories so you don't have to worry about anything!
Experienced newborn photographer
With over 1000 babies photographed in the past 10 years
CUSTOM SETUPS
My goal is to capture exactly what YOU love.
heirloom products
We hand-picked the best professional labs around the world to provide you with a unique selection of products.
When to book a newborn photography session?
BOOK NEWBORN PHOTOGRAPHY IN ADVANCE
Once your baby is born, you'll have a lot on your mind, and selecting a newborn photographer might not be the first thing on your list.
DUE DATE
I will add your estimated due date to my calendar and once your little one arrives we will schedule your newborn photography session within two weeks after birth.
GUARANTEED SPOT
I only book a few sessions a month so my calendar is very flexible. Even if the baby arrives before or after your due date we will find a date and time that work for both of us.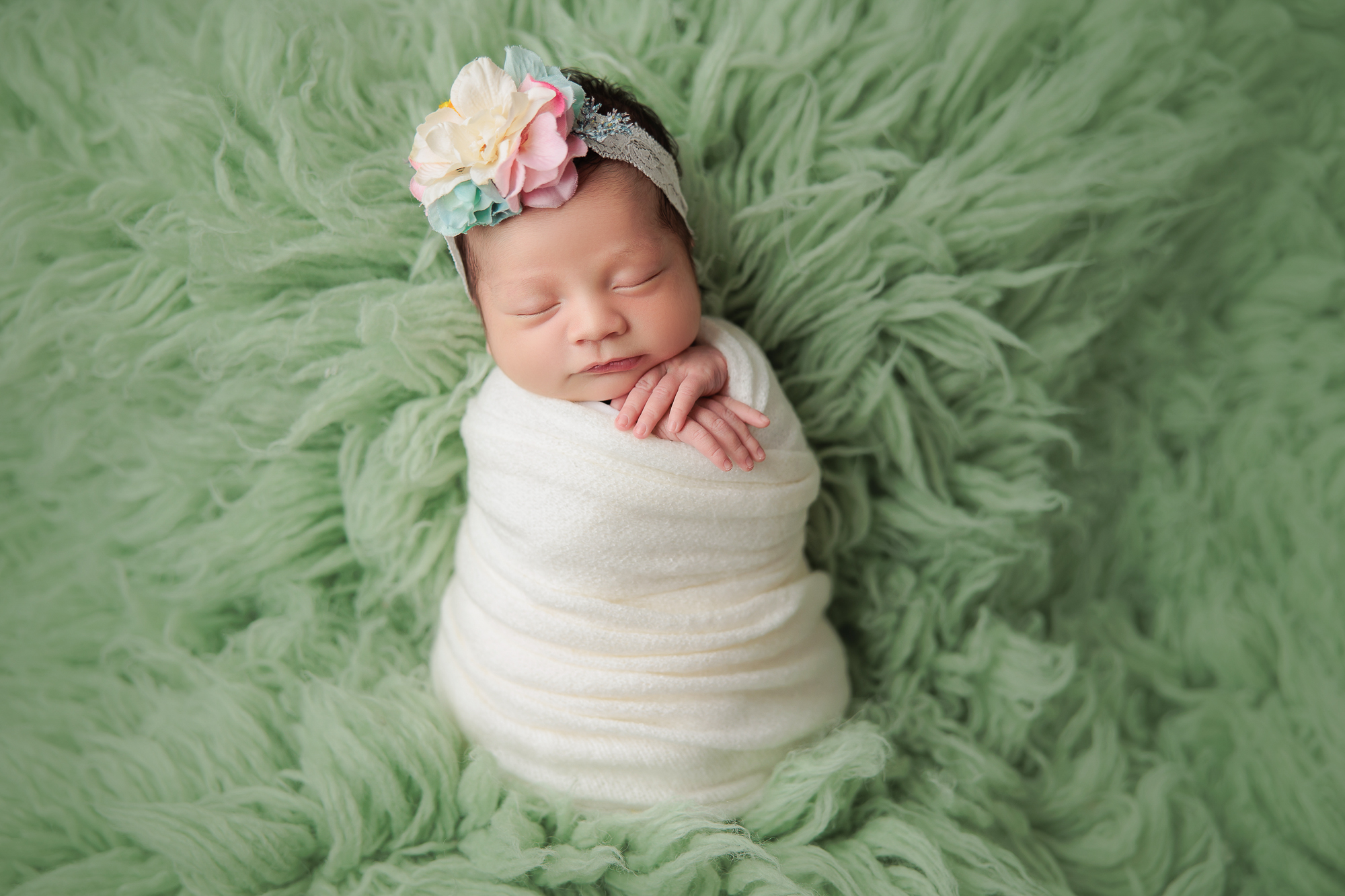 I'm ready to book a newborn photography session!
Newborn Photography Gallery
What if my baby is already born?
Babies from 2 weeks up to 6 weeks old are welcome considering a few things
Get ready to capture the cutest and most precious moments of your newborn! The best time to schedule a newborn photoshoot session is within the first two weeks after birth when your little one is still super sleepy and curly, and we can capture all those adorable poses you've been dreaming of. With my expert skills and creativity, we'll create stunning images that will take your breath away.
But hey, even if your baby has already arrived, don't panic! I'm always happy to accommodate last-minute openings and capture beautiful photos of your little one, even if they're a bit older. We can still get some amazing awake and wrapped shots that you'll treasure forever.
And the best part? I've got you covered with a complete set of props and accessories, so you don't have to worry about a thing. And if you want to include some family shots, we'll make sure to capture those at the beginning of the session.
Missed the newborn window? No problem at all! I also offer baby sessions for babies from 3 months old and up. Let's create some more amazing memories together!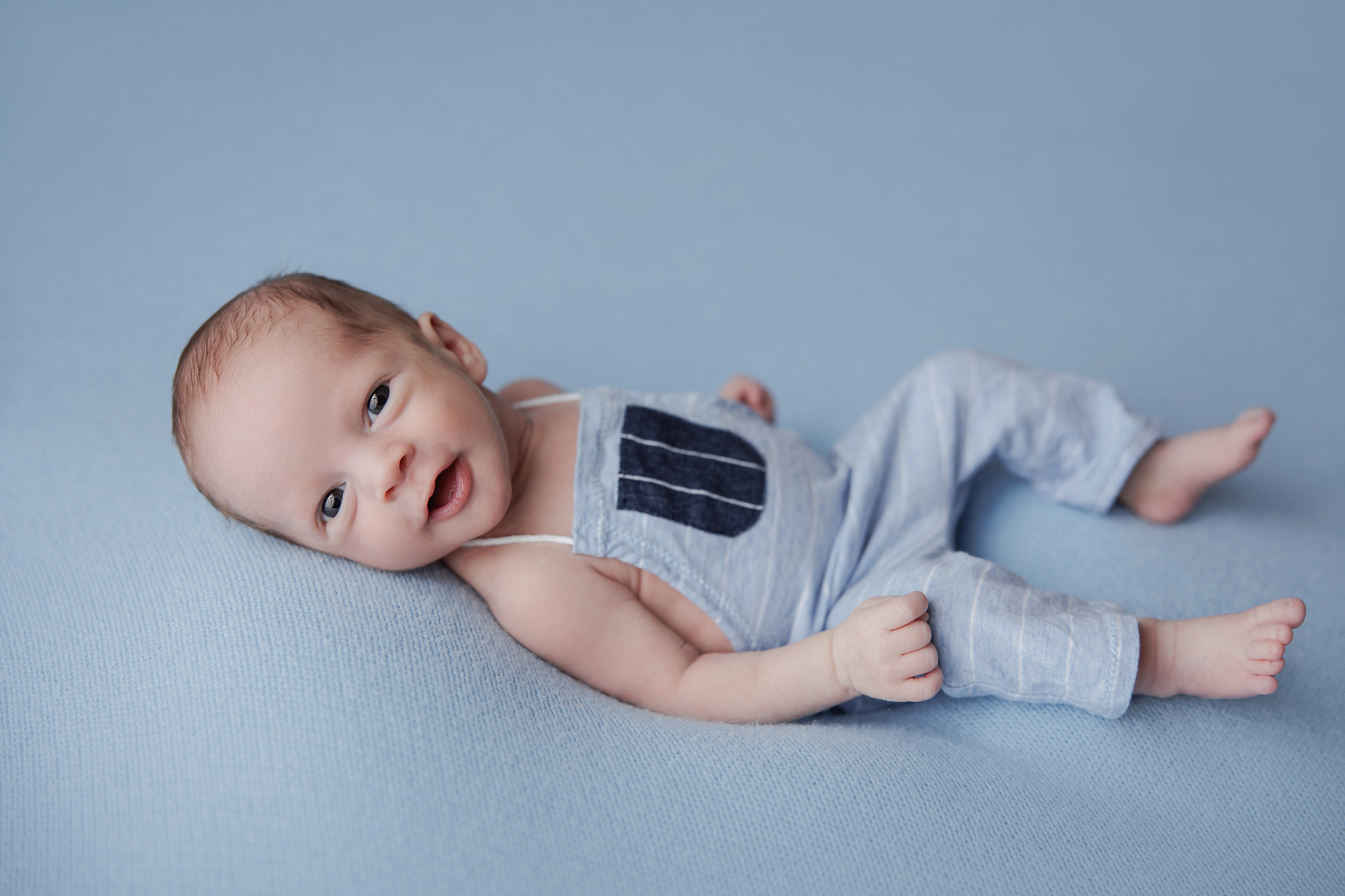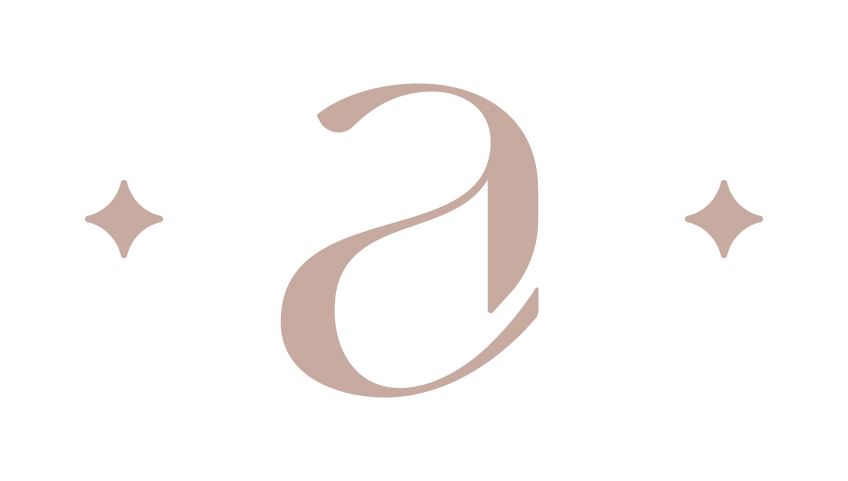 "Our photos turned out better than we could have imagined."
– EMMA T
Life is busy and we want to make it easy for you. For us, the experience is just as important as the final product! When you choose
Amanda Dams Photography
you get the very best, one-of-a-kind experience to celebrate an important moment of your life and you get to cherish the images we create now and for years to come.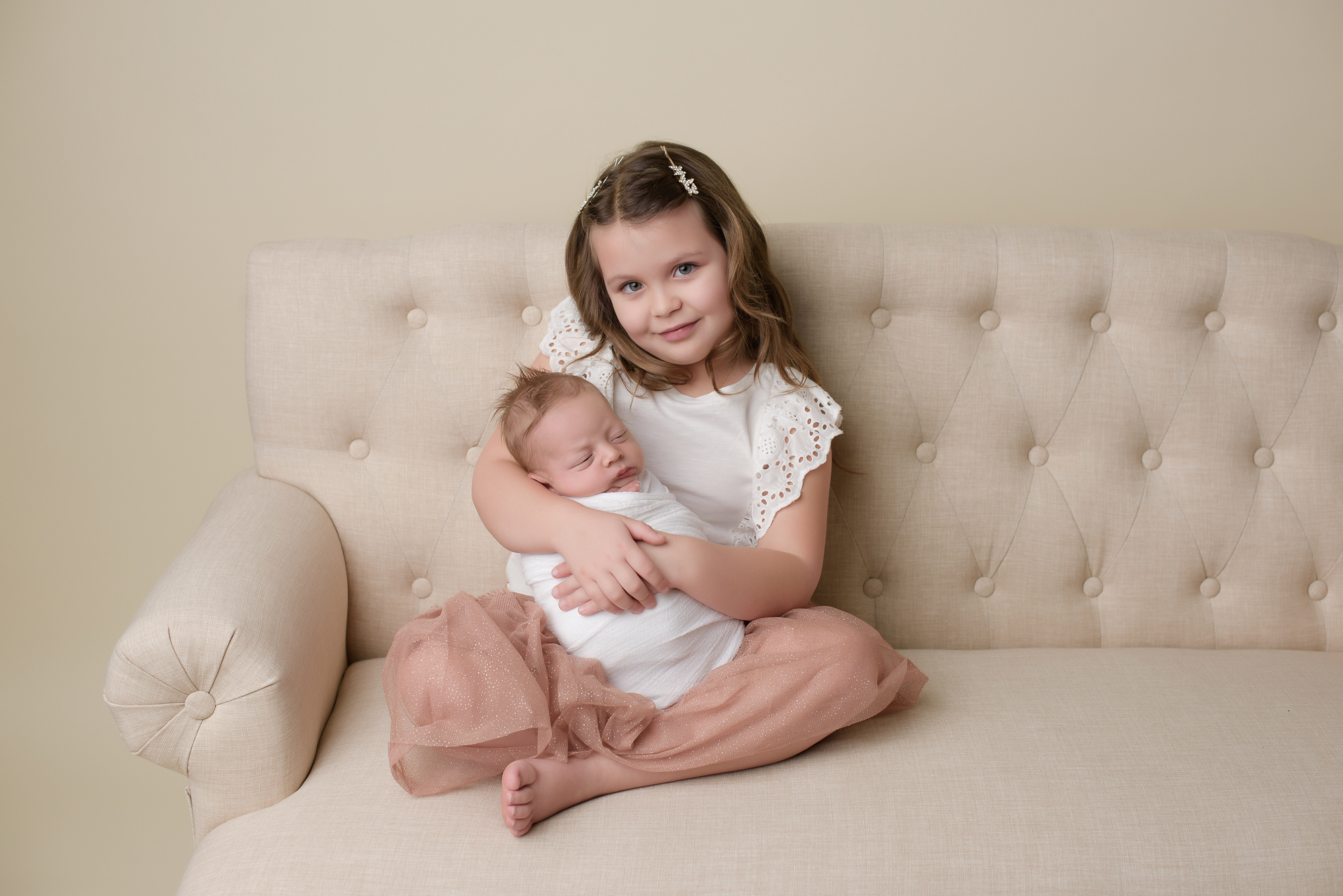 Pre-Consultation
A custom photo shoot starts with a plan and I'd love to hear your ideas! During your in-person or online consultation, we will discuss all your goals and preferences for the photography session, colours, poses, wardrobe and how you can display your portraits in your home.
My goal is to capture exactly what YOU love.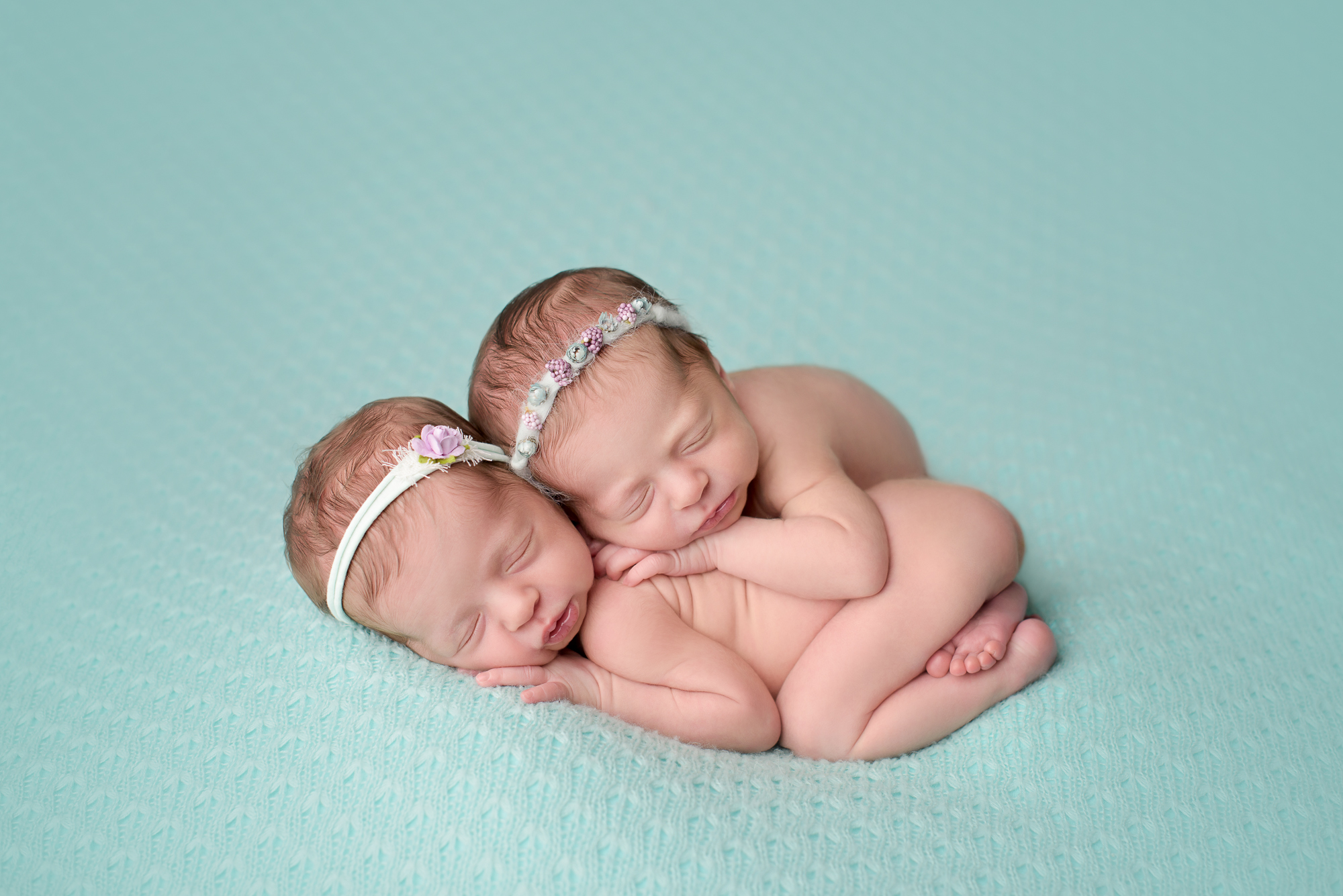 The Photoshoot
Relax and have fun! After our pre-consultation, I have everything that I need to create the session of your dreams. When you arrive for the newborn  photo shoot, parents' and siblings' shots will be done first so everyone can relax while I finish the session with individual shots of the baby.
Baby will also have fussy moments, and that is just fine. You won't be rushed through your photo session, and we will have plenty of time to cuddle, change, feed and relax your little one. A newborn photography session can take up to three hours and we will respect all needs of your baby.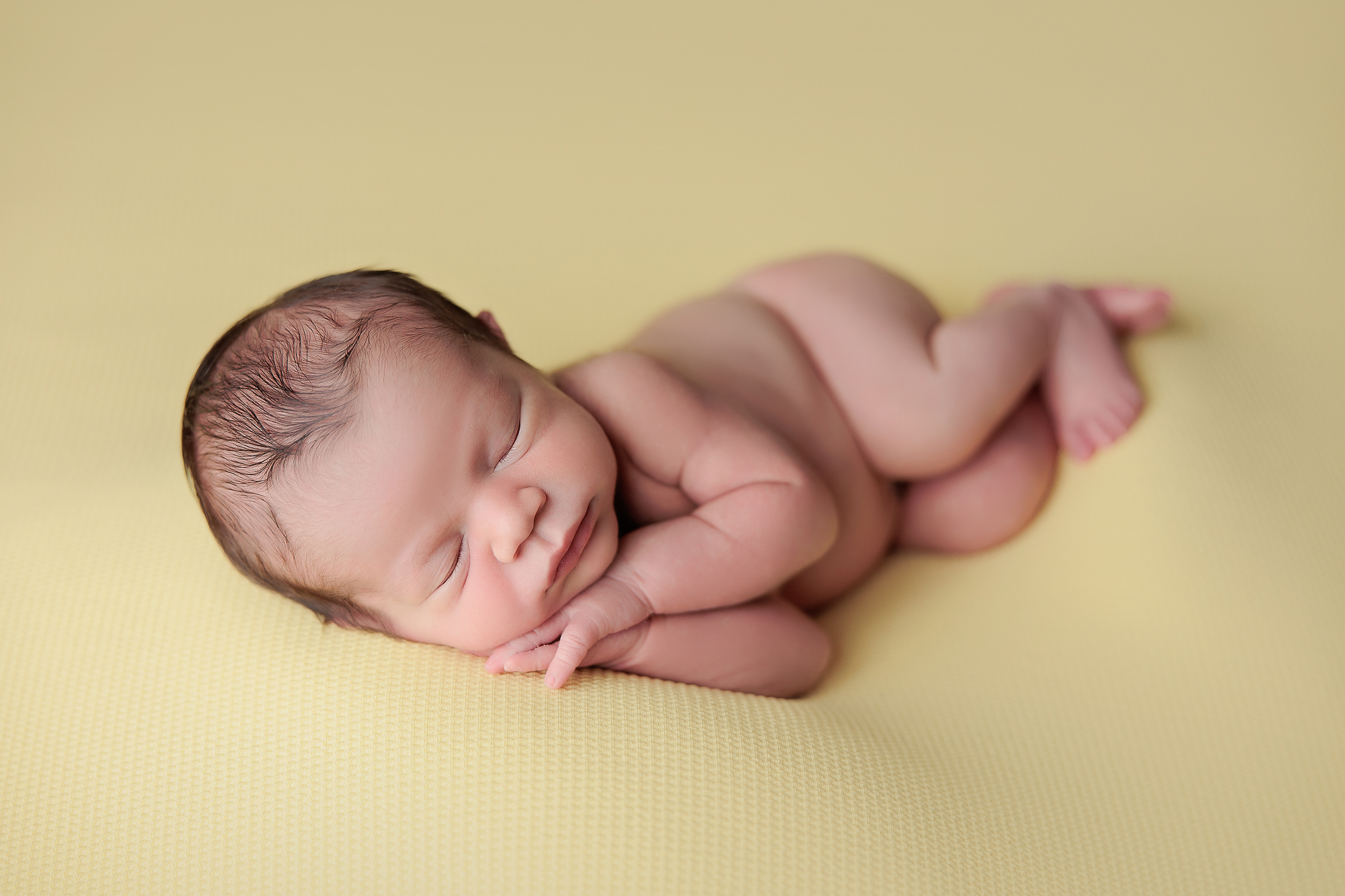 View & Order Appointment
Get ready for the tears! The reveal party happens within 1 or 2 weeks after the session. I will start with a slideshow and you get to see your beautiful portraits for the first time. During your ordering appointment, I will guide you through your favourite images and the best way to display them.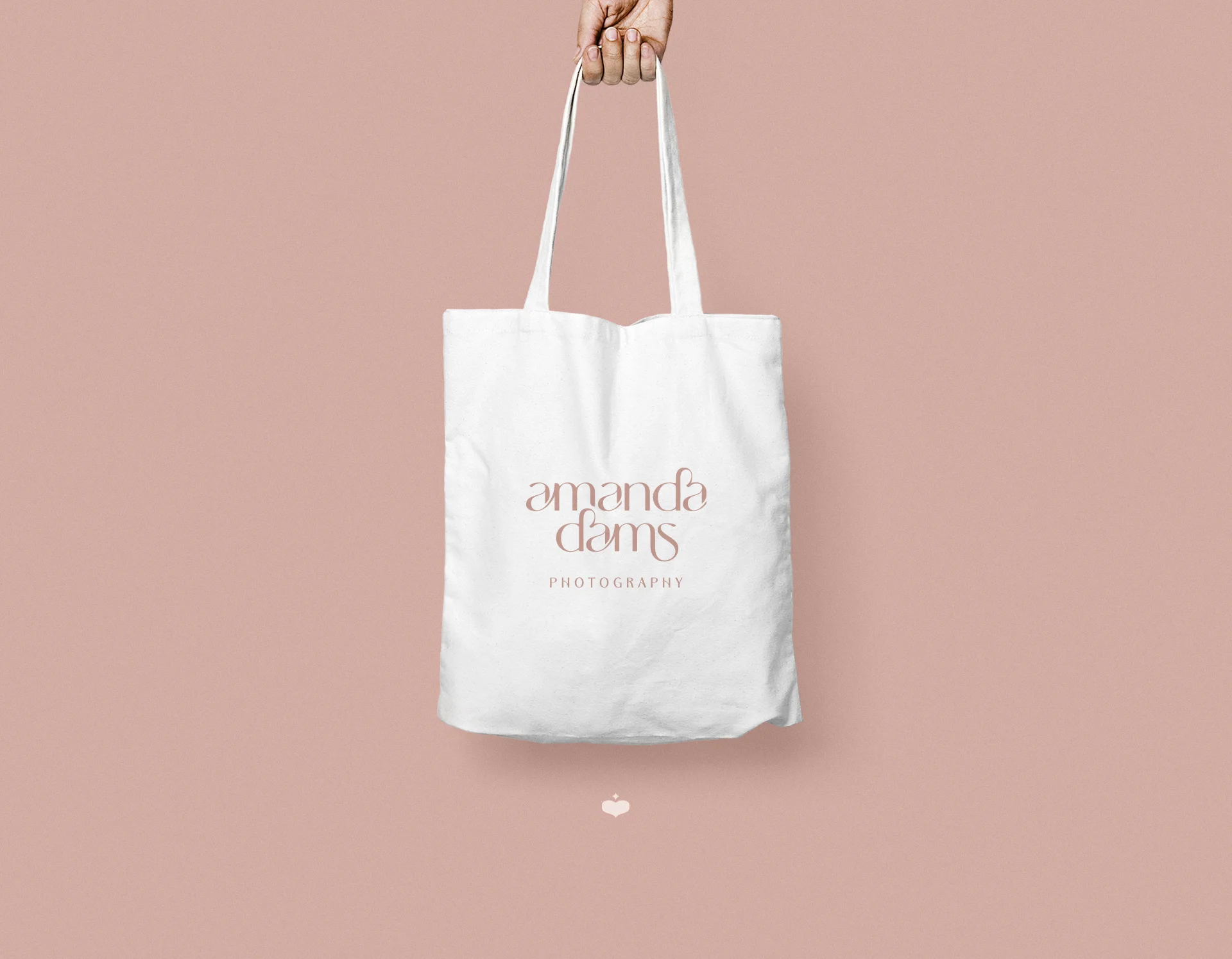 Receive your Photos & Products
The most exciting part of the journey! This is when you get to see your little one's images printed on our custom-designed European albums and print boxes, or hanging in the highest-quality, professionally-made wall art for your space.
"Amanda was absolutely amazing!
Get ready for an experience you'll never forget with us! We're not just about creating stunning art, we're about giving you something truly unforgettable. Our irresistible products will blow you away and we'll help you choose the perfect ones to showcase your beautiful portraits in your home.
With our expert guidance, we'll design a display that perfectly complements your style and decor, so you can proudly show off your portraits to everyone who enters your home. Trust us to create something truly special and unique that you'll cherish for years to come. Let's create an unforgettable experience together!
We have been taking family pictures for over 5 years now and are impressed with her talent every session! Not only does Amanda take gorgeous high-quality pictures and provides beautiful set-ups, she is also very easy to work with, very professional, warm and approachable.
This is the 3rd time we have used Amanda for our kids' photoshoots. Amanda is extremely professional, very patient and handles your newborn with such care. Each time our photos have turned out absolutely amazing and she provides such a good variety of shots.  Can't recommend Amanda enough and we know we will be back for more family photo sessions.
Amanda is the best!! She has been taking pictures for us for the last 3 years! It has been an amazing way to celebrate the milestones with beautiful pictures. They have ranged from newborn to
first birthday cake
smash to Christmas and Easter pictures. Amanda is so patient and so good with babies…we say that she is the baby whisperer. 
How do I book my newborn photo session?
Ready to book a dream photo session for your newborn baby? Drop us an email and let us know what you're interested in and when you'd like to schedule. We can't wait to hear from you and start planning your amazing photo shoot!
Will I receive all the images from my photo session?
You'll have the exciting task of choosing how many stunning images from the newborn photography session you want to take home with you. With our amazing collections, you can choose from 10, 25, 40 images or even more – the possibilities are endless!
We know it can be hard to choose, but don't worry – we'll be there to guide you every step of the way. Together, we'll create a package that perfectly suits your needs and captures your memories in a way you'll treasure forever.
How much editing do you do?
At Amanda Dams Photography, we believe in creating images that are as close to perfect as possible! That's why every single photo we take receives special treatment. We'll apply colour corrections, light touch-ups, and a light skin smoothing layer, ensuring that each image looks stunning and true to life.
But we're not just limited to basic retouching – if you need something more specific, we've got you covered. Our team is skilled at advanced retouching techniques, and we're happy to work with you to create the perfect image.
How long does it take until I can view my images?
We'll schedule your View&Order appointment within just 1 or 2 weeks of your session, where you'll get to see all your amazing newborn images and choose your favourite prints.
It may take up to 4 weeks to complete the editing process, but trust us, it's worth the wait!
Where will my session take place?
All newborn and baby sessions take place at my Beltline photography studio at
203-822 11 Ave SW
Calgary AB
T2R 0E5
*Free parking available while you're at the photography session
When should I book my newborn photography session?
It is very important to schedule your photo session before the baby arrives! I will add your due date to my calendar and once your little one arrives we will schedule your newborn photography session between 5-14 days.
My baby is already born. Is it too late to schedule a newborn photography session?
No! While I generally book newborn photo sessions many months in advance, I sometimes have last-minute openings. I recommend that newborn photo sessions take place within the first two weeks of life, but I am always happy to photograph older newborns with the understanding that it may not be possible to achieve the type of images that work with a very young newborn.
What should I bring?
Diapers, wipes and milk. I provide everything else for the baby like wraps, blankets, props and accessories. 
What should I wear?
We will choose your outfits together during our in-home consultation, prior to the session.
What products do you offer?
Get ready to be blown away by the true treasure of your portrait session – custom portraits that will make your home absolutely shine! With so many options to choose from, including albums, print boxes, canvases, and fine art prints, the possibilities are truly endless. And the best part? I've partnered with one of the best professional labs in the world to make sure your photos are of the highest quality and will truly stand out in your home. Trust me, you won't want to miss out on these stunning display options! Contact me now to get the full list of products and pricing – I can't wait to hear from you!
How do I place an order?
Get ready for the ultimate personalized experience! During your View&Order appointment with me, which takes place just 1 or 2 weeks after your photo session, you'll get to decide on the products and number of images that you absolutely love. It's going to be a one-on-one meeting where we can really work together to bring your precious memories from your newborn photography session to life. Trust me, there's no better way to materialize those magical moments than with stunning, personalized products that you'll cherish for years to come.
What type of payments do you accept?
Credit/Debit cards, cash or e-transfer, and depending on how much your total is, instalment payments are available.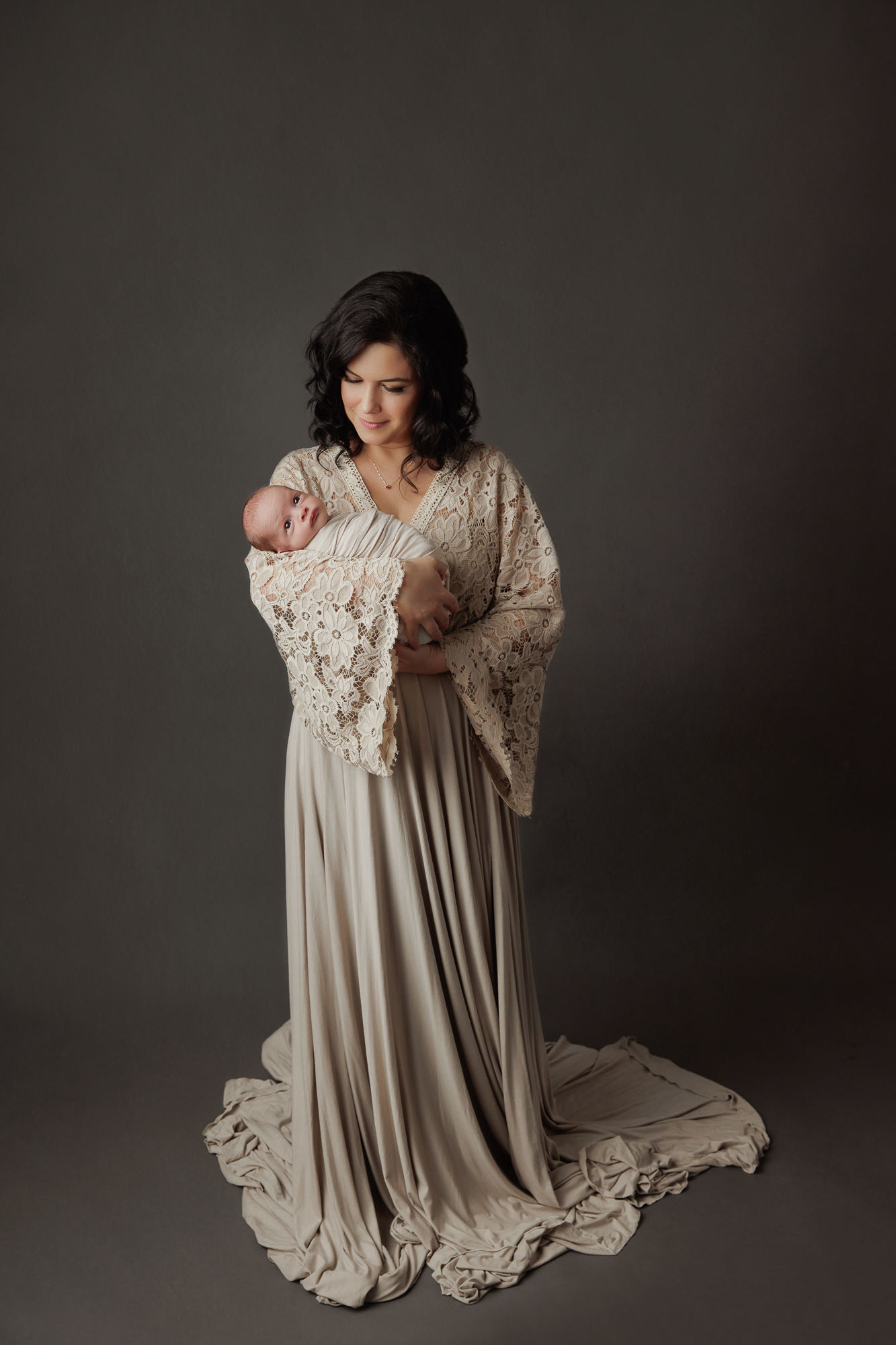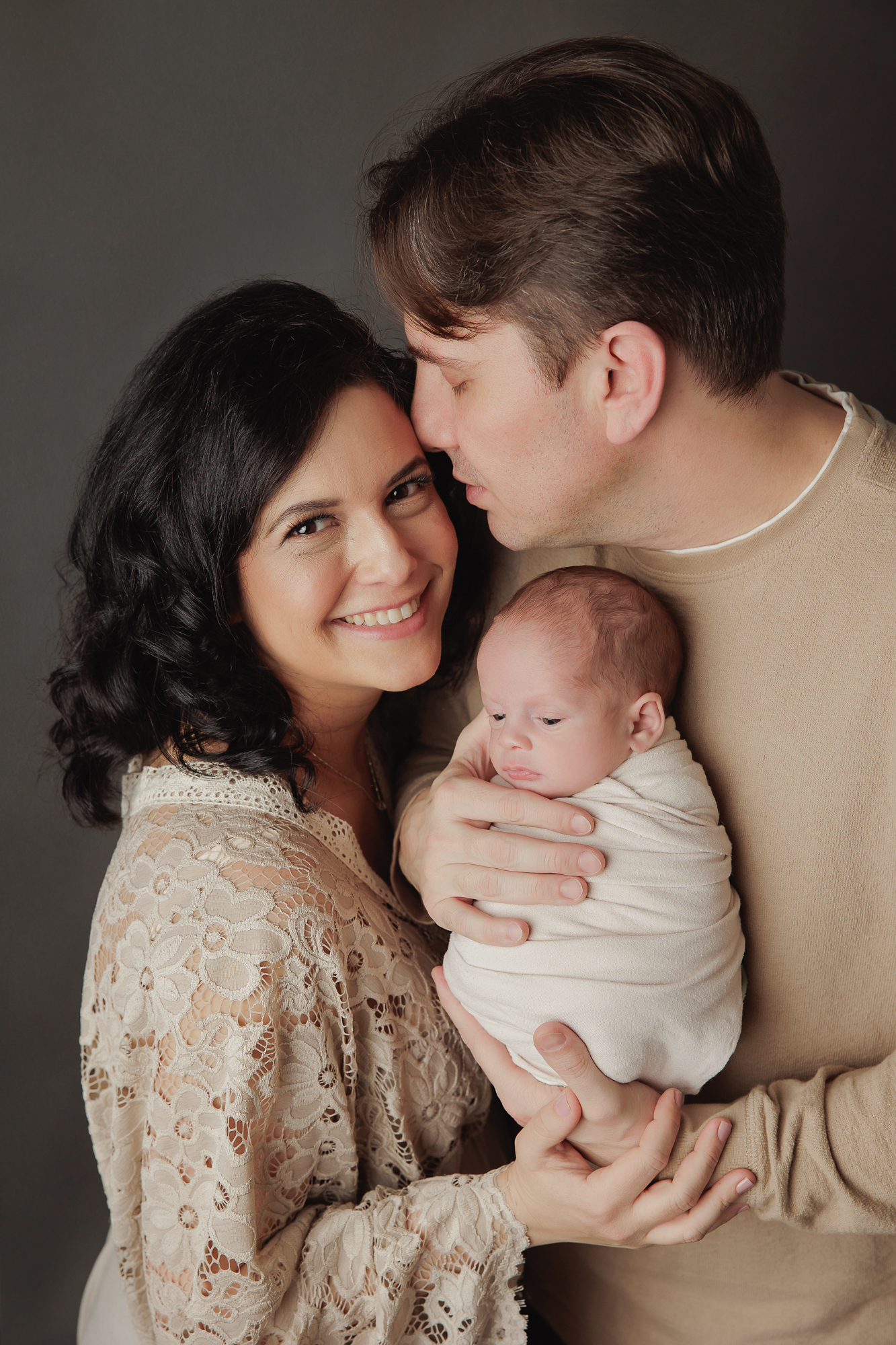 Take a tour behind the scenes to find out what you can expect from a newborn photo session.
Warning: extremely cute content!
I'm Amanda & I'm a passionate newborn photographer.
Hello and welcome to my page! I'm Amanda, the creative face behind Amanda Dams Photography and I'd love to meet you!
Back rolls and chubby cheeks are some of the reasons I love newborn babies! They are so fresh and cute and it's an honour for me to capture all their little features and create unique images for my clients. As a mom, I truly understand how precious these memories are! I can spend hours looking at my kids' newborn photos and I go back in time for a moment. I would love to have the opportunity to meet your family and create something special for you!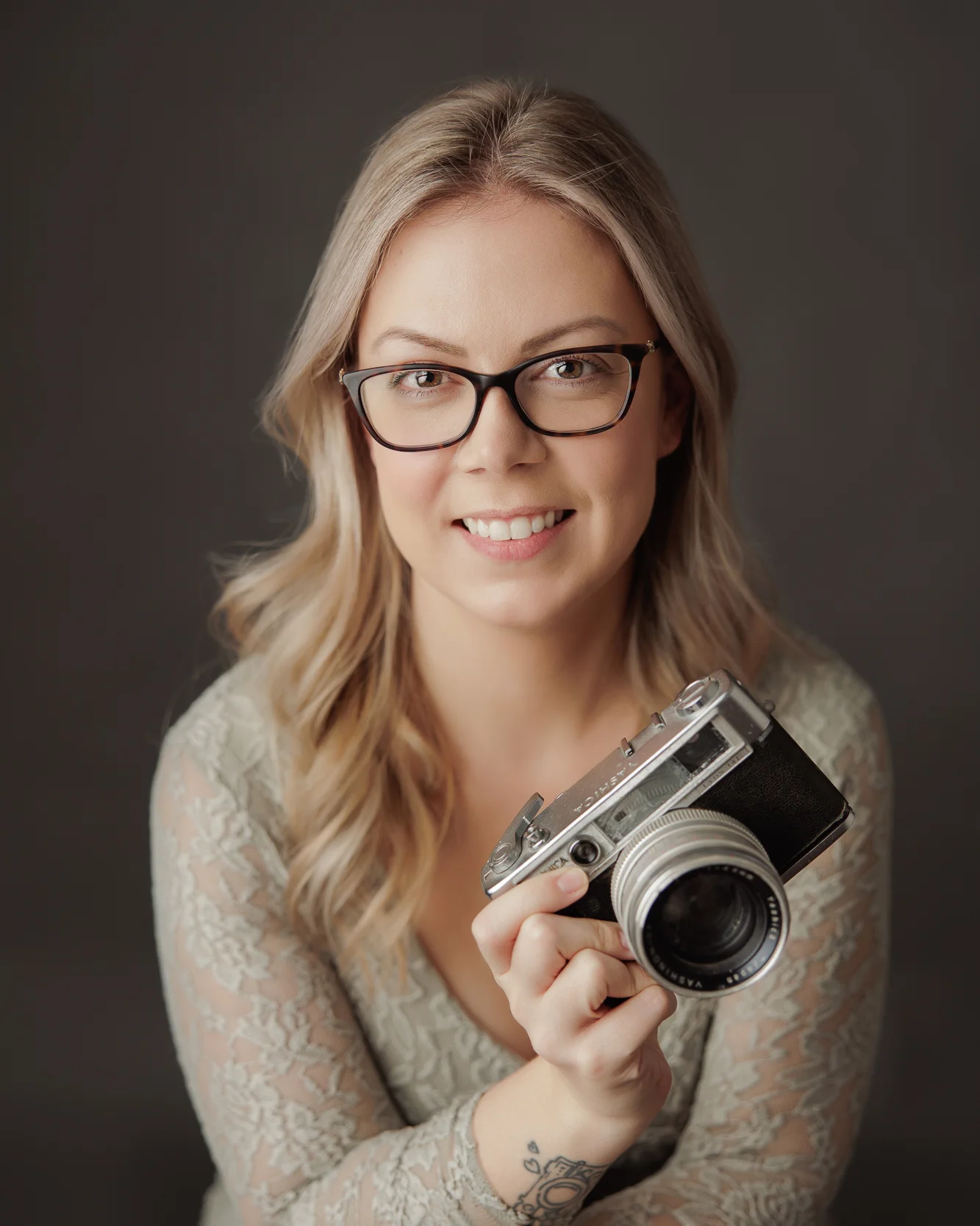 Luxury Photography Experience
We take care of every detail of your newborn photography experience.
All wall art purchased from us includes complimentary in-home installation and the matching digital image.
Beautiful handmade frames you'll be proud to present and display.