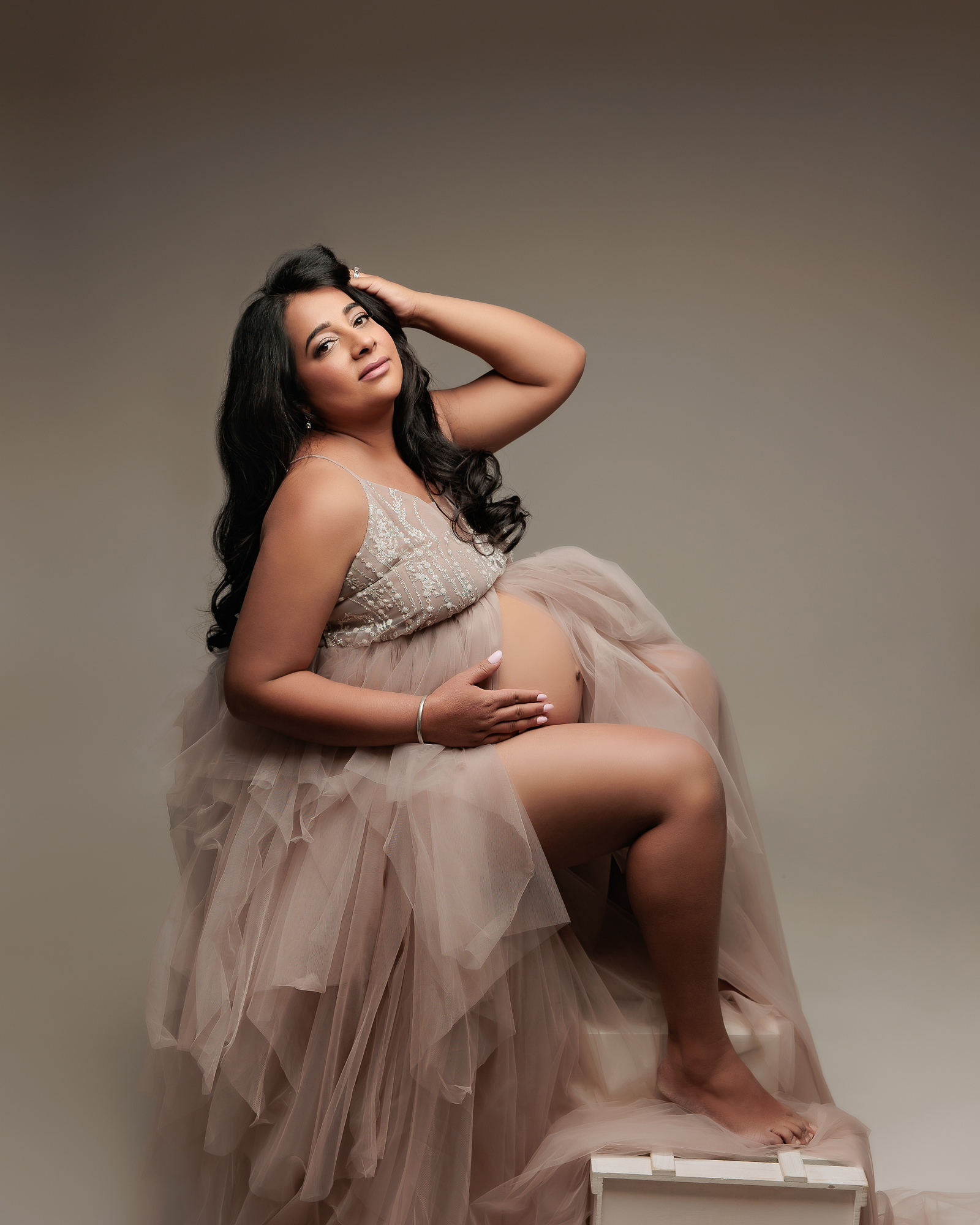 A luxury maternity photography experience
Pregnancy is a time of great change. Maternity photography is a fantastic way to capture your body's changes as you await the arrival of the new addition to your family.
It can also be a time of uncertainty. Even if you aren't overjoyed with the changes in your body right now, these images will become a treasured part of this very special time in your life in years to come.
My maternity photo session is fun and relaxed. I will do my very best to choose poses and lighting that are flattering to your changing body.
All of my maternity photos are digitally refined to enhance your natural beauty. My goal is to make you feel and look as radiant and beautiful as possible!
Gowns & fabrics
We offer a complete set of maternity gowns and fabrics to choose from. You don't have to worry about a thing.
Hair & Makeup Artistry
Professional hair & makeup are included in all our maternity sessions. You deserve a relaxing pampering day!
When to book a maternity photography session?
THE PERFECT TIMING
We want your belly to be beautiful and round but it would be best to get the shots before you are too uncomfortable.
GUARANTEED SPOT
You can book as early as 12 weeks of pregnancy to guarantee a spot in our busy calendar. Maternity sessions can be done in the studio or outdoor location all year round.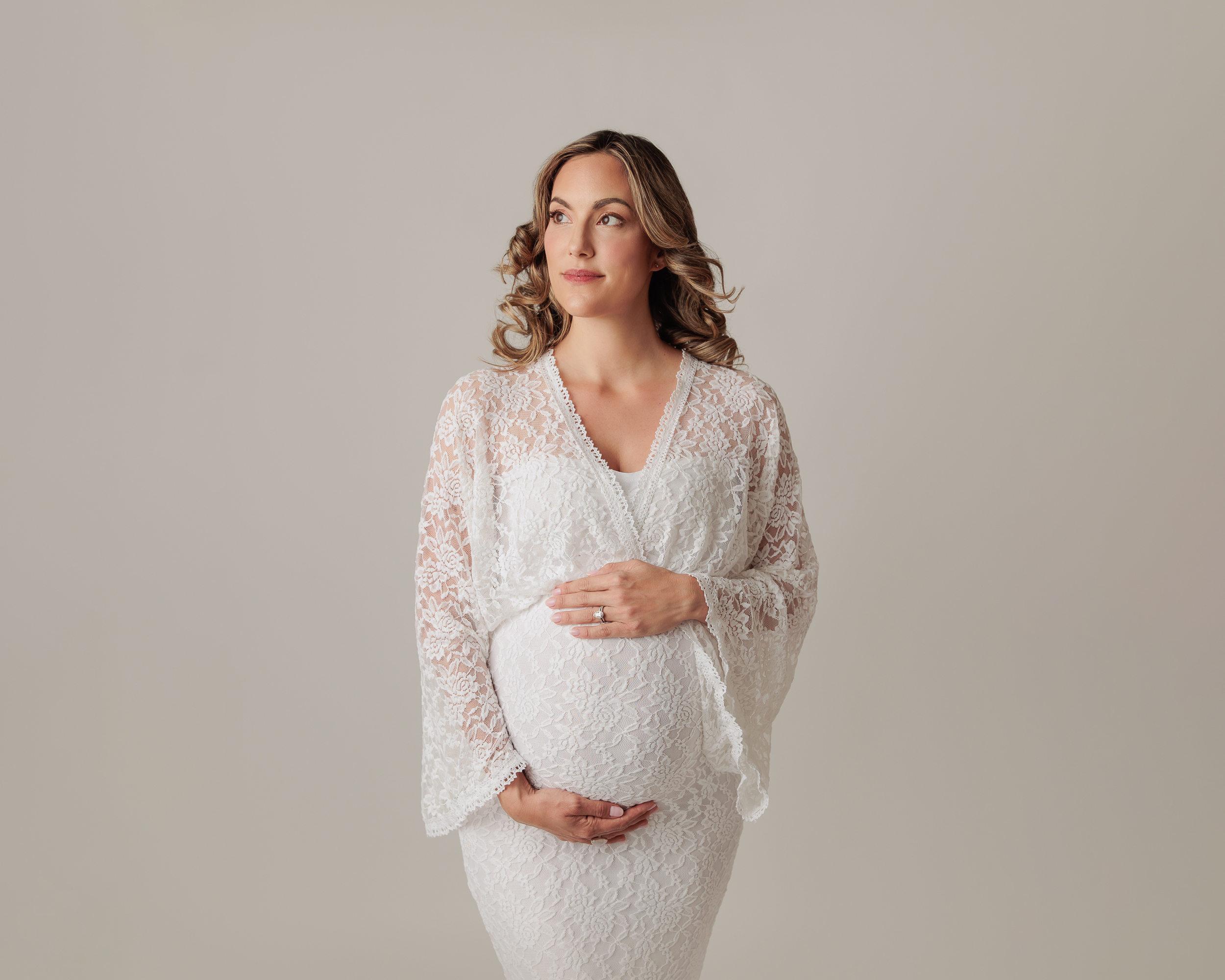 I'm ready to book a maternity photography session!
Studio VS Outdoor Maternity Session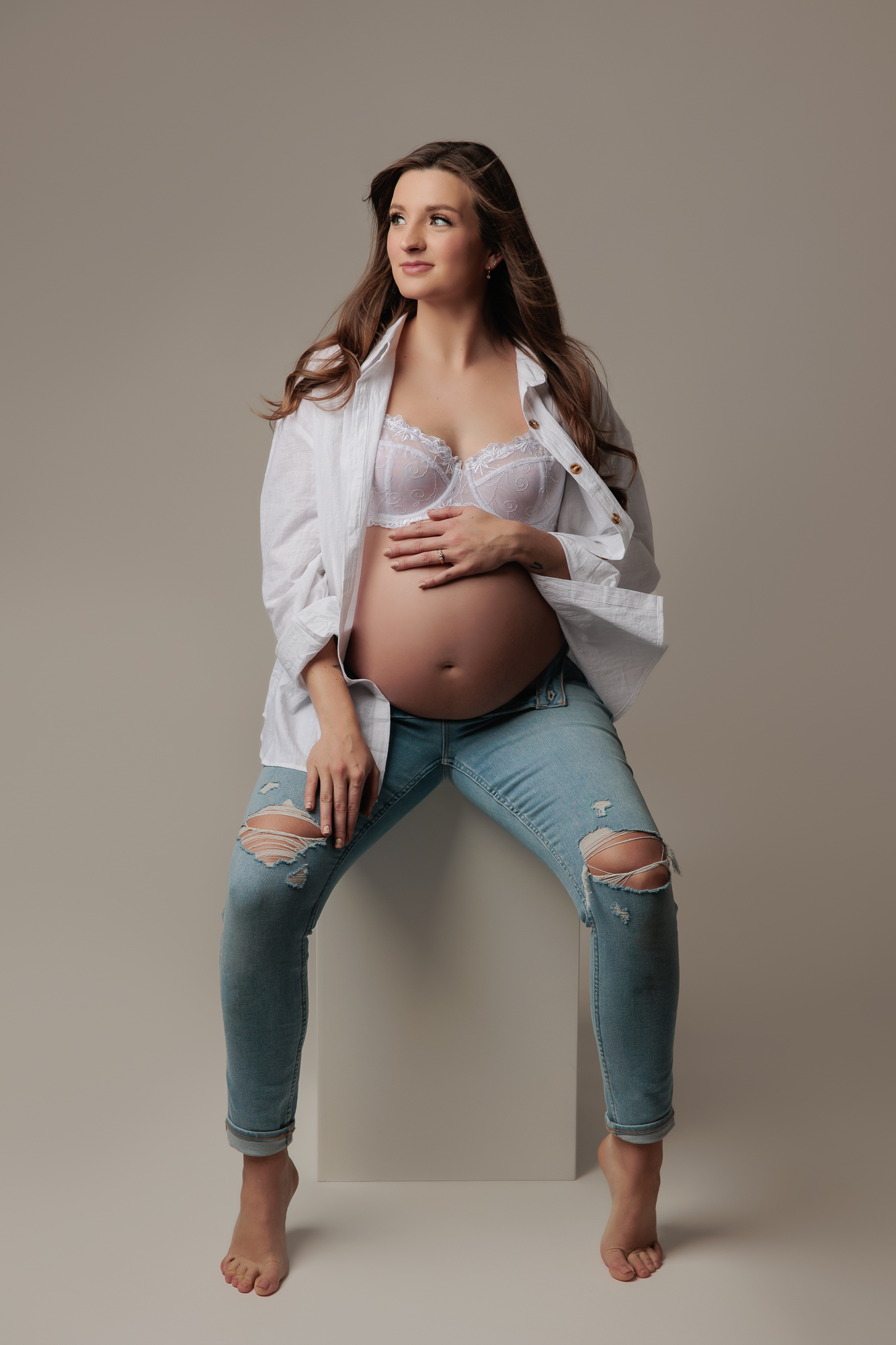 Hair & Makeup artistry is included either way
Before your maternity photography session, we will chat and discuss your goals and preferences for your photoshoot, as well as decide if you prefer a studio photography session or an outdoor photography session. I have maternity gowns and accessories for you to try and select your favourites. If you are comfortable with nude/skin maternity shots and/or fabric shots, I have plenty of lovely fabric and wardrobes in the studio. I will respect your style and create images that you will LOVE.
If your partner and/or other children will be participating in the maternity session, they should wear solid clothing that coordinates with yours and I will give you some advice once we decide on your wardrobe during the pre-consultation meeting.
Most studio maternity photography sessions take about one to two hours. Some of that time will involve setting up the shots and lighting, changing clothes and discussing poses and ideas. Outdoor maternity photography sessions are about one hour long. Maternity sessions are always laid back and fun. I will take my time to make sure we capture some amazing shots of you and your growing belly.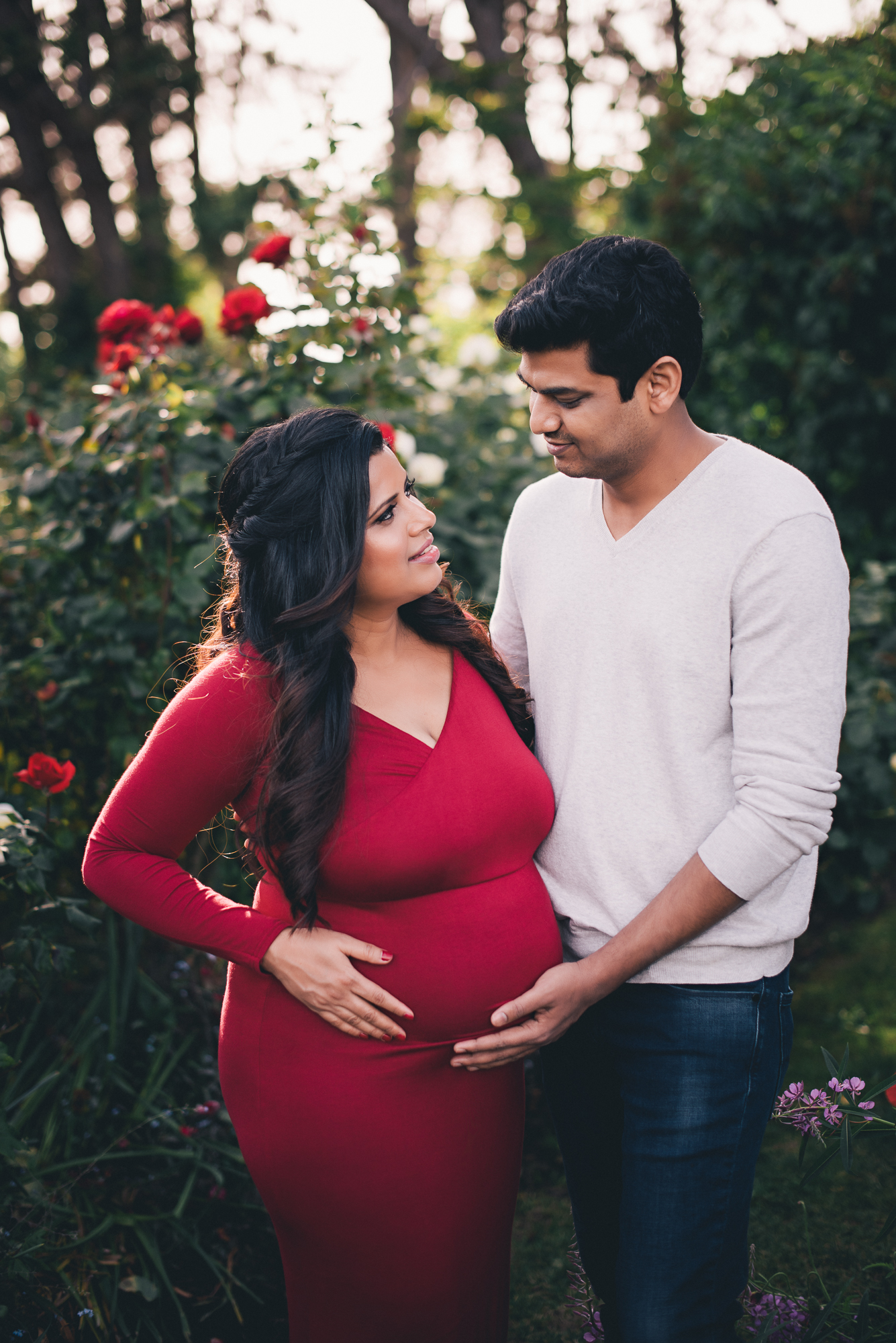 "If you are looking for a maternity photographer to take pictures for your maternity and newborn sessions: YOU JUST FOUND IT!!!"
– NATHALIA A
Life is busy and we want to make it easy for you. For us, the experience is just as important as the final product! When you choose Amanda Dams Photography you get the very best, one-of-a-kind experience to celebrate an important moment of your life and you get to cherish the images we create now and for years to come.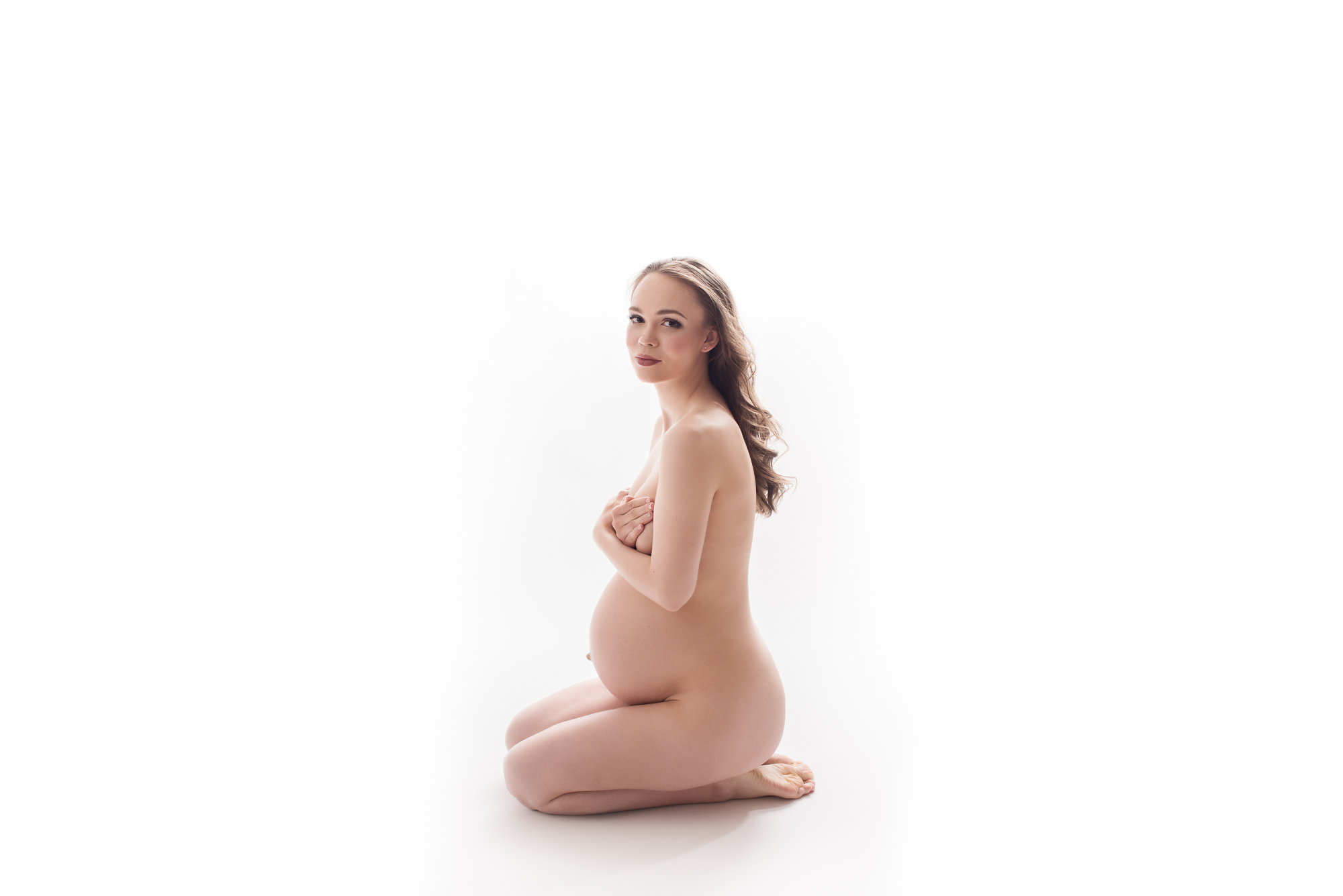 Pre-Consultation
A custom photo shoot starts with a plan and I'd love to hear your ideas! During your in-person or online consultation, we will discuss all your goals and preferences for the photography session, colours, poses, wardrobe and how you can display your portraits in your home.  
My goal is to capture exactly what YOU love.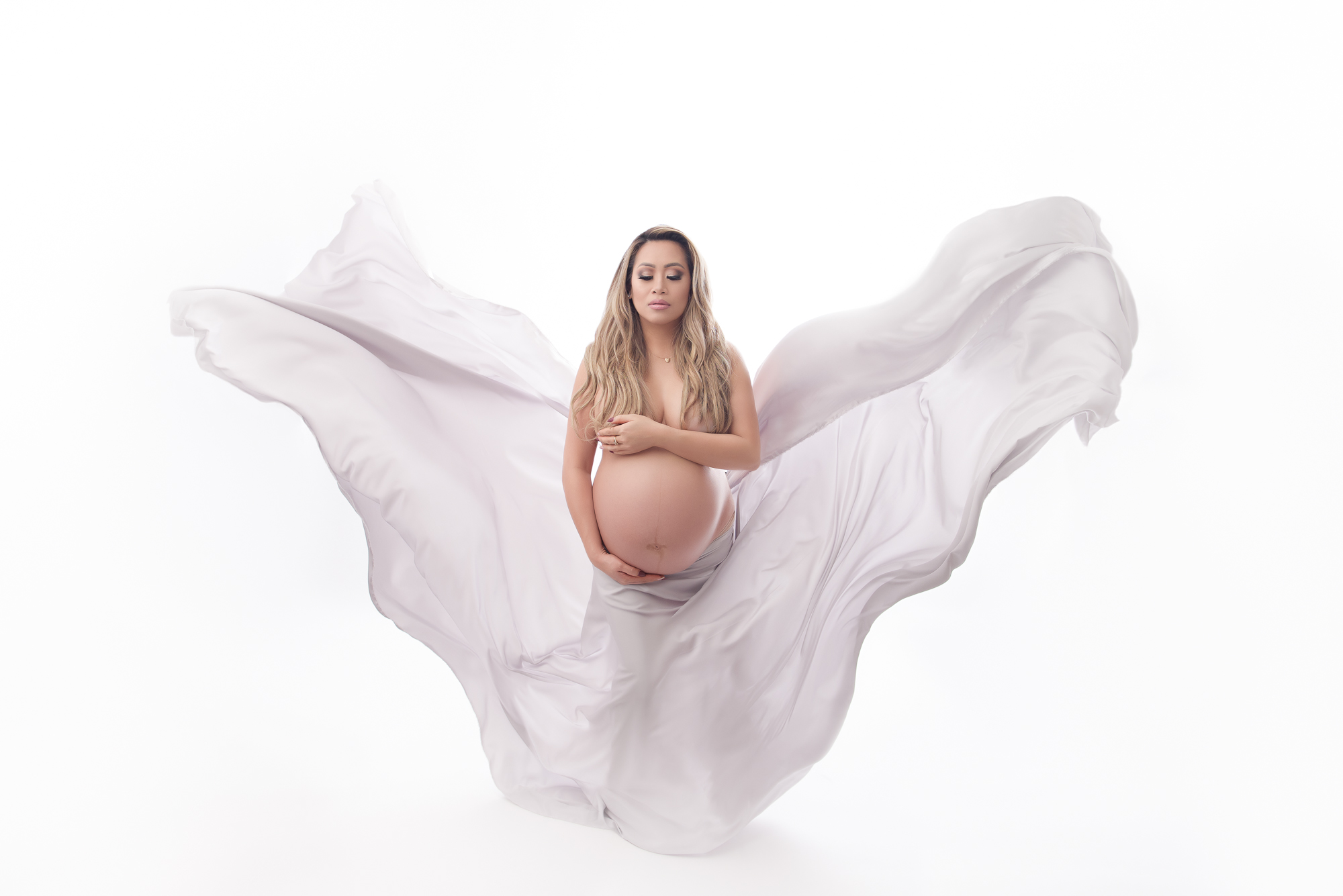 View & Order Appointment
 Get ready for the tears! The reveal party happens within 1 or 2 weeks after the session. I will start with a slideshow and you get to see your beautiful portraits for the first time. During your ordering appointment, I will guide you through your favourite images and the best way to display them.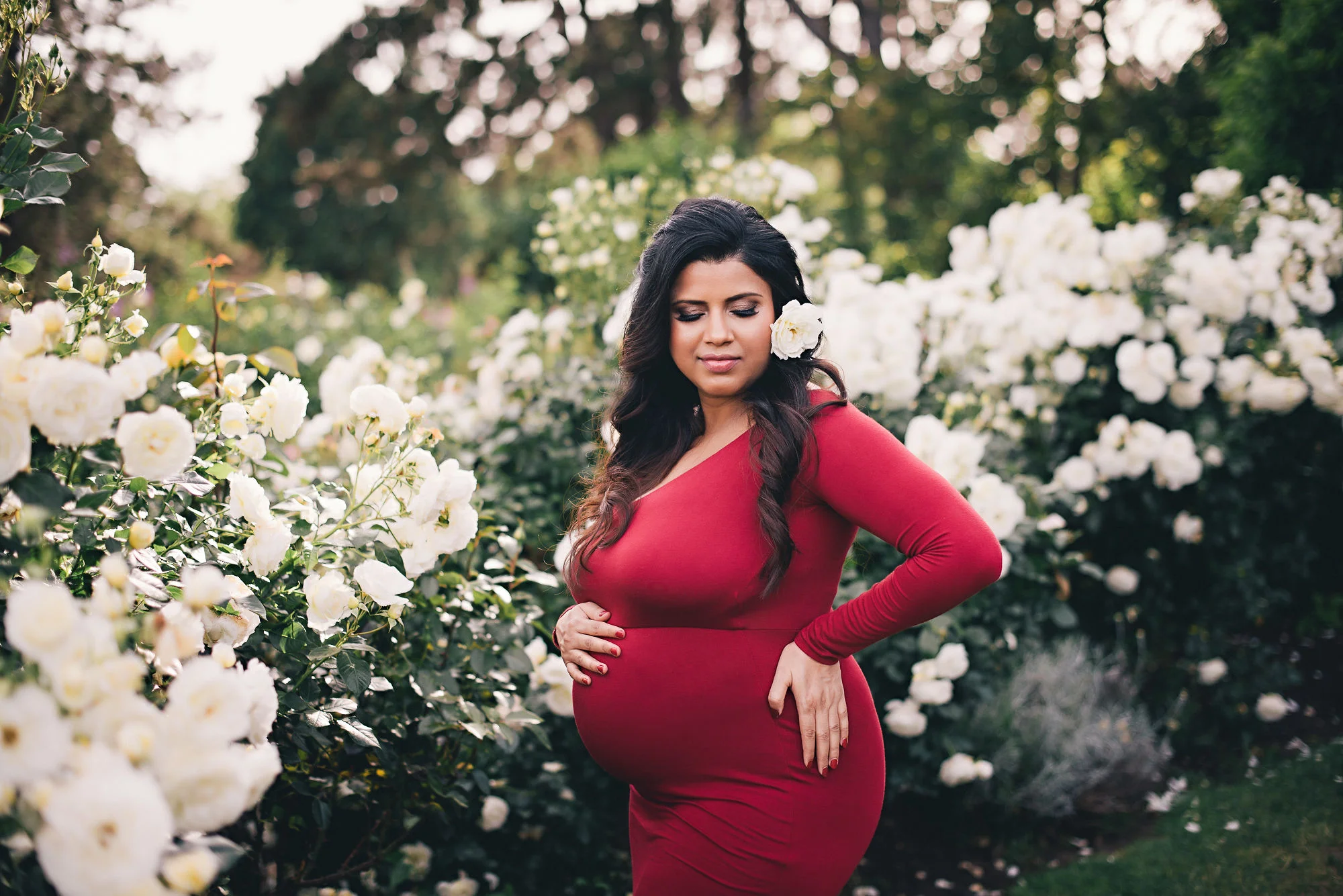 The Photoshoot
Relax and have fun! After our pre-consultation, I have everything that I need to create the photo session of your dreams. When you get to the studio, you will have your hair & makeup professionally done. Once you are ready, we will have a quick snack break before starting the most exciting part, the photo shoot!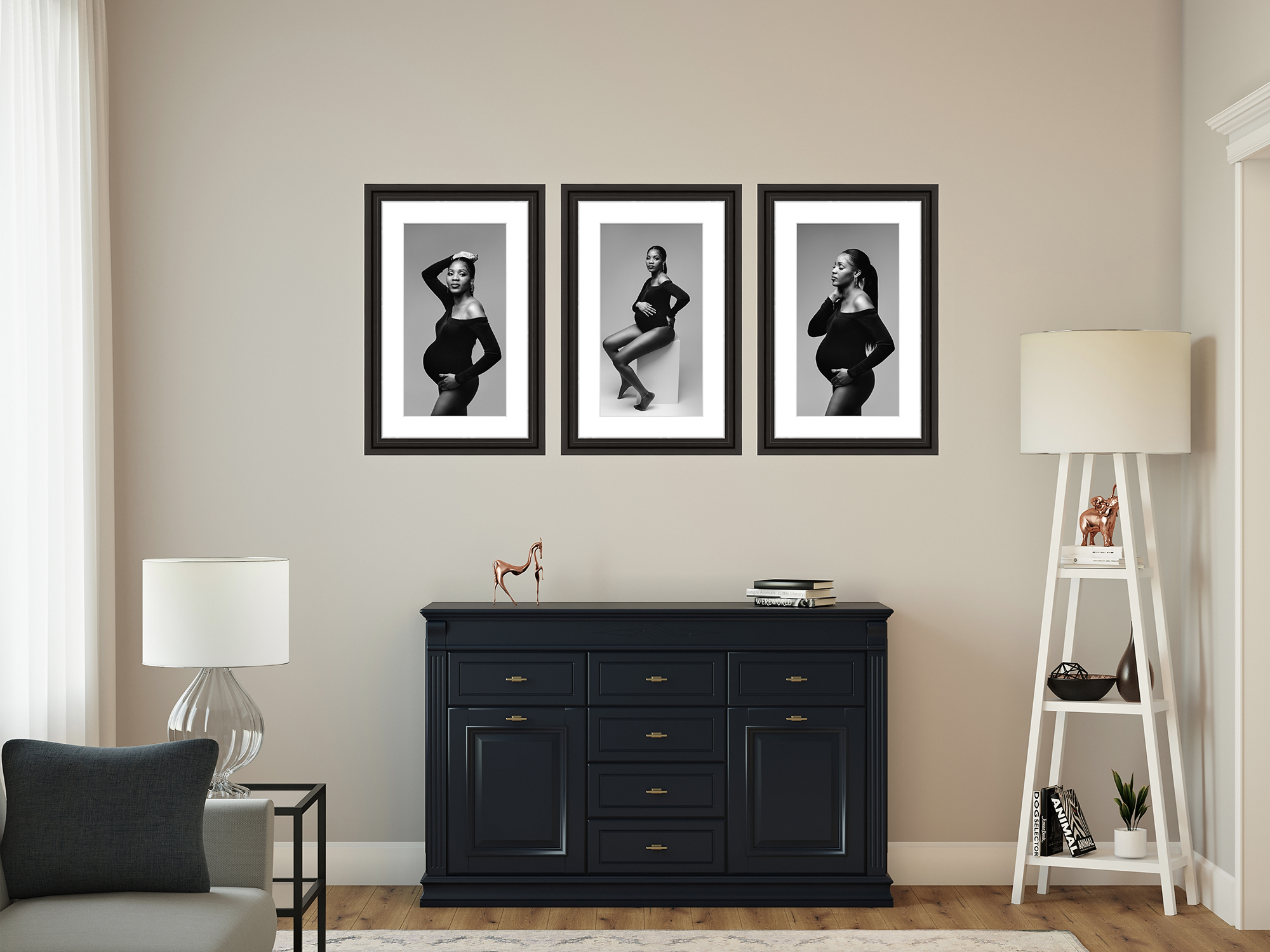 Receive your Photos & Products
The most exciting part of the journey! This is when you get to see your little one's images printed on our custom-designed European albums and print boxes, or hanging in the highest-quality, professionally-made wall art for your space.
"For our maternity shoot she offered beautiful gowns for me to choose from and the pictures turned out perfect.
We don't only offer our clients exquisite art, but an unforgettable experience and irresistible products. I will help you to choose and design the best products for you to display your portraits in your home.
We had a very good experience choosing Amanda to do our maternity and newborn photoshoots. She is an incredible professional and will offer you the best service for sure.
For our maternity shoot she offered beautiful gowns for me to choose from and the pictures turned out perfect.
We have booked a few sessions with Amanda (maternity, newborn, and cake smash) and we always enjoyed visiting her lovely studio.
Amanda is warm and friendly which made us feel comfortable and natural in front of the camera. She is also professional in which she provides all the details we needed to know before the photo sessions as well as her amazing work in a timely manner.
We did our maternity and newborn session with Amanda and she was simply amazing.
Our maternity location was selected by her and the pictures came out so beautifully.
I will go back to her for my toddler session or cake smash and would definitely recommend her to someone who is looking for perfection.
There is a $290 booking fee required to secure your place on our calendar and is non-refundable.
The booking fee DOES NOT include any digital images or products, those are purchased separately during the Ordering Appointment.
Image Collections start from $1,490 and most clients invest $2,500-$6,500 or more.
What does the booking fee include?
PRE-CONSULTATION
In-person or online consultation to discuss your goals for the session, props and colour preference, clothing, and session advice
During the session
Makeup and hair artistry for mom
Photographer's time and talent
Partner and/or older children
Use of props, accessories, and outfits from our studio collection
after the session
View&Order appointment
Complimentary in-home wall art installation
"I'm Amanda & I'm passionate about maternity photography.
Hello and welcome to my page! I'm Amanda, the creative face behind Amanda Dams Photography and I'd love to meet you!
Pregnancy is a beautiful thing, but it doesn't always feel that way. While you may be lucky enough to enjoy some perks, like glowing skin, luxurious locks, and a cute baby bump, you're also going to see the downsides of pregnancy – swollen ankles, newfound tiger stripes, and a rollercoaster of mood swings.  Sounds fun, right? Even though pregnancy can have its less-than-enjoyable moments, your body is doing an incredibly beautiful thing. You'll never regret documenting this change with maternity photos and I'm here to help you with that!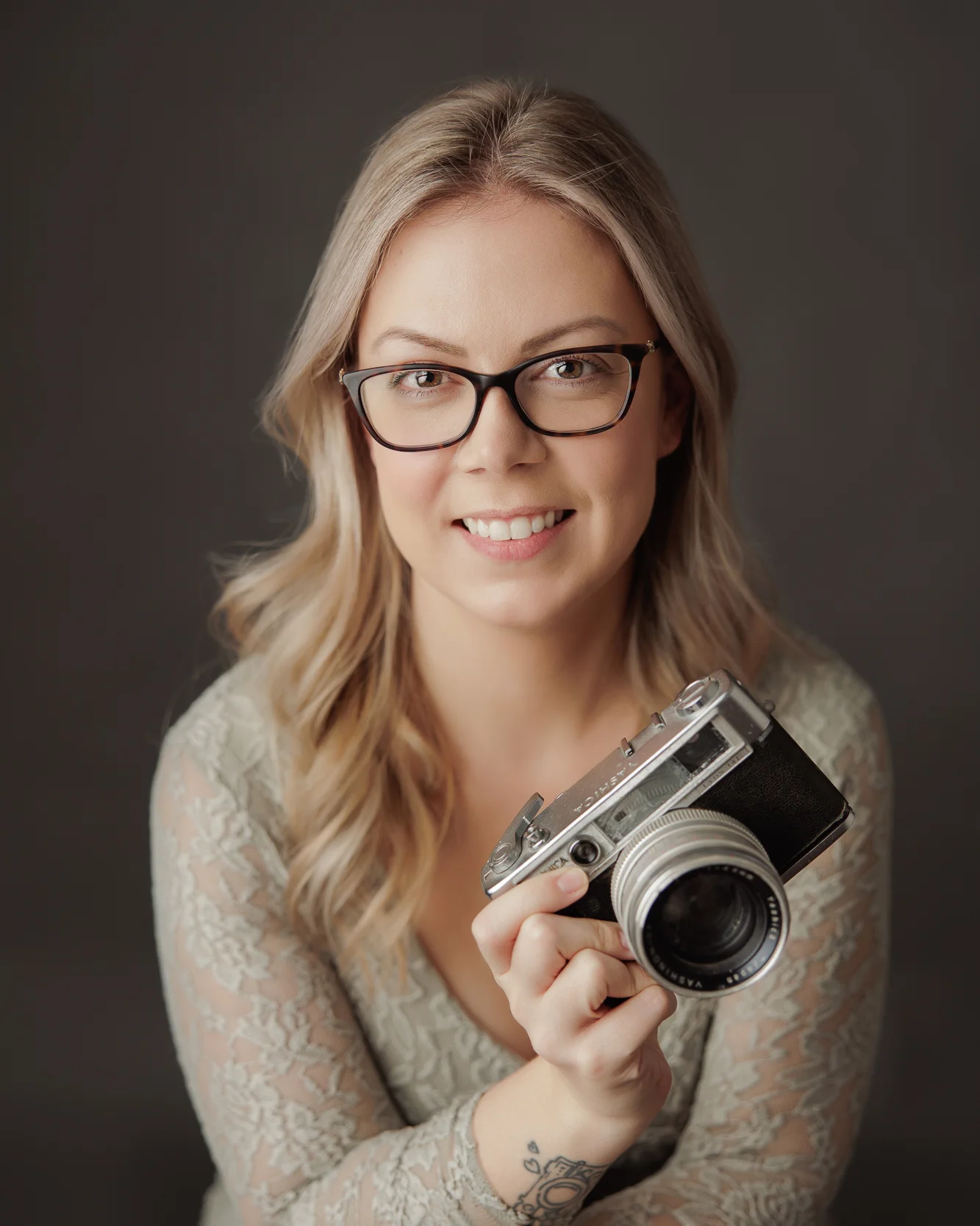 Luxury Photography Experience
We take care of every detail of your maternity photography experience.
All wall art purchased from us includes complimentary in-home installation and a matching digital image.
Beautiful handmade frames you'll be proud to present and display.