Investing in Luxury Photography Products
As a newborn photographer in Calgary, AB, my mission is to provide you with an exceptional photography experience from start to finish. The luxury photography products I offer are a testament to my commitment to creating tangible treasures that reflect the love, joy, and beauty of your child. Each product is meticulously crafted with attention to detail, using only the finest materials and unparalleled craftsmanship.
By investing in luxury photography products, you are not only acquiring exquisite pieces of artwork but also ensuring that your baby's portraits are preserved and showcased in the most exceptional manner possible. These products go beyond mere photographs; they become tangible representations of the love and bond you share with your little one. 
Imagine walking into your living room and being greeted by a breathtaking piece of custom-framed wall art featuring your precious children. Our handmade custom-framed wall art is designed to seamlessly integrate into the aesthetic of your home. From the initial consultation to the final installation, I work closely with you to ensure that every aspect of the artwork is tailored to your vision. The frame selection process offers a wide range of high-quality materials, finishes, and styles to choose from, ensuring a perfect match for your home decor.
What sets our custom-framed wall art apart is the meticulous attention to detail. Every aspect of the design, from the colour palette to the layout, is carefully considered to create a visually stunning piece. The result is a masterpiece that not only showcases your little one's portraits but also enhances the overall ambiance of your living space. Plus, as an added convenience, our custom-framed wall art comes with free installation, allowing you to sit back, relax, and enjoy the transformation of your home into a gallery of precious memories.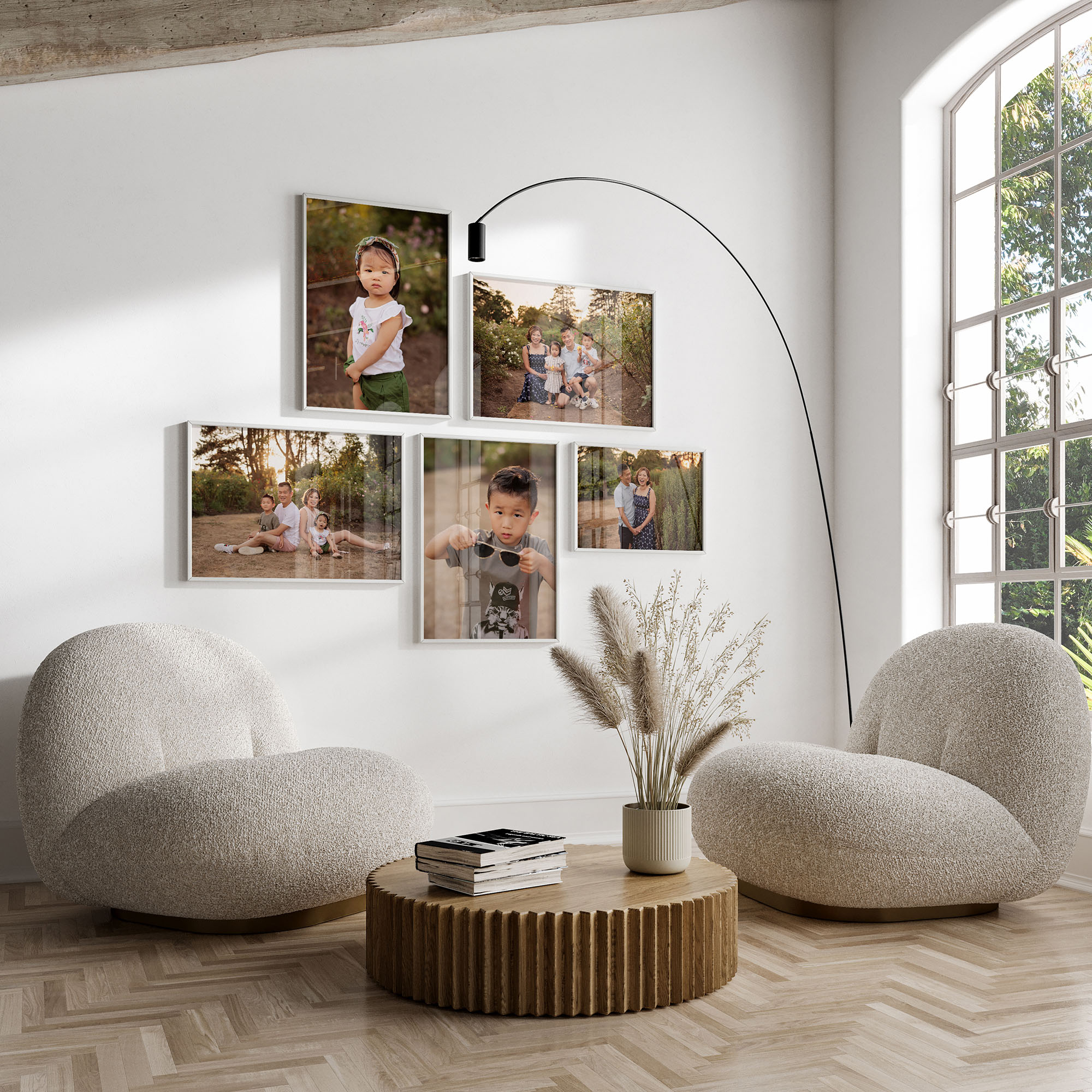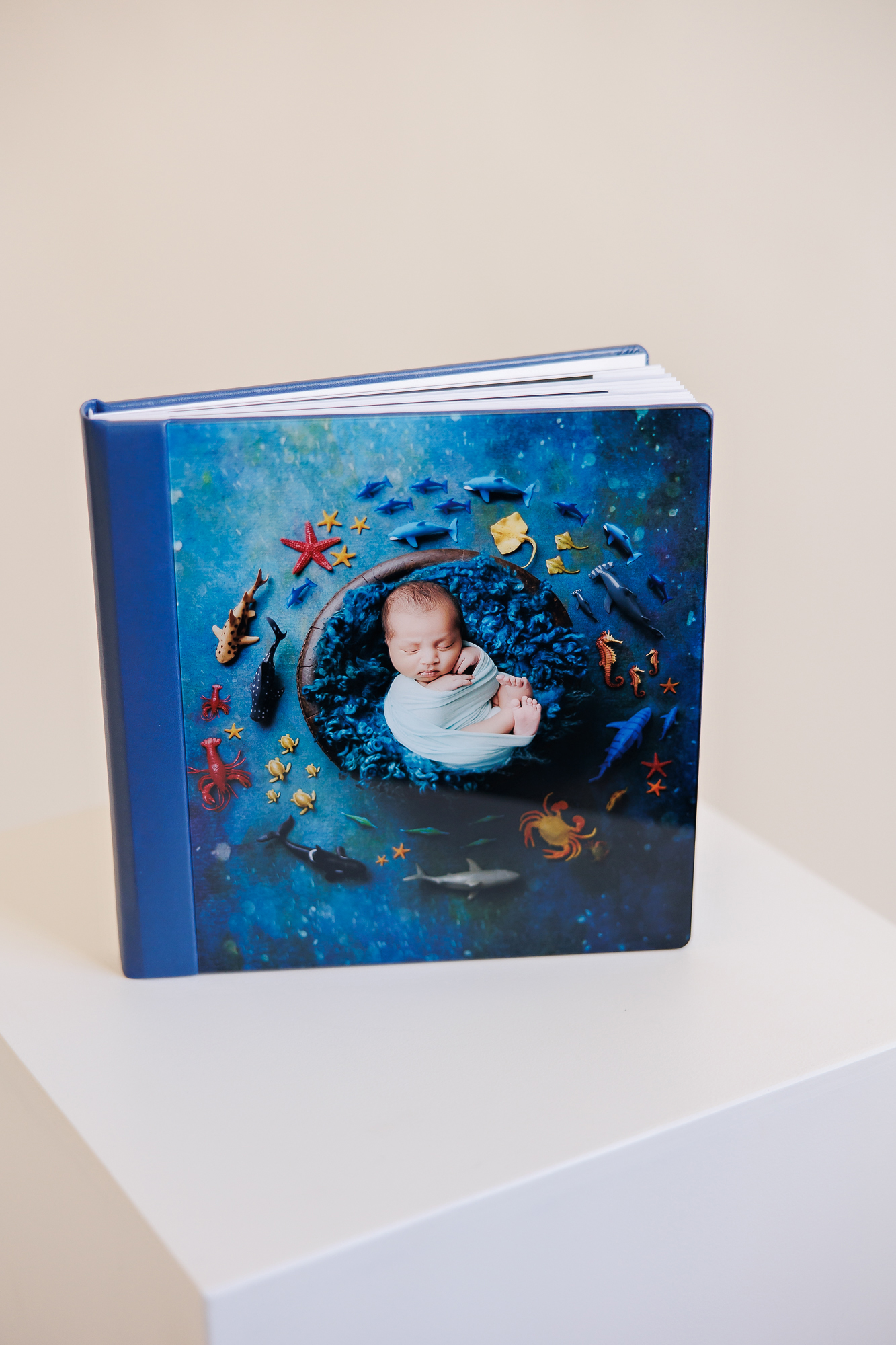 Most people think they don't need an album. What they don't realize is that the album is NOT for them, is for their baby when he/she grows up! There's no better joy than holding your own photos when you were young, preserving the first memories in a truly luxurious and modern way. This exceptional product features a glass-like finish cover that beautifully showcases your baby's portraits. The album comes with a matching box, elegantly designed to complement the album's aesthetics. Inside the box, you will find a USB flash drive that holds a digital copy of your baby's images, ensuring that you have a convenient backup of your treasured memories.
To make this premium acrylic album truly unique, you have the option to choose from a variety of finishes for the album cover. Whether you prefer the soft touch of textile, the opulence of velvet or suede textile, or the timeless appeal of leatherette, you can select the finish that best reflects your personal style and preferences. This exquisite album + box combination not only serves as a stunning centrepiece in your home but also becomes a cherished family heirloom that can be passed down for generations to come.
Looking for a versatile and stylish way to display your little one's portraits? Our Folio box is the perfect solution. This handcrafted box is designed to house a selection of matted prints, carefully chosen to showcase your little one's most captivating moments. The matted prints exude sophistication and add an extra layer of elegance to the portraits, making them truly stand out.
The folio box is not only a stunning presentation piece but also a functional storage solution. It allows you to easily switch and rotate the displayed prints, ensuring that you can enjoy a fresh visual experience whenever you desire. With its timeless design and meticulous craftsmanship, the Folio box is an exquisite addition to any home, offering a unique and elegant way to showcase your portraits.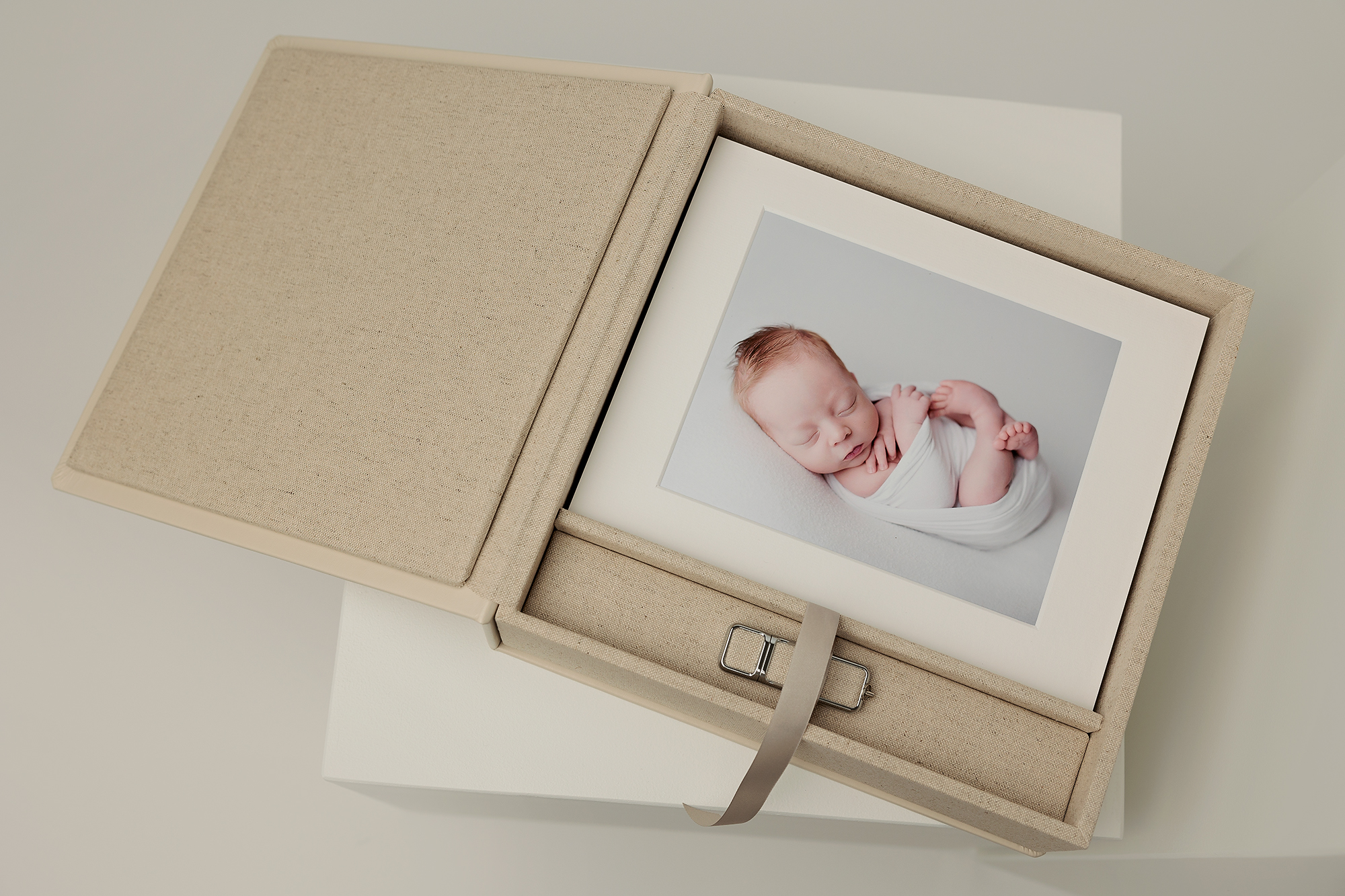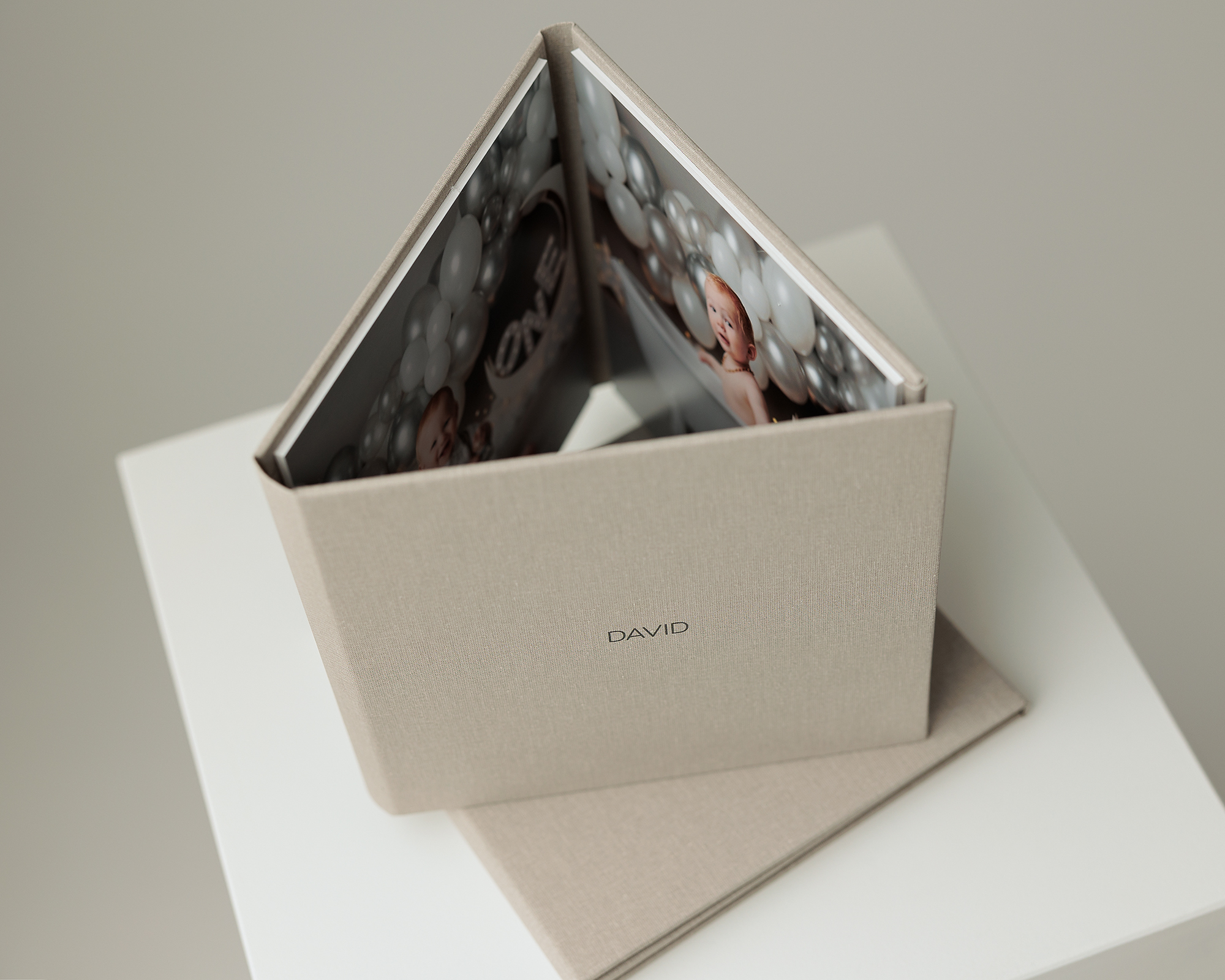 Searching for the perfect gift for grandparents, relatives, or friends? The Triplex is a distinctive and heartfelt way to share the joy of your children with your loved ones. It features three photos printed on the same high-definition album quality, arranged in a visually stunning triptych format.
With the Triplex, you can select three of your favourite images that encapsulate the essence of your little one. The high-definition printing ensures exceptional detail and clarity, allowing your loved ones to relish every precious moment captured in the photographs. The Triplex serves as a constant reminder of the beautiful bond between your kids and their loved ones, making it a cherished keepsake that will be treasured for years to come.
If you have an appreciation for art and desire to transform your portraits into gallery-worthy pieces, our fine art prints are the perfect choice. Designed specifically for high-quality digital fine art reproduction, these prints are made from 100% cotton hot press paper, ensuring a luxurious and tactile experience. The combination of archival inks and the finest quality paper results in prints that boast stunning colour accuracy, exceptional detail, and longevity.
By opting for fine art prints, you can truly elevate your children's portraits to the status of museum-quality artwork. The rich texture, vibrant colours, and exquisite craftsmanship of these prints make them an absolute delight to behold. Display them in your home with pride, knowing that you have chosen the highest standard in print quality to showcase the beauty and innocence of your little one.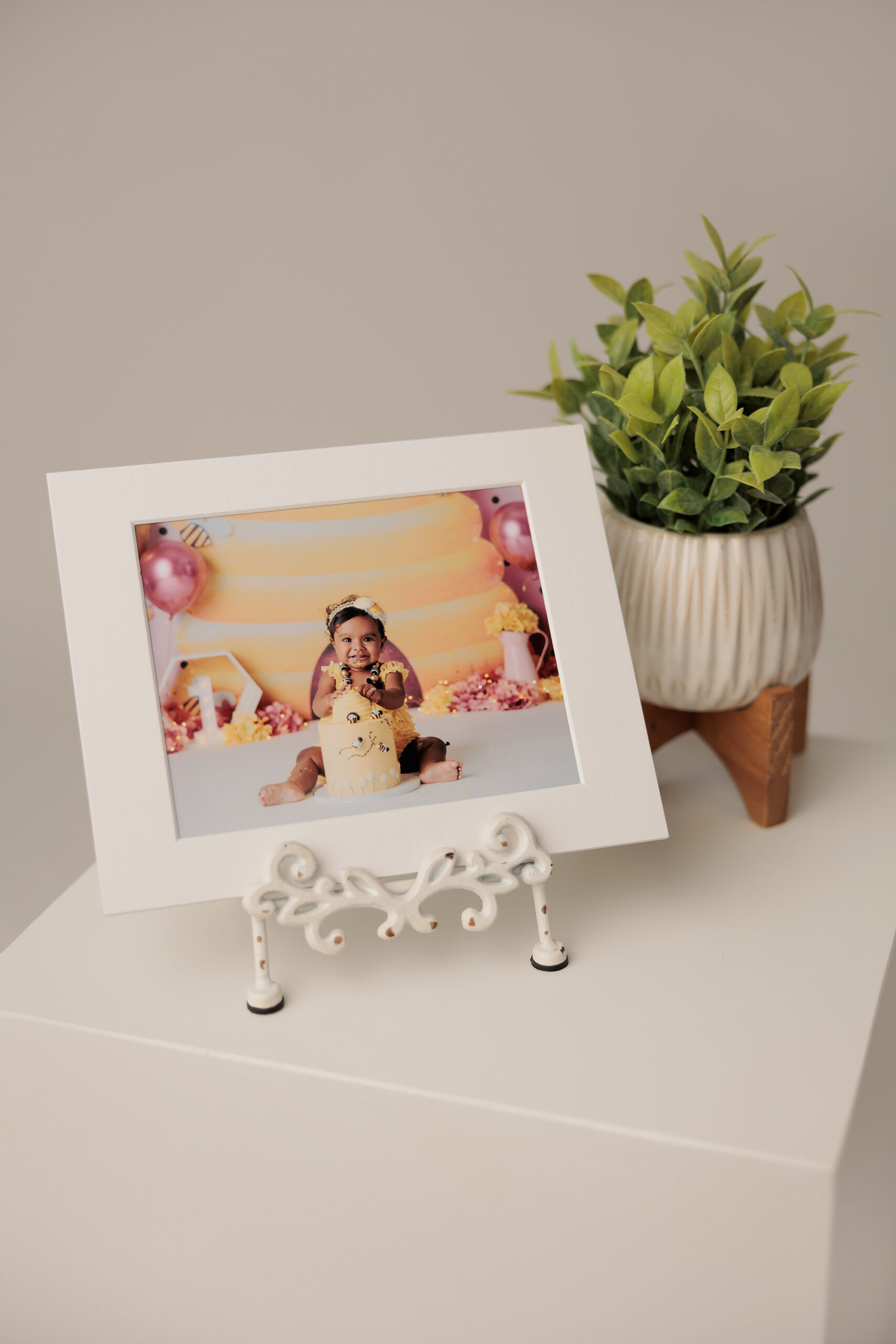 I'm ready to book a one-of-a-kind experience!