A luxury baby photography experience
We provide a complete set of outfits, backdrops, props and accessories for your little one.
Baby photography sessions are one hour long so babies are engaged throughout the entire session and we do as many setups as we can during this time. Parents and/or siblings are more than welcome to join the baby photography session too, and we will do the family portraits at the beginning of the photoshoot.
CUSTOM SETUPS
All setups are created based on your preferences. Our goal is to capture exactly what YOU love.
heirloom products
We hand-picked the best professional labs around the world to provide you with a unique selection of products to showcase your portraits.
Tummy Time – 100 Days Baby Photography
3-5 MONTHS OLD
For babies from three months old to five-months-old that are able to hold their heads up, it's also a perfect milestone if you missed the newborn photos. At this age, your baby definitely deserves excellent photographs, but it also requires some special understanding and expertise, they are very wobbly and easily frustrated (but you already know that!).
TUMMY TIME
They love to play and smile but also we tend to get a lot of serious-looking faces at these photo sessions, so don't get disappointed, serious faces are beautiful and cute too! Poses are limited; most shots are taken from above with the baby lying down or on their tummy.
100 DAYS BABY PHOTOGRAPHY
Some cultures celebrate the 100 days of the baby so this baby photography session is also known as 100 days photography session.

I'm ready to book a baby photography session!
Sitter Photography Session
For babies from 6-10 months old
For babies that are able to sit up unassisted and crawl, but don't yet walk, usually between six-months-old to ten-months-old. This is one of my favourite milestones to capture as babies are very interactive and are full of genuine expressions at this age. They smile easily, giggle and make these adorable faces!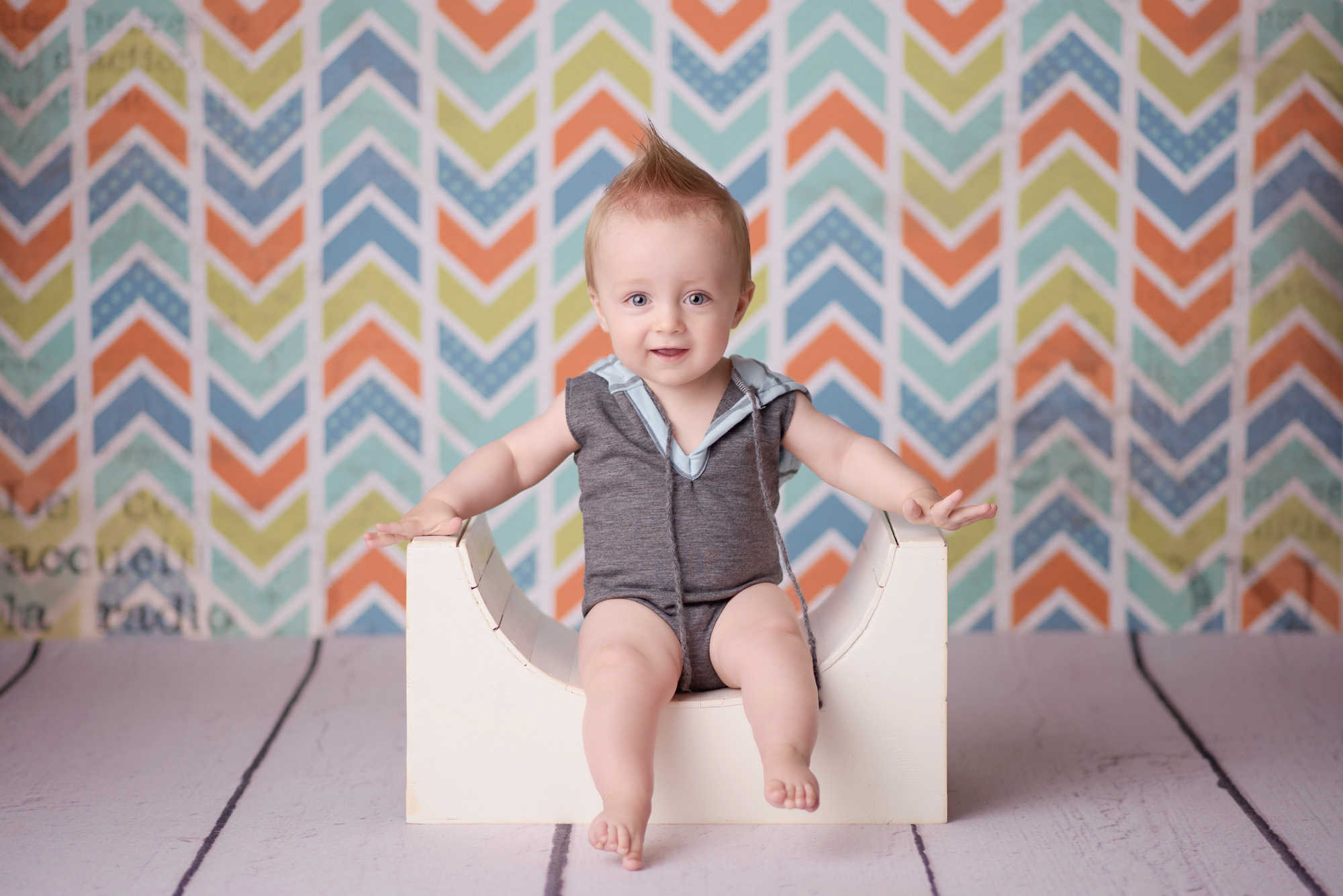 "We looked at so many 'baby photographer' sites before discovering Amanda Dams and while so many had the props & poses they either lacked the artistry or that 'magic' ability to still seem natural and candid that Amanda's photos have!"
– DAWN Y
Life is busy and we want to make it easy for you. For us, the experience is just as important as the final product! When you choose Amanda Dams Photography you get the very best one of a kind experience to celebrate an important moment of your life and you get to cherish the images we create now and for years to come.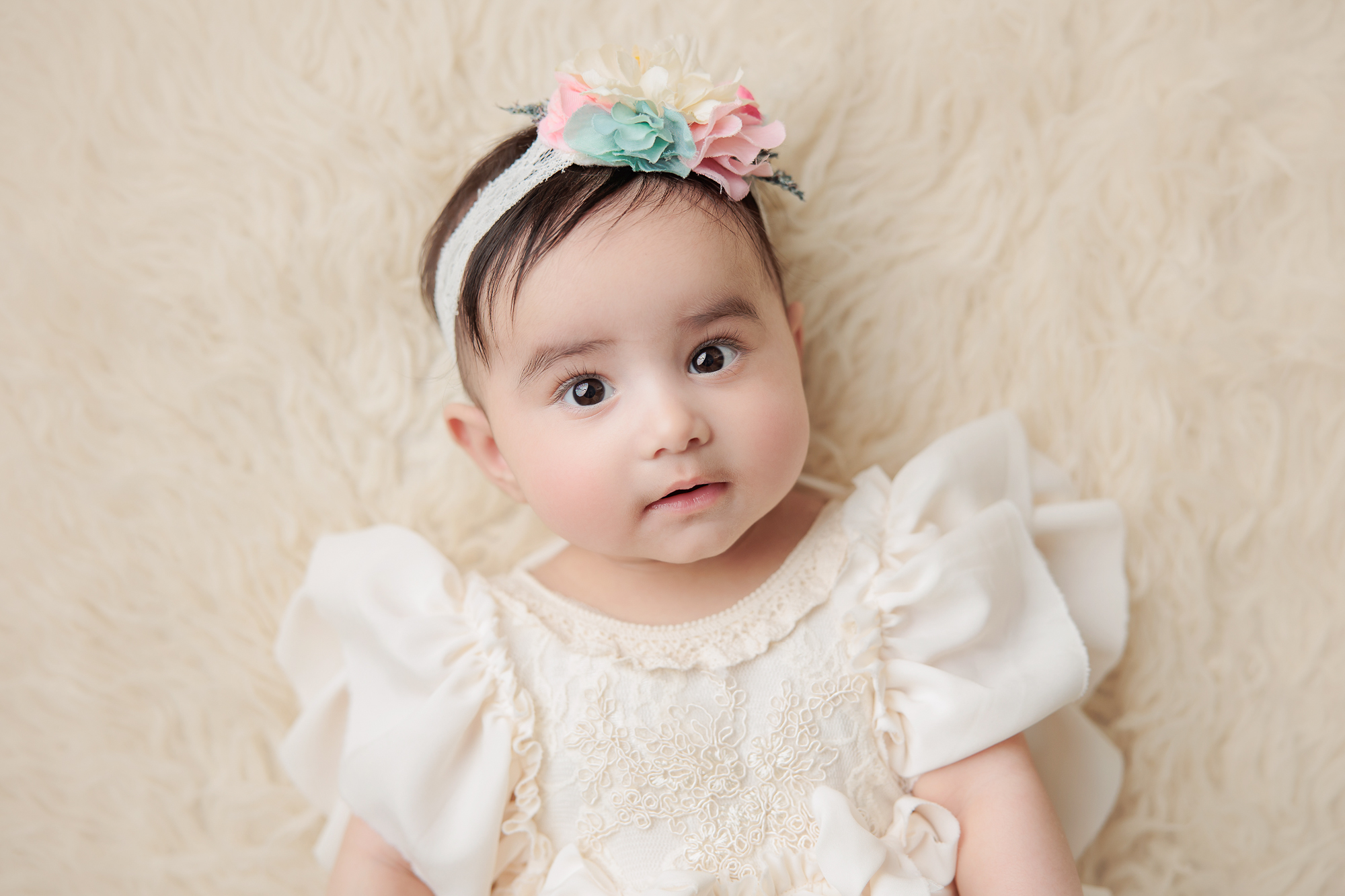 Pre-Consultation
A custom baby photo shoot starts with a plan and I'd love to hear your ideas! During your in-person or online consultation, we will discuss all your goals and preferences for your baby photography session, colours, wardrobe and how you can display your portraits in your home. 
My goal is to capture exactly what YOU love.

The Photoshoot
Relax and have fun! Ensure your baby is fed and gets a good nap before their baby photo session. Baby photography sessions last 1 hour so babies are happy and engaged throughout the shoot. We will start with family shots followed by individual baby portrait shots.
I won't need much assistance during the photo session, and if possible go ahead and sit back on the couch while I play with your little one, so I can try to get some eye contact with the camera, otherwise, your baby will stare at you the whole time (haha!).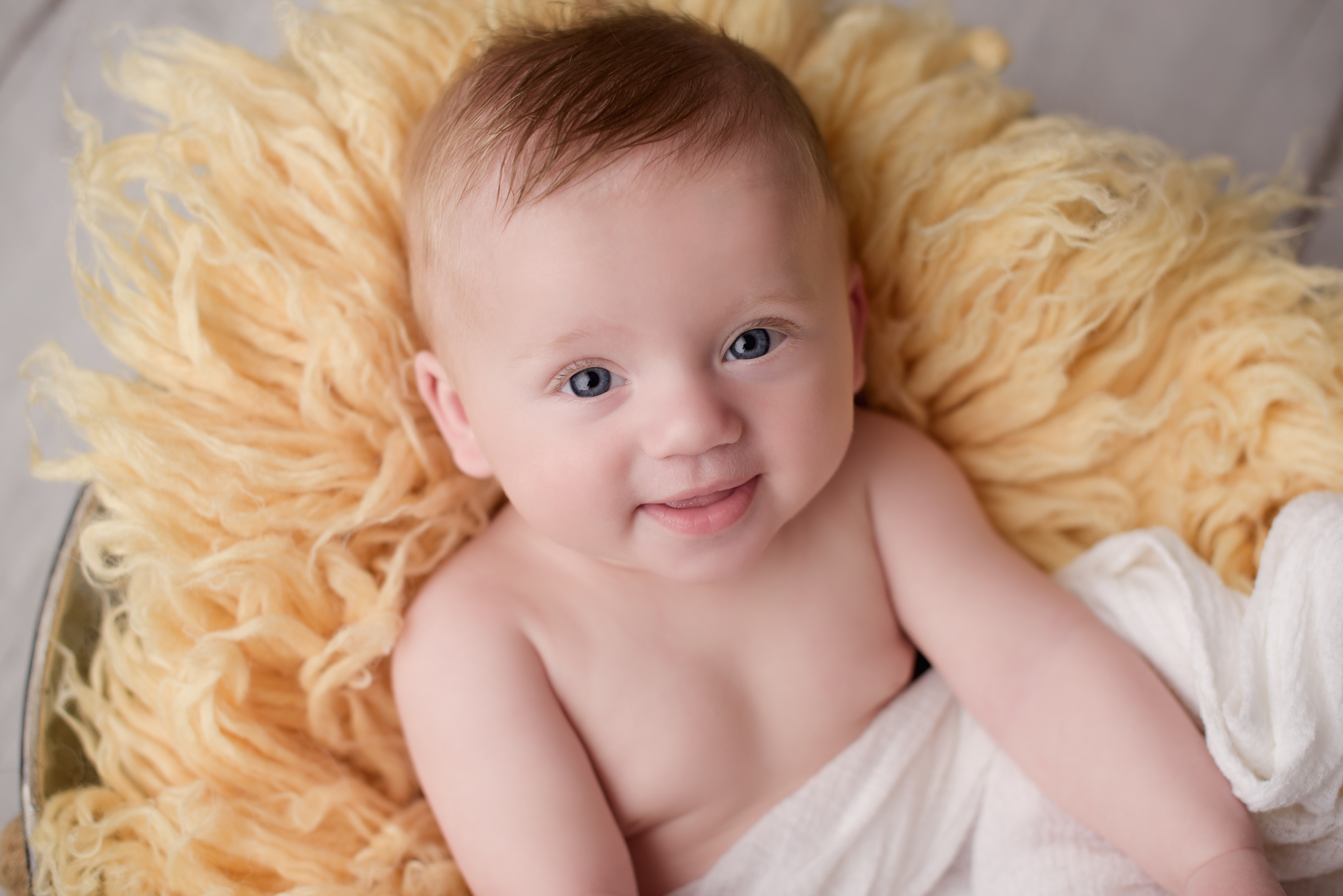 View & Order Appointment
Get ready for the tears! The reveal party happens within 1 or 2 weeks after the session. I will start with a slideshow and you get to see your beautiful baby portraits for the first time. During your ordering appointment, I will guide you through your favourite images and the best way to display them.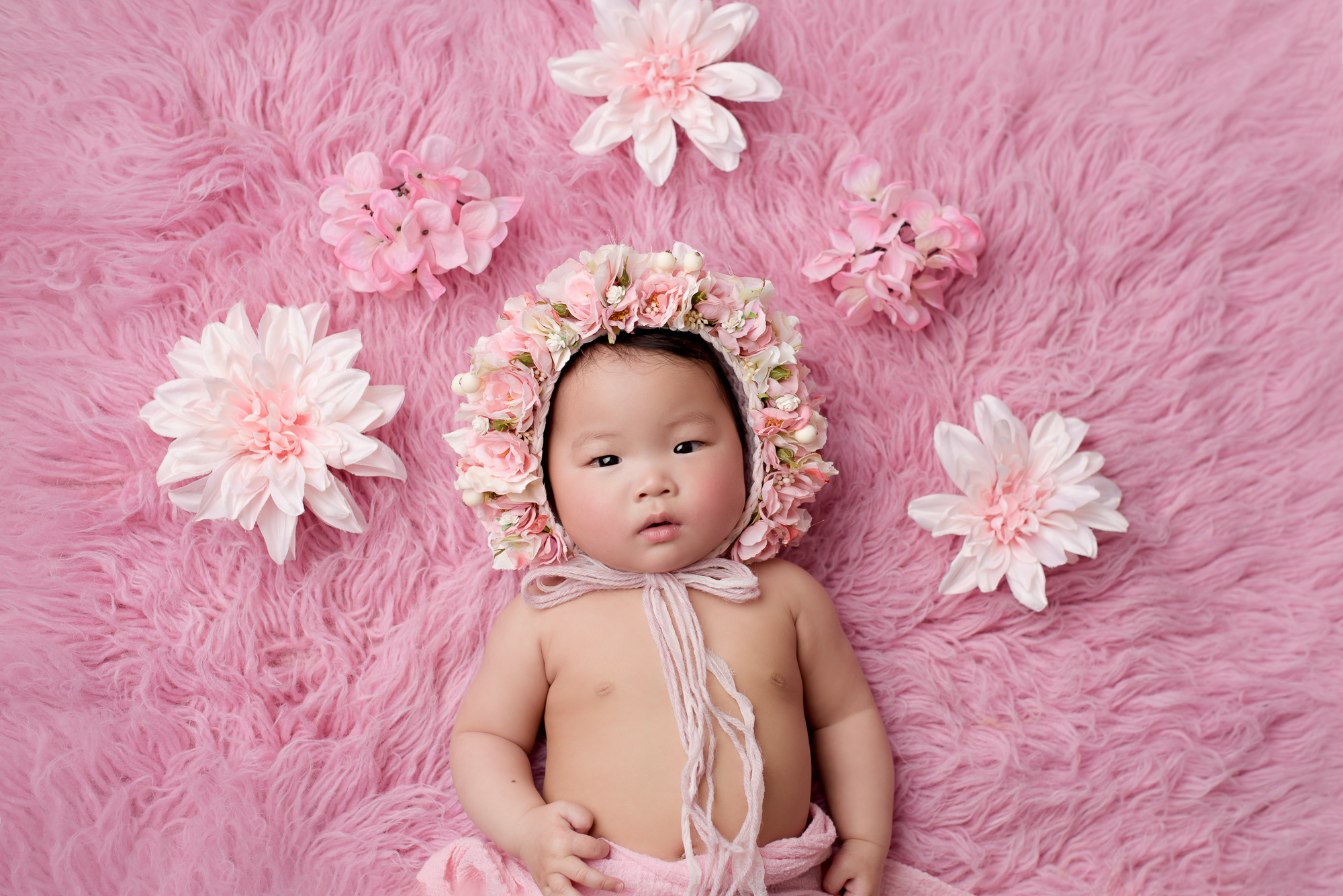 Receive your Photos & Products
The most exciting part of the journey! This is when you get to see your little one's images printed on our custom-designed European albums and print boxes, or hanging in the highest-quality, professionally-made wall art for your space.
We don't only offer our clients exquisite art, but an unforgettable experience and irresistible products. I will help you to choose and design the best products for you to display your portraits in your home.
Amanda has been a pleasure to work with. She made my daughter very comfortable for the photos and she was smiling throughout. Every single photo turned out to be amazing. Became very hard for us to choose the best ones as Amanada captured so many beautiful moments. Would love to work with her again in the future on any opportunity we get.
Amanda is great with babies!! She always has everything ready before we arrive at the studio and she's super patient with the baby so we never feel rushed! Definitely recommended if you are looking for a baby photographer!
Amazing experience with Amanda, she loves her work and the pictures do the talking. We've taken hundreds of pictures but her pics stand out and are completely on a different level. Our baby wasn't the most cooperative in the beginning but she still surprised us when we saw the pictures. Kudos to you Amanda!
There is a $990 session fee required to secure your place on our calendar and is non-refundable.
It includes a $690 credit to use toward your images.
What does the session fee include?
PRE-CONSULTATION
In-person or online consultation to discuss your goals for the session, props and colour preference, clothing, and session advice
During the session
Photographer's time and talent
Parents and/or siblings' photos with baby
Full access to outfits and props from our studio collection.
after the session
View&Order appointment
Complimentary in-home wall art installation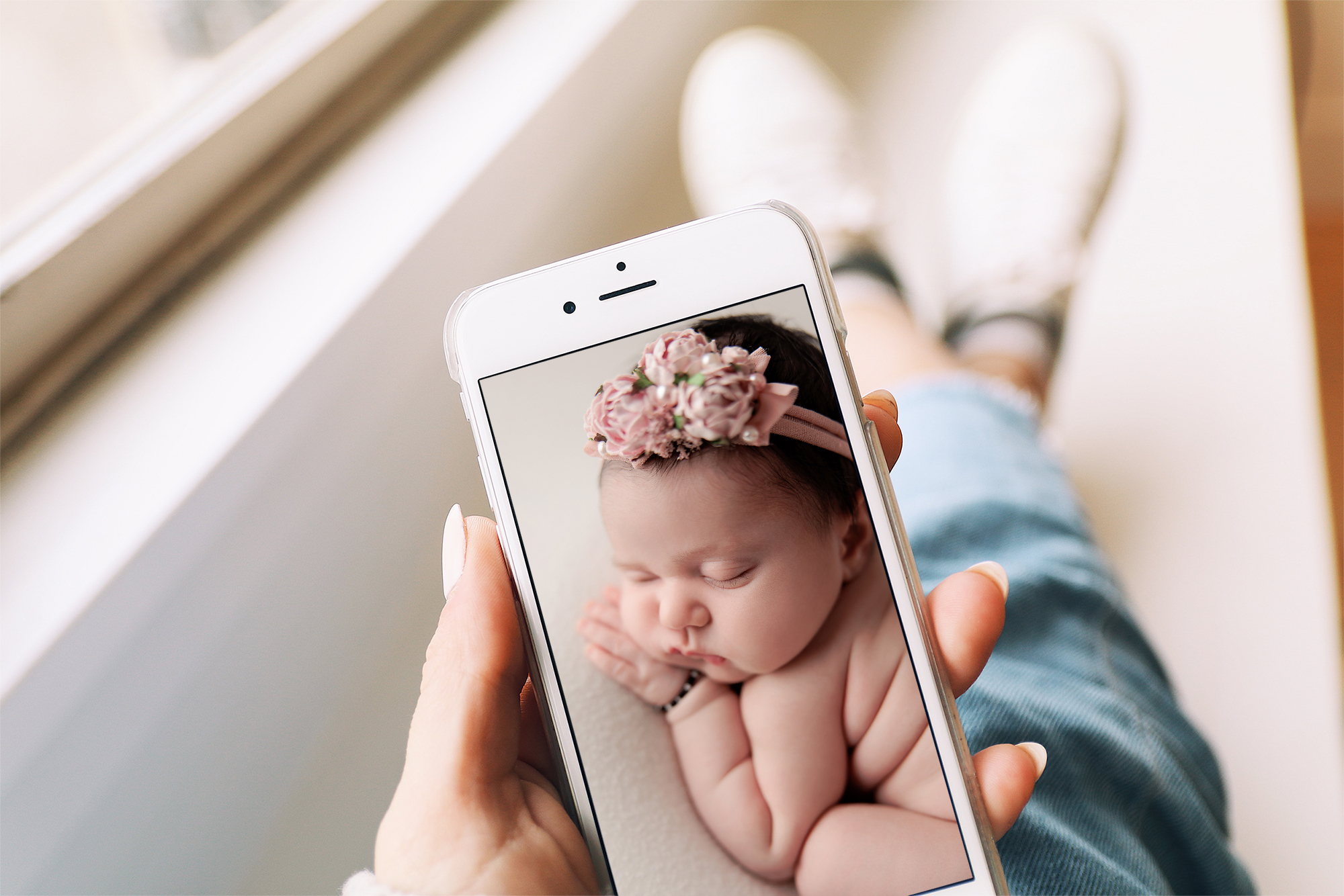 starting at $690
The very first step is to choose the images you loved the most!
Starting from $690, you have options to buy as many as you'd like.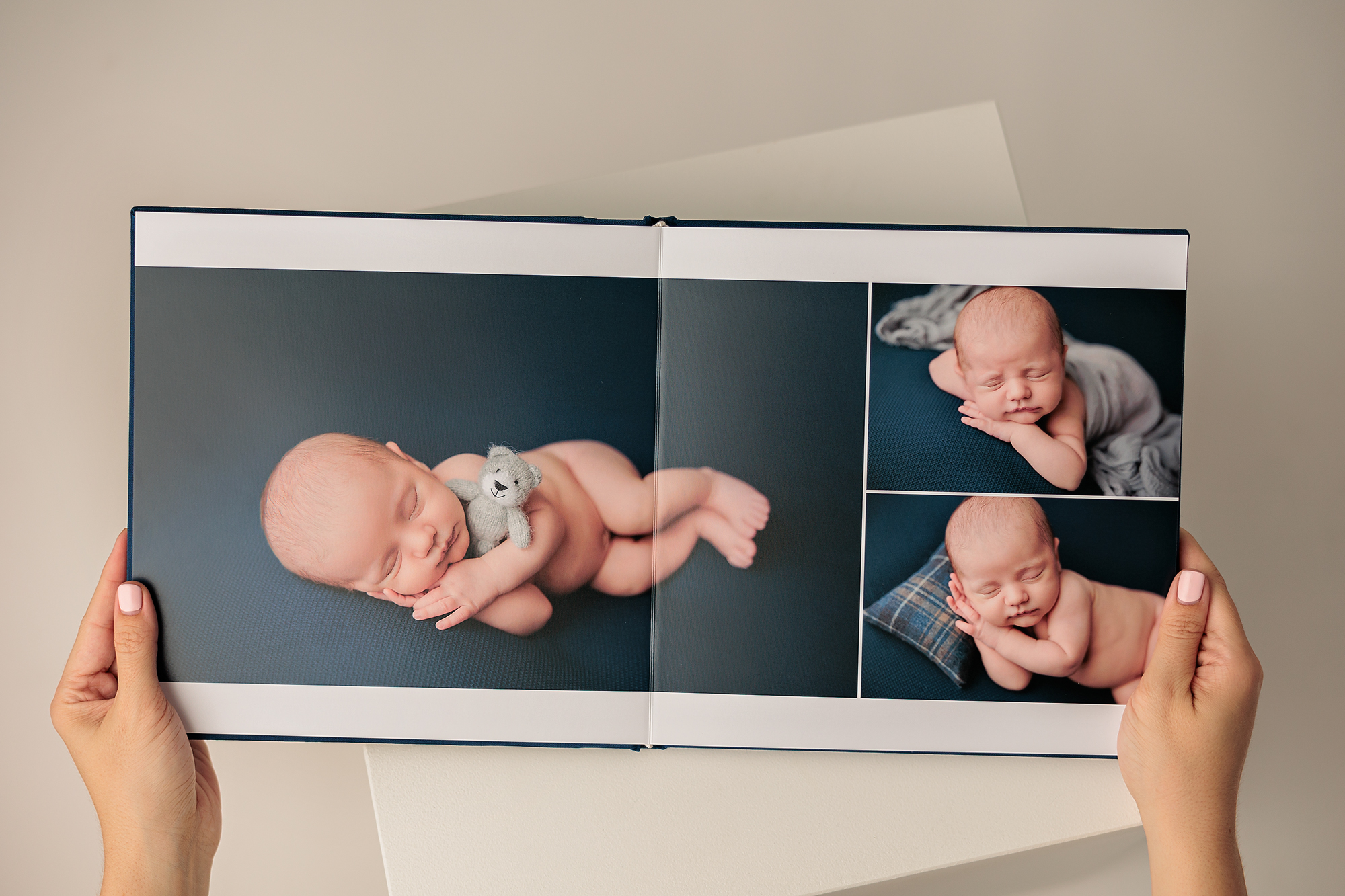 starting at $1,190
Our custom-designed European albums and print boxes are a unique way to display your favourite portraits!

starting at $890
We offer the highest-quality, professionally-made wall art for your space.
Every wall art you purchase includes the matching digital file & free in-home installation.
"I'm Amanda & I'm passionate about baby photography.
Welcome to my website! I am an award-winner maternity, newborn, cake smash and baby photographer in Calgary, AB. 
I'm a full-time mom to Lucas and Sarah and a full-time photographer (oh, and I sleep somewhere in between.. haha!).
Photographing babies is my passion for many years, but after having a child, I started to love my job even more. As a mom, I fully understand what those precious memories of our little ones mean and how important is to have them.

Luxury Photography Experience
We take care of every detail of your baby photography experience.
All wall art purchased from us includes complimentary in-home installation and the matching digital image.
Beautiful handmade frames you'll be proud to present and display.