Summer is here and it's the perfect time to get the kids outside and showcase your growing family with some beautiful portraits. Family session outdoors takes advantage of the beautiful background nature provides and creates memories for your family that you will cherish for years to come.
HERE ARE SOME TIPS TO HELP YOU CAPTURE OUTSTANDING FAMILY SESSION OUTDOORS PHOTOGRAPHY IN CALGARY AB.
1. START WITH POSED PORTRAITS
Kids get dirty fast and their attention spans are short. We've seen them run through sprinklers, skin knees and mess up their hair climbing trees within minutes of arriving and before a single photo has been taken. Get the whole family together from the outset to guarantee at least a few hang-on-your-wall-worthy photos. Don't be afraid to bribe the kids with playtime if they can make a nice smile in the beginning.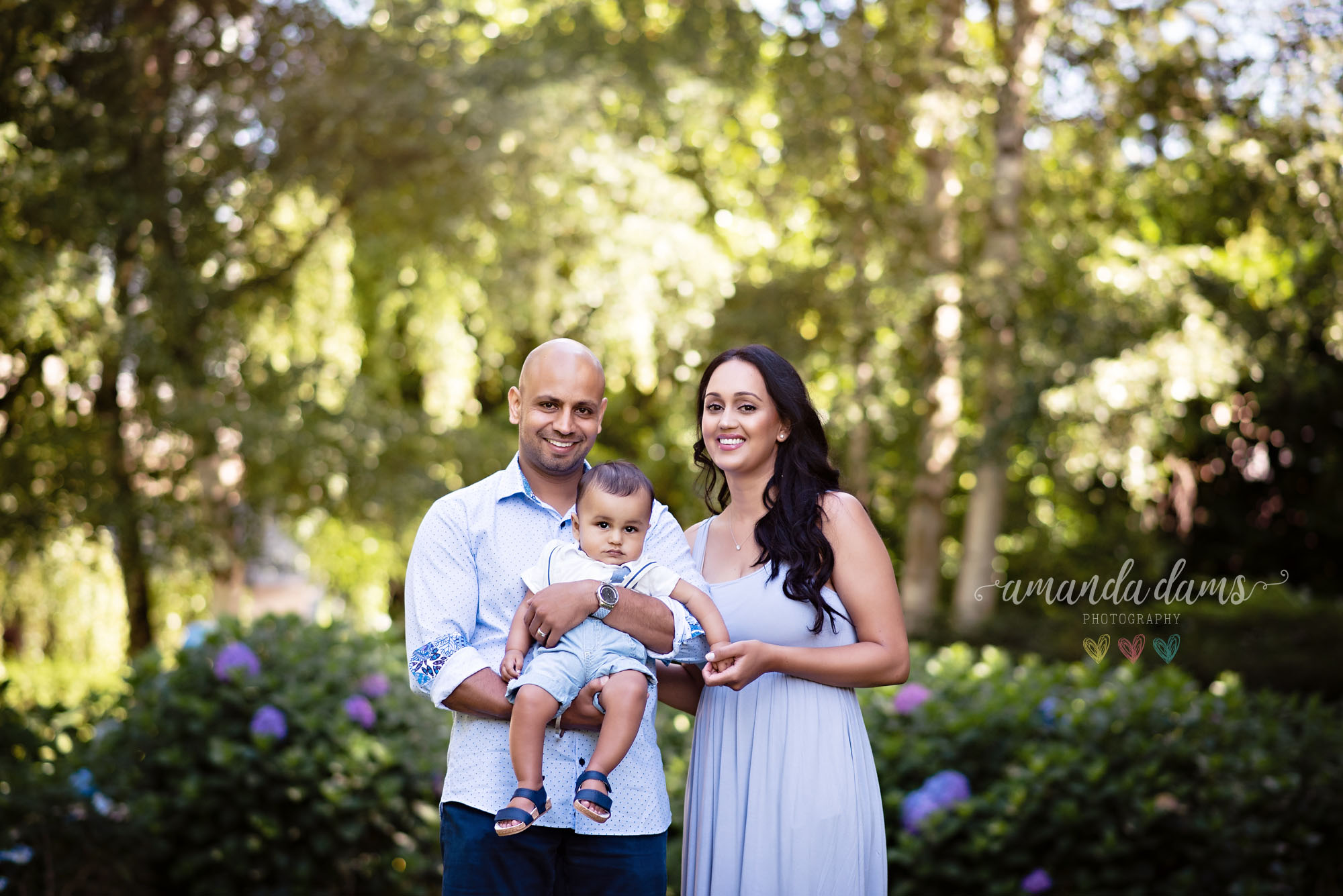 2. HAVE FUN!
Don't be afraid to pick up your children and toss them in the air. Give your wife a sweet kiss on the cheek. Tell your husband how much you love him and appreciate him for being there for your family. Have fun. Laugh. Giggle. Joke. Embrace. Kiss. Snuggle. Play. Doing these things will allow me to capture the emotion and true beauty of your family. Show me who you really are, so that I have the opportunity to capture your love through my lens!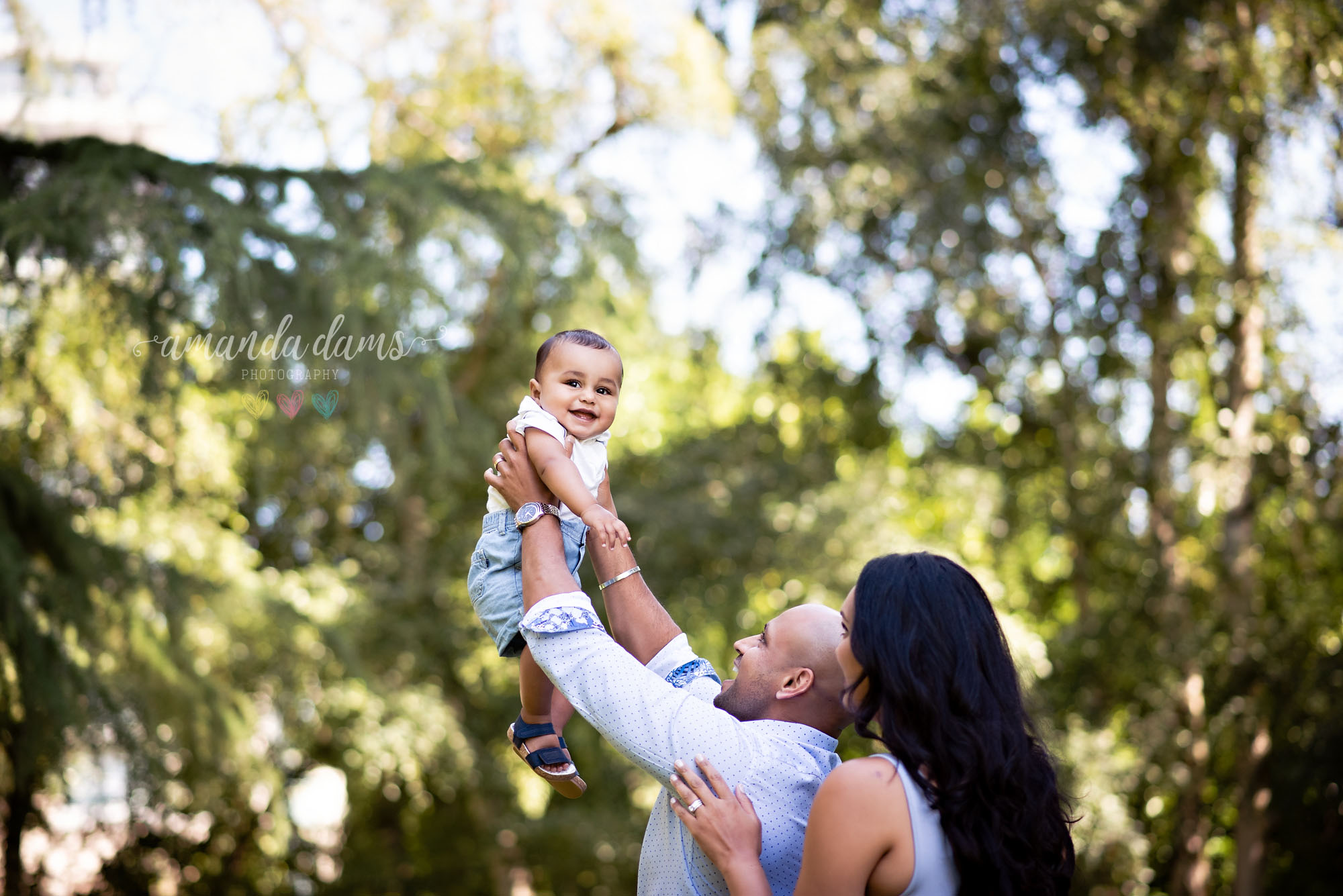 3. BRING A BLANKET
Getting a shot of the family sitting down can be a really great pose, but it's helpful if they're comfortable/not getting dirty. Bring a blanket with you. Choose one with minimal patterns and solid colours if possible to avoid drawing attention away from your subjects.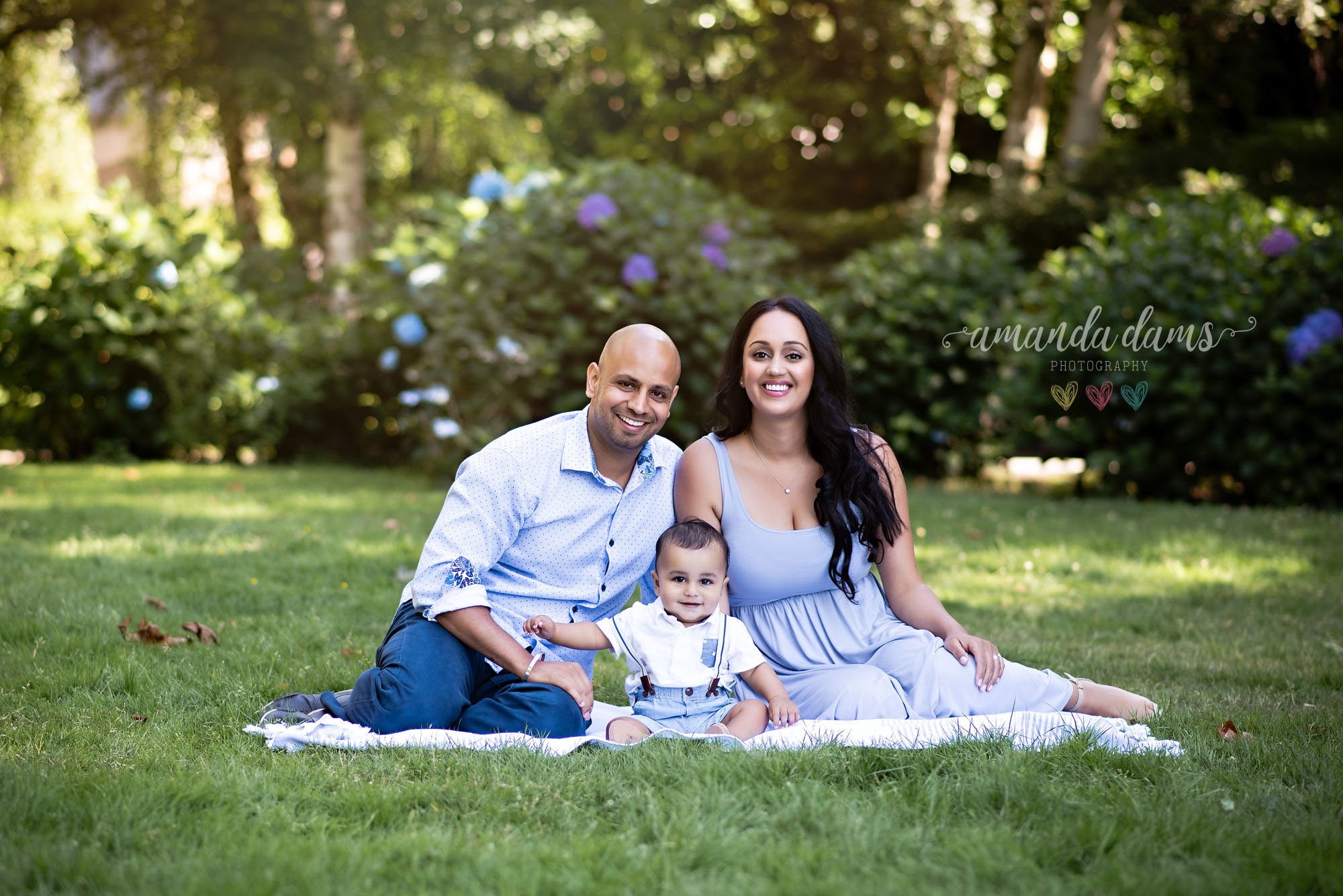 4. MAKE SURE YOUR CHILD IS FED AND HAPPY
Be certain not to schedule your photo family session outdoors around your child's nap or bedtime. The best time for lighting is one hour before sunset. If this is a bad time for your children, talk with your photographer. Good photographers will be able to shoot at any time of day by utilizing areas of open shade that will give your skin a beautiful hue and put a sparkle in your eyes. Don't show up to a photo shoot on an empty stomach. I meet many families who come to a photo session with dinner scheduled at the end. If this is your plan, be sure to give everyone a healthy snack before the photo shoot.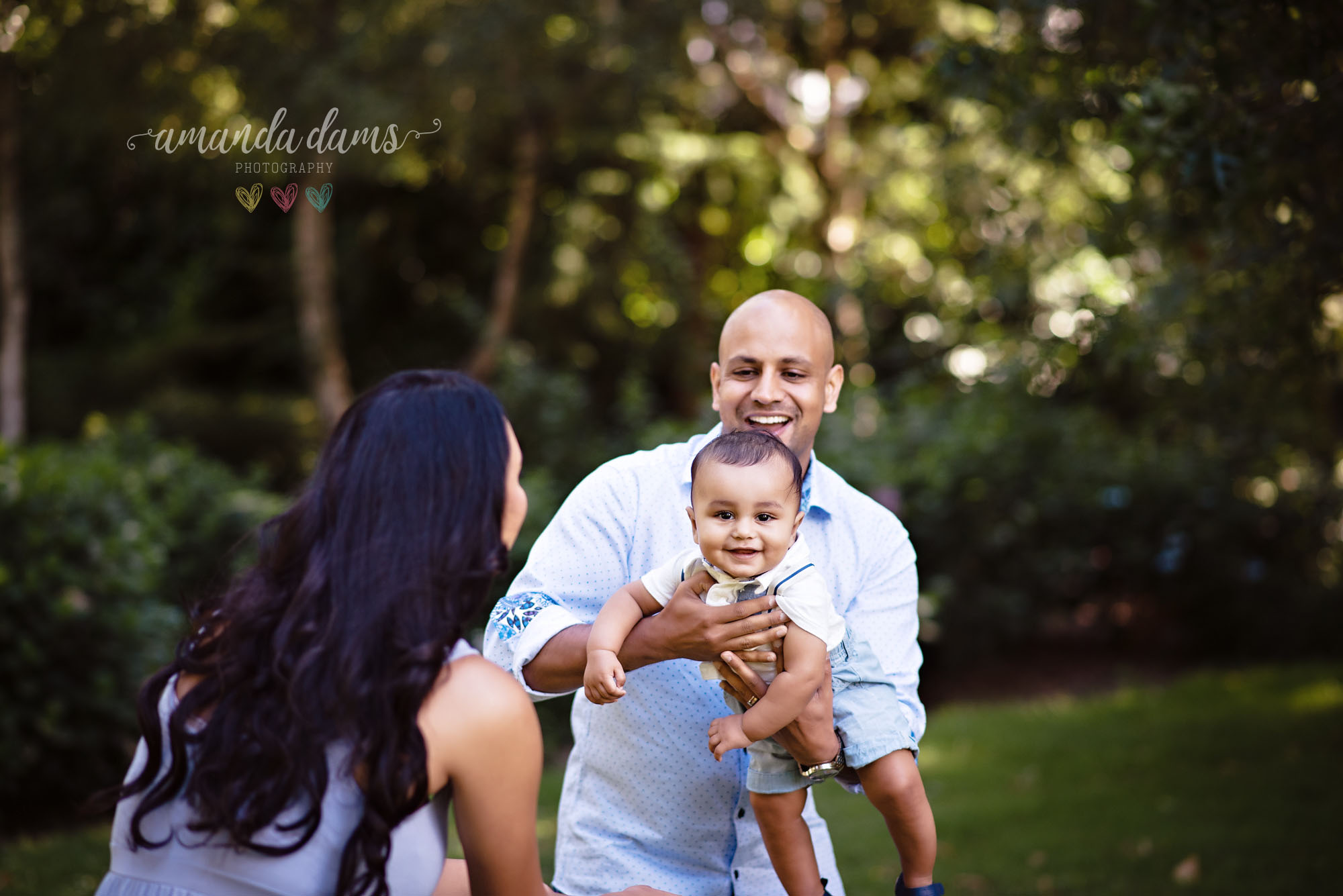 5. FORGET THE CAMERA
The best photographs are often the ones where everyone is engaged or interacting with each other. Understand that not every picture needs to have everyone looking at the camera and smiling at the same time. If you are engaged as a family and loving on each other, your eyes will be on your family members and your smile will be natural. These are the photographs that you will cherish most because they depict your family connection and your love.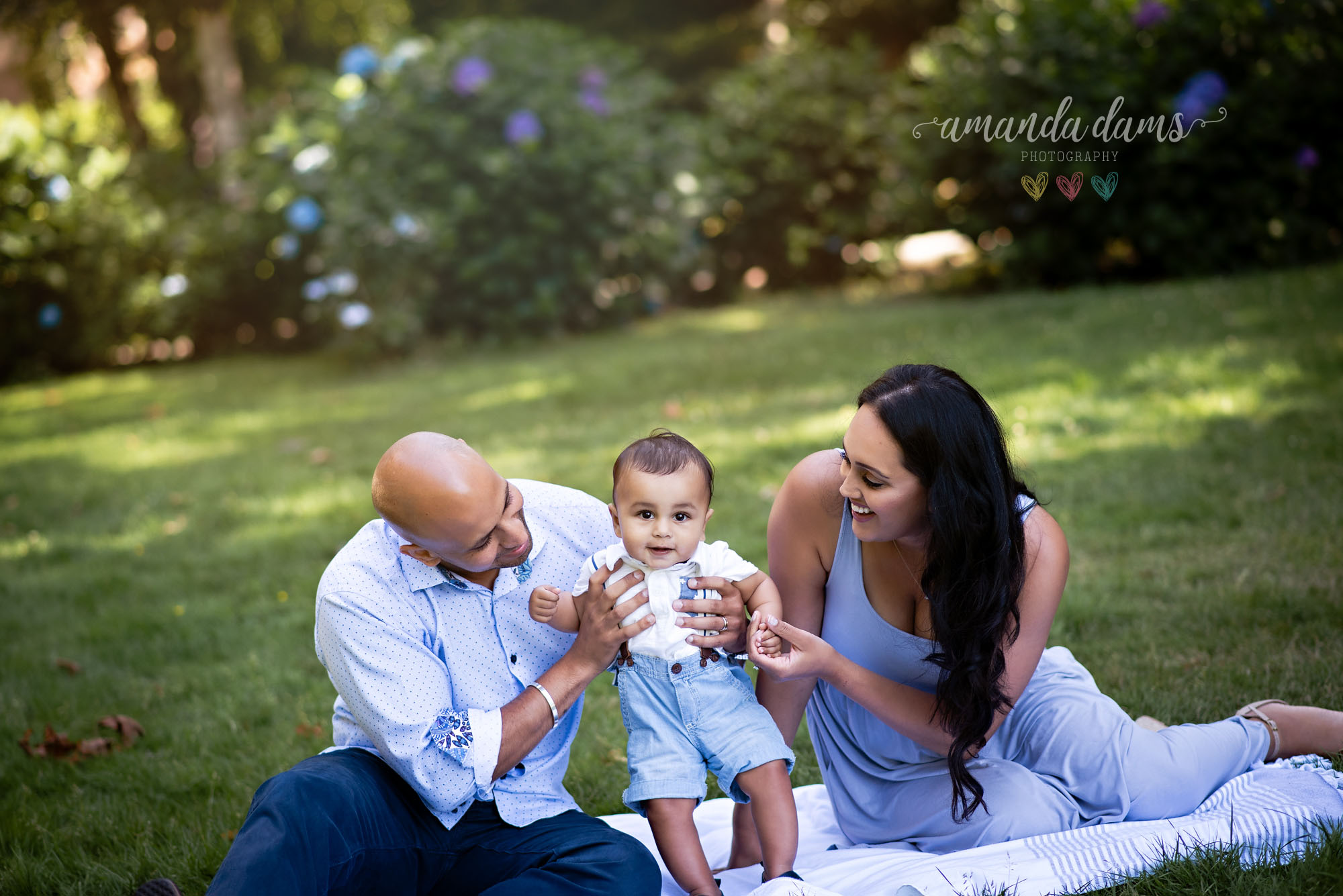 6. WHAT TO WEAR
The most common advice for a family photography session my clients ask about is wardrobe. I know it can be overwhelming and I'm here to help! Plan your wardrobe a few days before your family's photo shoot and make sure the necessary items are dry, clean and ironed. Coordinate but don't match. For family shots, choose a colour scheme – mix and match colours so that everyone flows and coordinates.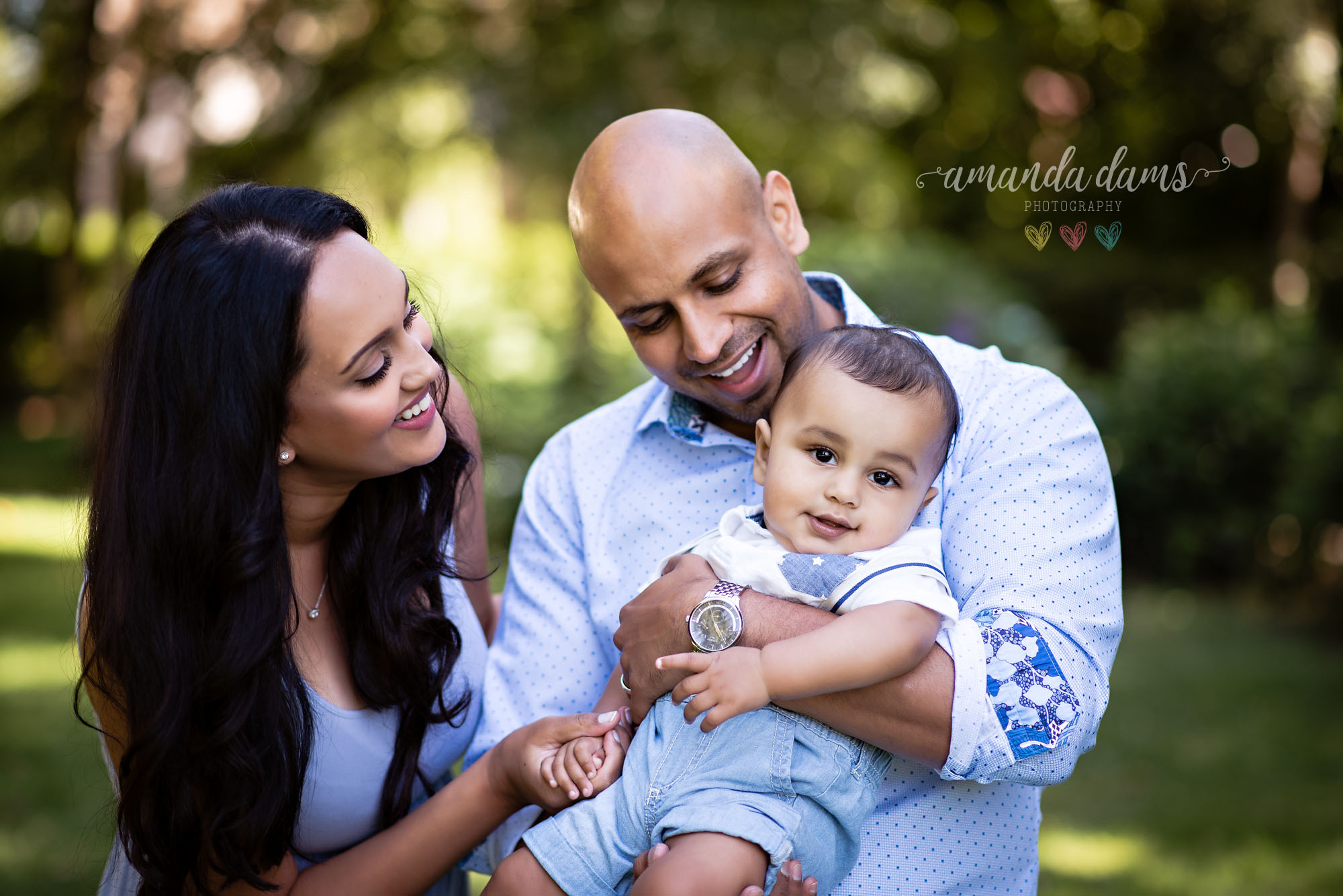 You can find more information regarding this type of session on the family session page. You can also contact me directly through the contact form page.