Cake smash photography is a fun way to document your child's birthday. Cake smash session is informal and fun. It allows you to record your child's special day while still capturing the magic.
Cake smash photography captures the moment. Plus, there's more to it than just taking a picture of the cake. A cake smash photography shoot is about capturing the emotion of the day. It's about capturing the moment when your child discovers cake for the first time.
What is a cake smash photography?
Cake smash photography is the act of photo-shooting a baby smashing a cake. We use a combination of props, backgrounds and lighting to create a unique photoshoot experience for each client.

Why do cake smash photos?
Many parents choose to have a smash cake photoshoot for a few reasons. One of the reasons many families choose to do cake smash photos is that they want to mark a special occasion. Perhaps your child's birthday is coming up and you're looking for a fun way to celebrate. Or perhaps your child just had their first day of school and you're looking to capture their excitement on camera. For whatever reason, cake smash photos allow you to mark the special day while still capturing the moment's magic.

How to Do Cake Smash Photography
Cake smash photography isn't just about decoration. It's about your little one having a moment of independence and doing it the way he/she feels like it should.
All the cake smash sessions happen at my studio in Calgary, AB. Here we have all props ready to use and you don't have to worry about cleaning the mess later, we do it all!
We plan your cake smash together with you so we can create your favourite cake smash photos. We will first discuss the cake smash theme (we do offer many cake smash inspiration ideas if you don't want to think much about it or don't have anything specific in mind). Then we will order a matching cake from a local cake designer. The two favourite cake designers I'd like to work with are Cake by Sarah Jane and Bake My Day.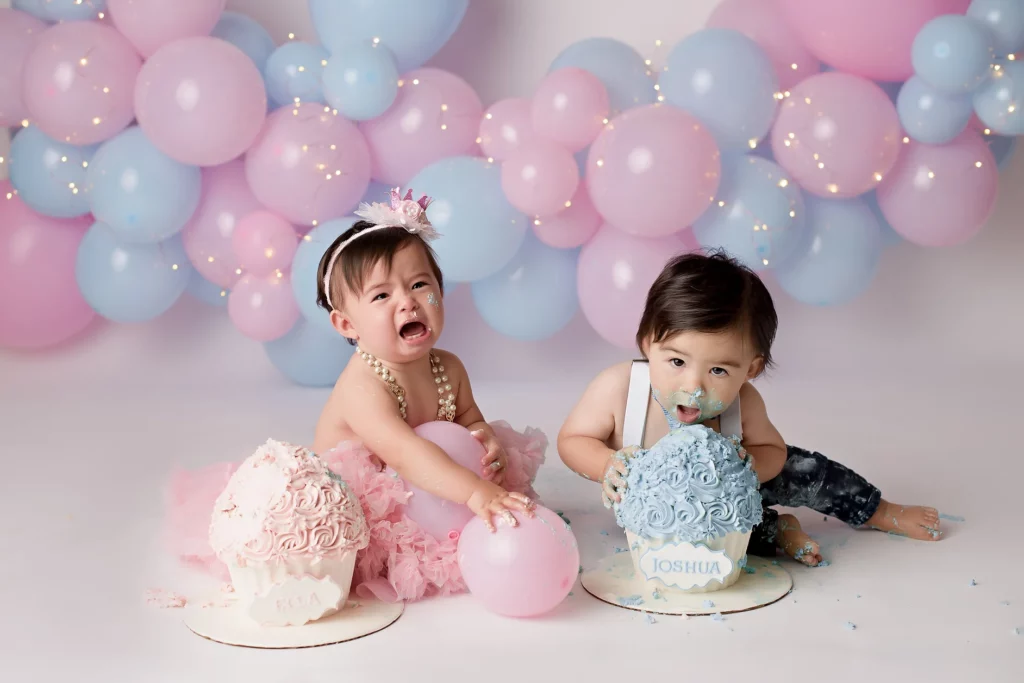 Extras to Consider
Cake smash photos are a great way to celebrate a child's birthday. But they don't have to be limited to just a one-year celebration. I have many clients who come back every year and the kids keep enjoying their photos year after year!
Make sure to bring an extra set of clothes FOR YOU as well! Yes, you may get messy and sugary when cleaning your little one. Some parents also like to have some cake in the meantime and accidents do happen, believe us! And extra clothes from the baby's wardrobe are also important!
Please book at least 2 months in advance to hold your spot for a cake smash, and the reason why we need some extra time is to gather all props, order the cake for your theme and get everything ready for the perfect day.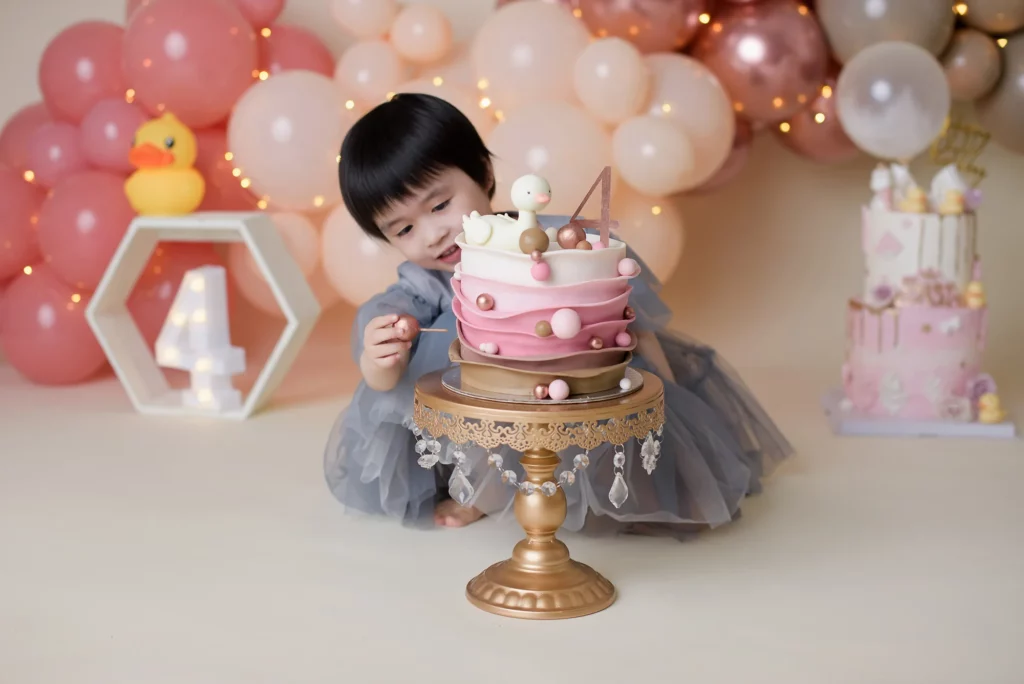 Final Words
Cake smash photography is a great way to capture your child's special day. It's about more than just taking a picture of the cake. There are so many wonderful moments in a child's life that deserve to be captured. Whether you do a cake smash for your child's birthday or any other special occasion, these tips will help you create some lasting memories.