Over the last 7 years, I've done hundreds and hundreds of cake smash sessions to celebrate a baby's birthday. Not only when babies turn one, but this session can be done for older kids too. When they are two years old, three years old and older, the session can be a lot of fun as the child is more aware of what is going on and usually enjoys the cake even more! I offer a variety of sets and backdrops to choose from and I am always open to suggestions as well.
Below you will find 5 THEME IDEAS FOR CAKE SMASH PHOTOGRAPHY SESSIONS. Cake smash sessions are done in my studio in Calgary AB.
The unicorn cake smash was definitely the most popular theme for girls in 2019. I provide to my clients a unicorn outfit and headband to coordinate with the rest of the setup. We used the colours purple, pink, blue and gold for this one but the are other combinations that work well too.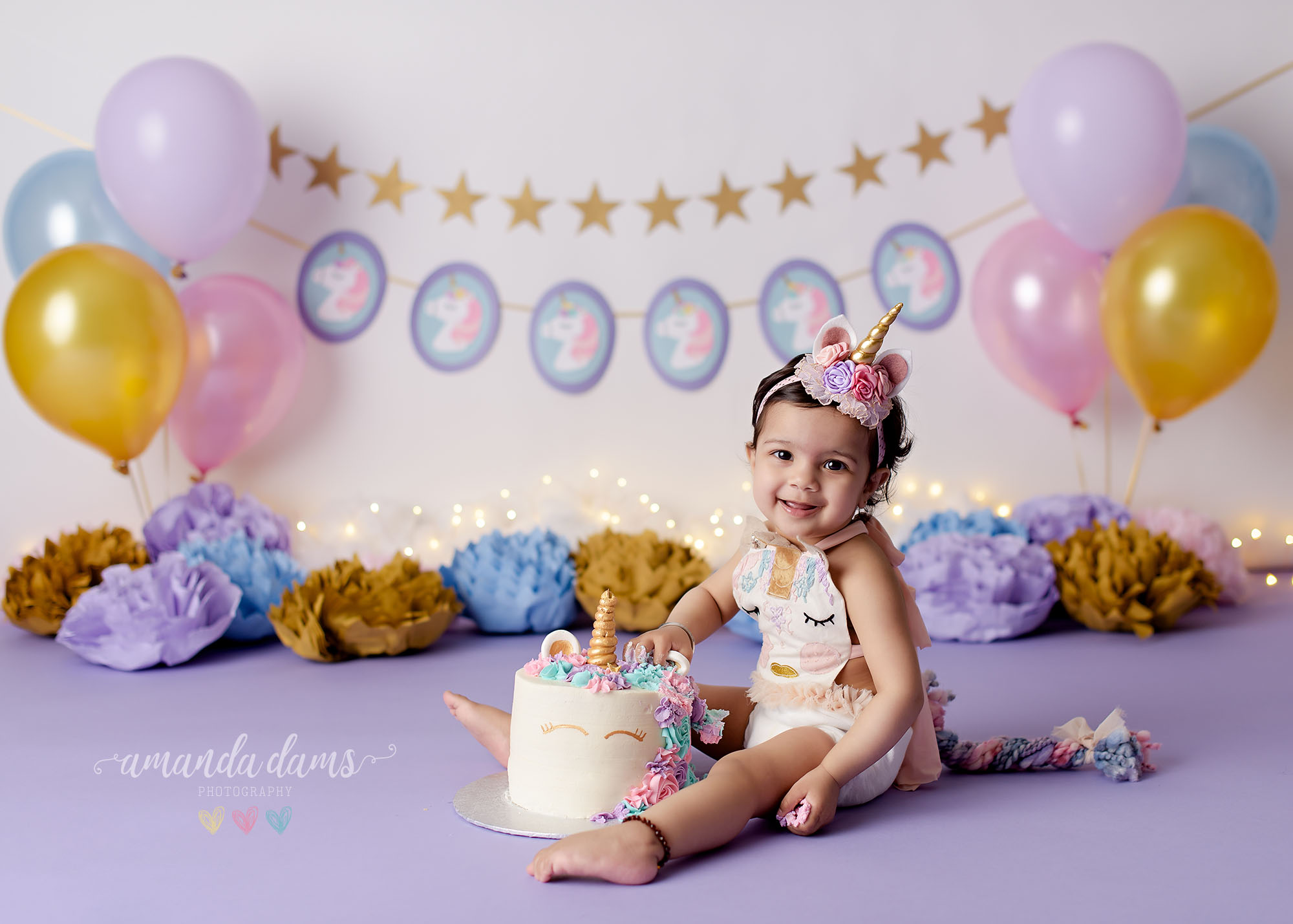 Circus or Carnival theme cake smash is a lot of fun! It works for both boys and girls. I added some (real) popcorn and animals such as an elephant and a tiger to bring more of the circus vibe. The cake just brings the whole set together and I loved how it turned out.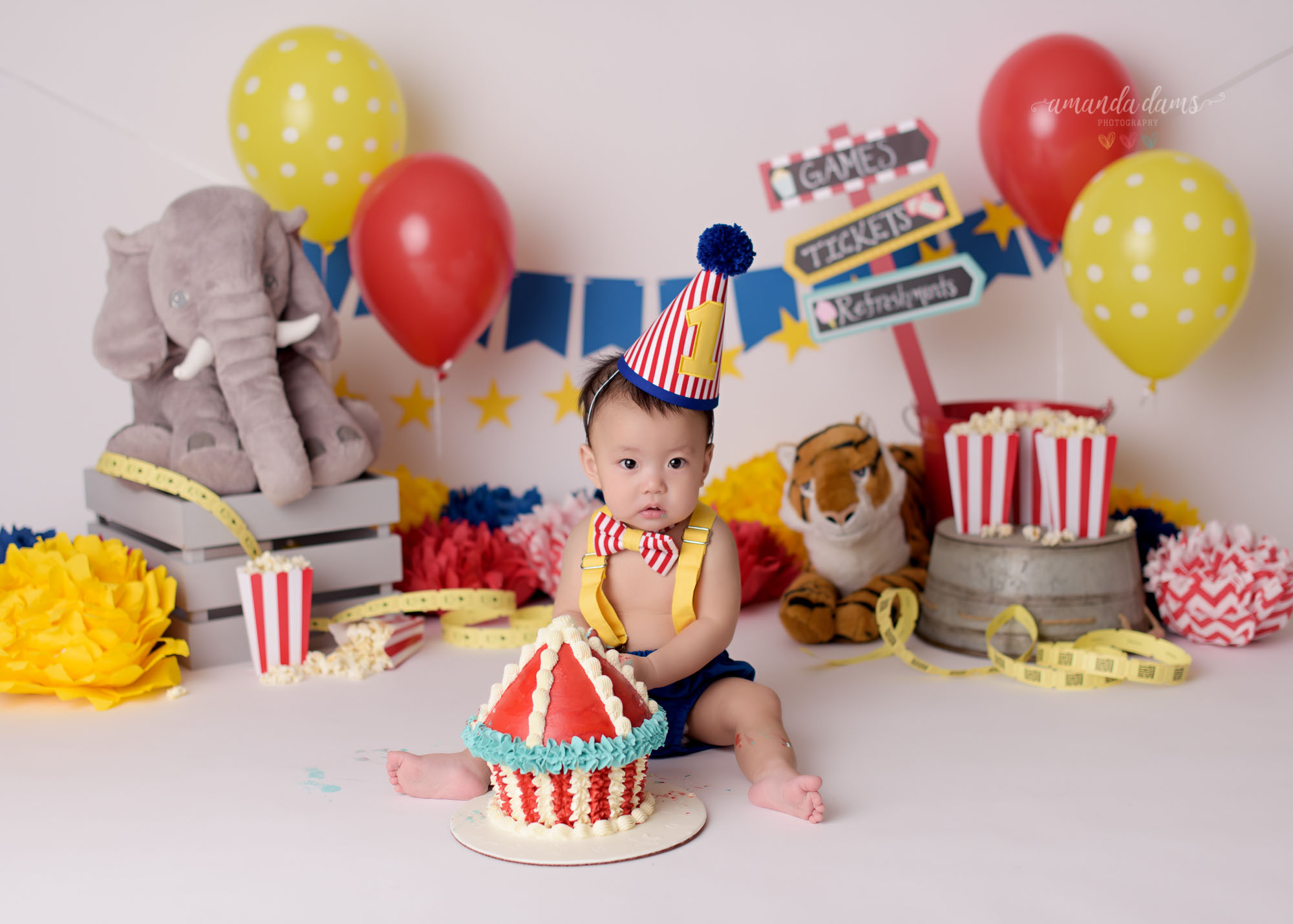 Can you tell mint, pink and yellow are my favourite colours?! For this cake smash, we used gold balloons instead of yellow and I also added some flowers. I love how the tutu and baby necklace match everything else. Definitely a very popular theme for cake smash photography for girls.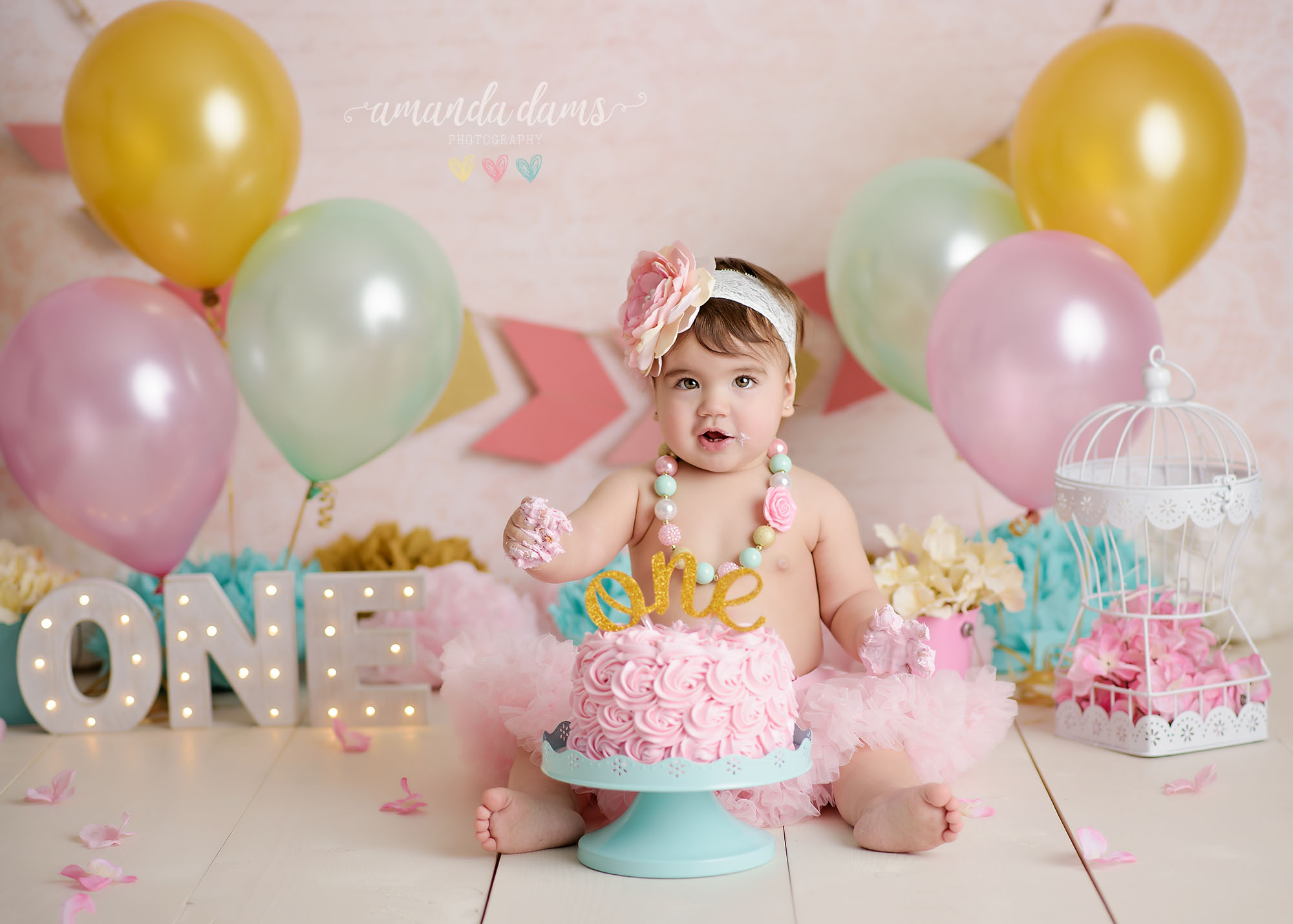 Mint and blue? Yes, please! I love how clean and colourful this set is at the same time. The owls were a special request from mom. The cake from Ela The House of Cakes was perfect for this neutral cake smash for boys. Note that I used some patterns for this setup, the polka dot balloons, candles and chevron pompom paper flowers.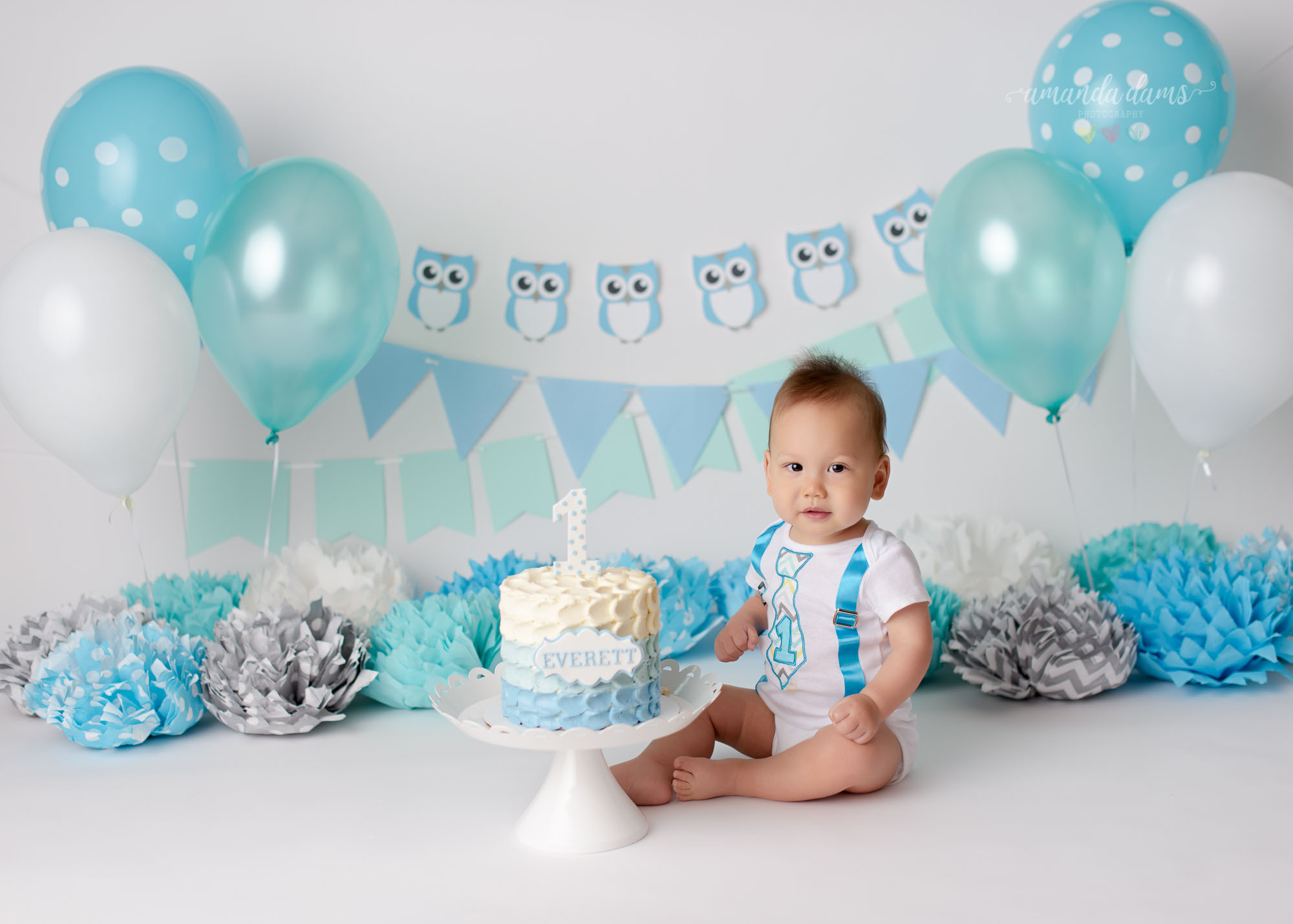 How adorable is this Panda cake smash session? Pink, black and white together just make everything pop! The outfit and headband perfectly match the set and I made all the custom banners myself.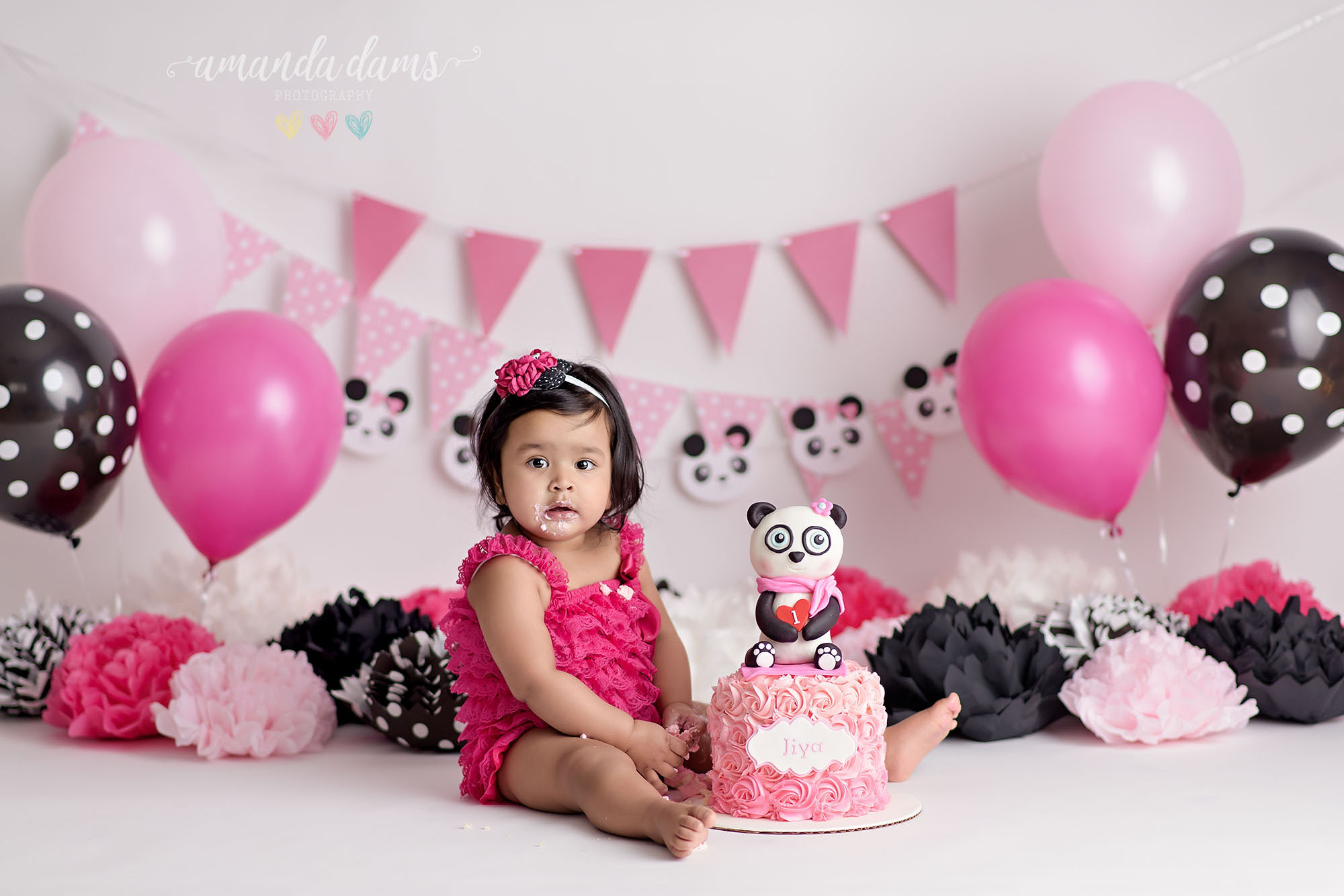 If you would like to see more cake smash sessions that I've done, please visit my Cake Smash Inspiration Page.