Here comes the most requested limited-time Photo Session of the year 🎄
I'm happy to announce that Christmas Mini Sessions are back in 2023 at Amanda Dams Photography and we have limited spots available.
Christmas Mini Session 2023 will take place on the dates below:
– Thursday, November 9th, 2023
– Saturday, November 11th, 2023
– Sunday, November 12th, 2023

Hurry and book now! Availability is limited.
*Christmas Mini Sessions are NOT available for babies under 3 months old.
There are 3 different packages for your Christmas Mini Session and you can choose and book them directly below!
Christmas Mini Session
Calgary 2023
What's included?
For babies from 3 months old and up. Not available for newborns.
2 backdrops to choose from
up to 30 minutes session
Ordering Appointment via Zoom
add-ons
Additional images and print products will be available for purchase.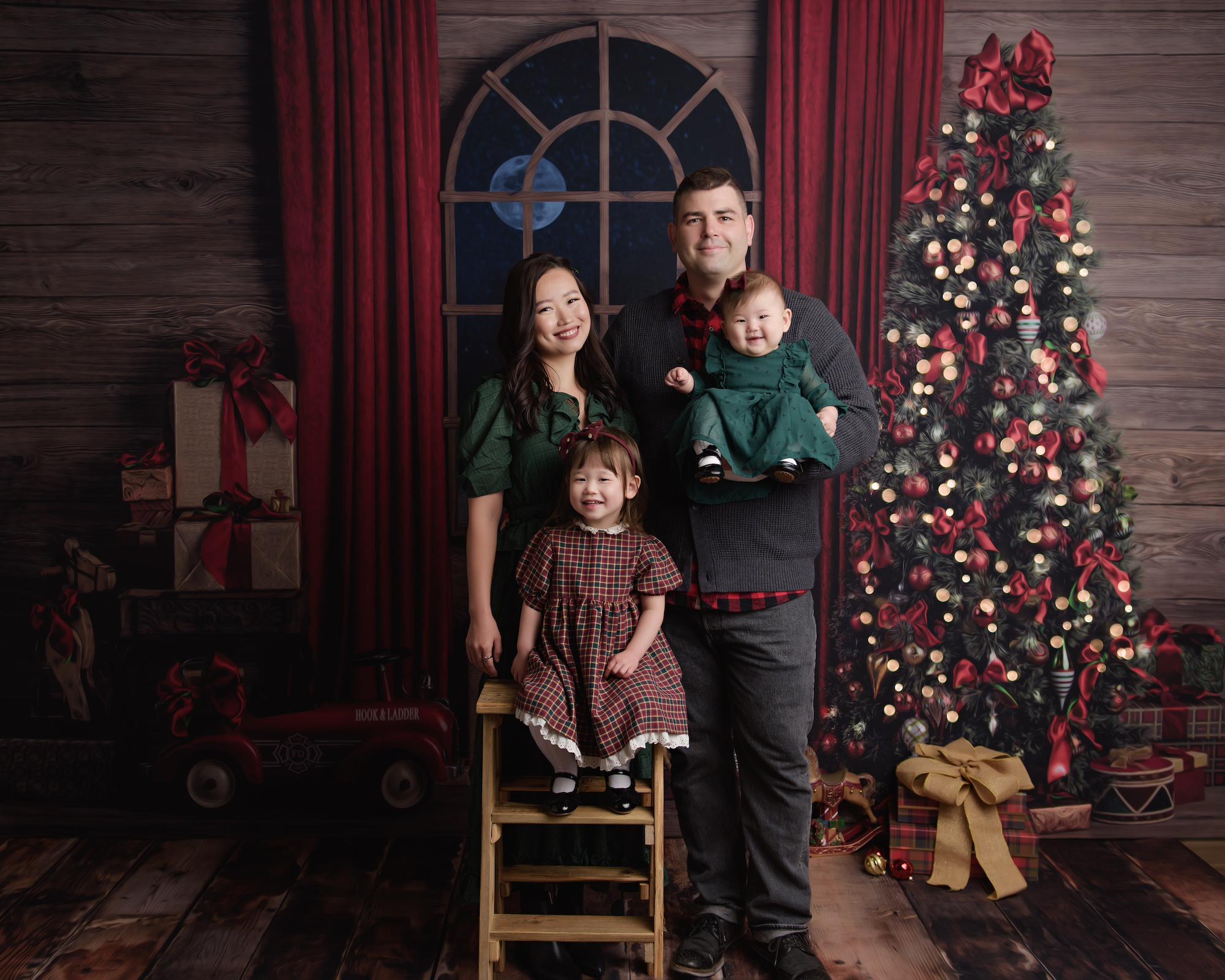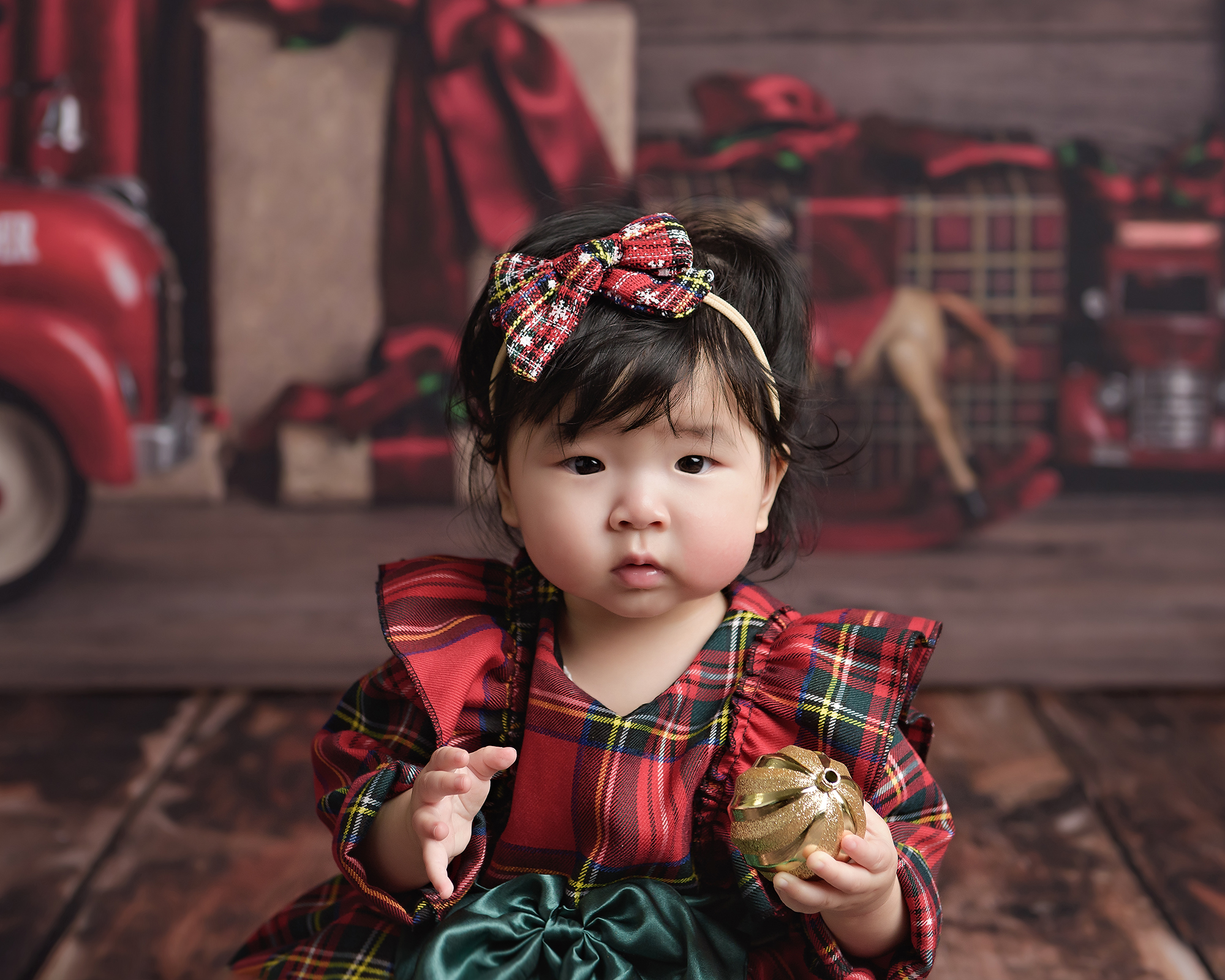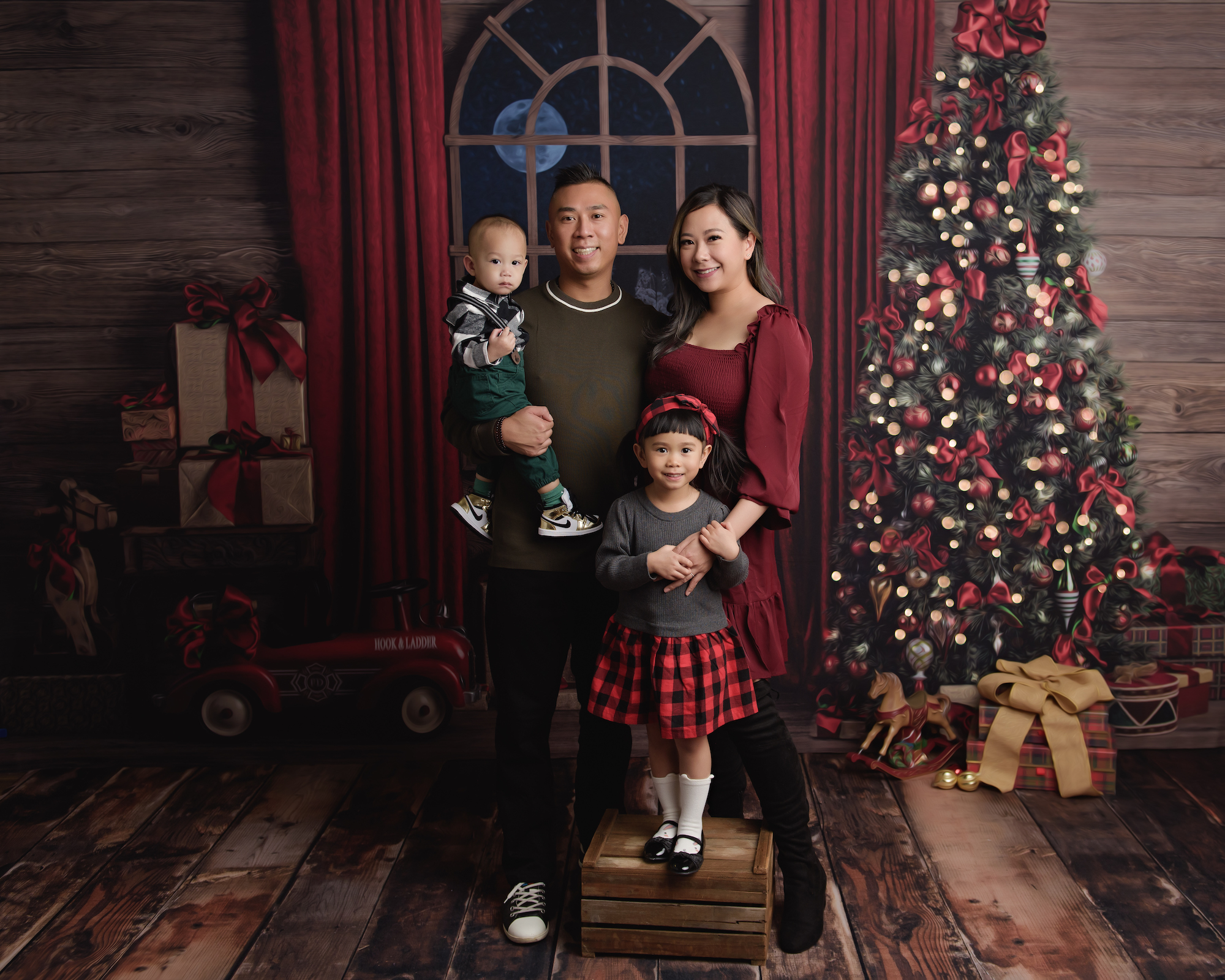 Limited Spots. Once-in-a-year opportunity.
Christmas Mini Session
2023 SOLD OUT
Thanks to all the clients for their support. We'll see you in 2024!
Frequently Asked Questions
What's Included in the Session?
We offer 3 packages for Christmas photo sessions. Please see the description of each package for more information on what is included.
Can I Upgrade My Package After Booking?
You can upgrade your package at least 48 hours before the session date. After the session is done, additional images and print products will be available for purchase at our a la carte pricing.
How Many Images Do I Receive?
The packages include 3, 6 or 10 edited images of your choice. Additional images are available for purchase.
Where the Session Will Be held?
Christmas photo sessions will be held at Amanda Dams' studio in Calgary, AB.
Amanda Dams Photography studio address:
822 11 Ave SW #203
Calgary AB
T2R 0E5
When Should We Arrive?
Because we book the Christmas sessions back-to-back, there is no wiggle room. If you are running late, I unfortunately cannot give you extra time during your session since it would push back each session following. Please plan to arrive 10 minutes early and wait in the car until the time you've booked, that way we can be sure to get all the photos you were hoping for of your beautiful family!
How Long Will the Session Be?
Each Christmas photo session is 30 minutes long. The first few minutes may be a bit awkward, but you'll be warmed up in no time & it'll fly by. Rest assured I'm able to catch a lot of great images in that amount of time.
How do we select our Christmas photos?
I will book you in for a Zoom meeting in the week after the Christmas photoshoot, so your family can select the best Christmas photos.
When Do I Receive the Photos?
After your selection, the editing will take up to 2 weeks. This is enough time to download and get print products done before Christmas. Images will be edited in the order they are selected by the clients and we cannot deliver single images before the full gallery is finished.
Can I Bring Grandparents or Additional Family Members?
We can include grandparents in the Christmas session for an additional fee of $50/each. If you wish to bring other family members, please book a second spot. Cousins or other family members MUST book a different spot. NO pets at this time, sorry.
What Should My Family Wear?
After completing your booking, you will receive an automatic email with more details about the session, including how to prepare and what to wear.
How to Book?
Please select one of the packages above to have access to the Christmas photo session calendar and see the spots that are still available. Your book is completed only after the payment of the session. If you have any questions, please contact us at [email protected]
Cancellation Policy
The session payment is non-refundable in case of a cancellation occurring. If the cancellation is done at least 72 hours before the session, the payment can be applied towards another session in the future. Any late session by 5 min will be subject to cancellation without the return of the deposit.
Email: [email protected]
Phone: (587) 327-9995
Address: 822 11 Ave SW #203, Calgary AB T2R 0E5 (by appointment only)
Looking for a custom experience? Contact us to book a full session.
I'm ready to book and receive your full price list!